On the market for a new laser range finder? You'll want to take a hard look at the new Leica Rangemaster CRF 2700-B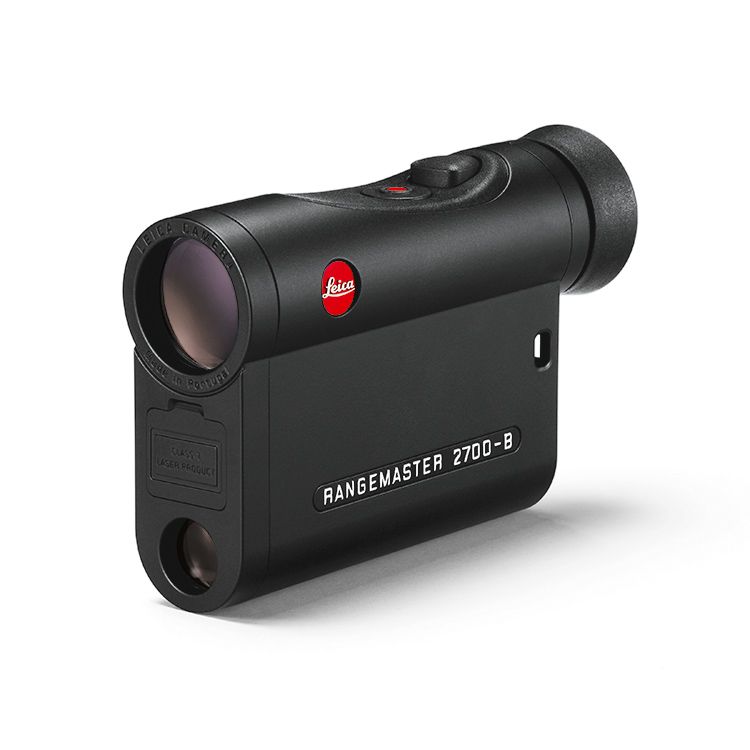 The new Leica Rangemaster CRF 2700-B is capable of precise measurement of distances up to 2700 yards (2470 meters). The CRF 2700-B also boasts the renowned ballistics system ABC® (Advanced Ballistic Compensation). Thanks to an integrated microSD memory card slot, users can upload their ballistic data to the rangemaster.
The Leica Rangemaster CRF 2700-B is the first compact rangefinder in the premium segment – after its predecessor model Leica Rangemaster CRF 2000-B – to offer hunters three ballistic outputs in addition to the measured distance. Depending on the ballistic data required, the Leica Rangemaster CRF 2700-B provides either equivalent horizontal range (EHR) up to a distance of 1100 meters/1200 yards, the holdover value, or the number of clicks to set on the riflescope – now, if required, in 0.1 minute of angle (MOA) increments. To further increase the precision of the ballistic values output by the Leica Rangemaster CRF 2700-B, it also features an integrated inclinometer and air pressure and temperature sensors.
New LED display design
The data is shown on the integrated LED display, which automatically adjusts to ambient lighting conditions. Furthermore the LED display of the Leica Rangemaster CRF 2700-B is completely new designed and makes it even more easy to read the shown data. Another noteworthy feature is the fast scan mode that records the environment and targets every 0,5 seconds. Up to a measuring distance of 200 yards/200 meters the Leica Rangemaster CRF 2700-B provides values in decimal calculation which is a useful feature especially for bow hunting. The Rangemaster CRF 2700-B determines all important parameters with exceptional precision in only 0.3 seconds. Thanks to its compact size and a weight of only 185 g / 6.5 oz it can be stowed comfortably away in any jacket or vest pocket. Its outstanding optical system with 7x magnification guarantees optimum brightness and clarity and a broad field of view.
The Leica Rangemaster CRF 2700-B shipped October 2017 and is available in Leica stores and at authorized Leica dealers (M.S.R.P. $899).
Specifications
Magnification 7x
Front lens diameter 24mm
Exit pupil 3.4mm
Twilight factor 13
Field-of-View 347′ at 1000 yd. / 115 m at 1000 m
Eye relief 15mm
Coating Aqua-Dura lens coating
Diopter compensation ±3.5
Range 2,500 meters / 2,700 yards
E.H.R 1,100 meters / 1,200 yards
Ballistic output 800 meters / 875 yards
Minimum distance 10 meters
Measuring accuracy 10-200m, ±0.5m /200-400m, ±1m /400-800m, ±2m /800-2,500m, ±0.5%
Read Outs LED display with four digits and symbols
Measuring Time approx. 0.3 seconds
Measuring Mode Scanning mode, single measurements
Laser Eye-safe invisible laser class 1
Laser Beam Divergence approx. 0.5×1.2mrad
Housing carbon-fiber reinforced plastic
microSD slot Yes
Watertight to a depth of 3.2 feet / 1 meter
Temperature (function) -20 to 55 deg C
Temperature (storage) -40 to 85 deg C
Battery 3V Lithium Typ CR2
Battery life 2,000 measurements
Weight 6.5 ounces
Dimensions 2.9×1.3×4.4 inches