Guys, the week just flew by with that Memorial Day Holiday, and I hope you all had a safe, relaxing and uneventful Memorial Day. We got rained out but it was great just the same.
So, it's Friday and time for our weekly shoot the shit. This is a social event where anyone is free to participate. What's great about a shoot the shit is that you don't need to know anything about the topic. You can make any unsupported statements, use profanity, insult anyone you wish or change the subject altogether.
The other benefit of our shoot the shit is that it's a non-billable event. Unlike a mental health professional, who you would need to pay $150+ per hour, our shoot the shits cost you nothing. Why would you pay some jackass who studied behavioral sciences so they could understand themselves that kind of money?
This week's topic on prophylactics should prove to be interesting and informative ; a topic that gets glanced over all too often when it deserves considerable attention.
Younger readers won't remember the Dixie Lilly and La Vita brands of condoms. These products had more rubber than Humvee tires thus eliminating sensation for both parties or perhaps multiple parties. Then came the lambskins and a variety of products that were "ribbed for her pleasure." This ribbing business had to be a derivative from the Benny Boys in the Philippines who pierced their apparatus and installed gold chains to excite their male partners.
Readers, those products will be discussed by the cultural anthropologists of future generations; however, those days are gone and today we see Japan and China going toe-to-toe competing for the thinnest walled prophylactics on the market.
Japan's Sagami Originals tout a wall thickness of 0.01mm and a 5 pack will set you back only $16.99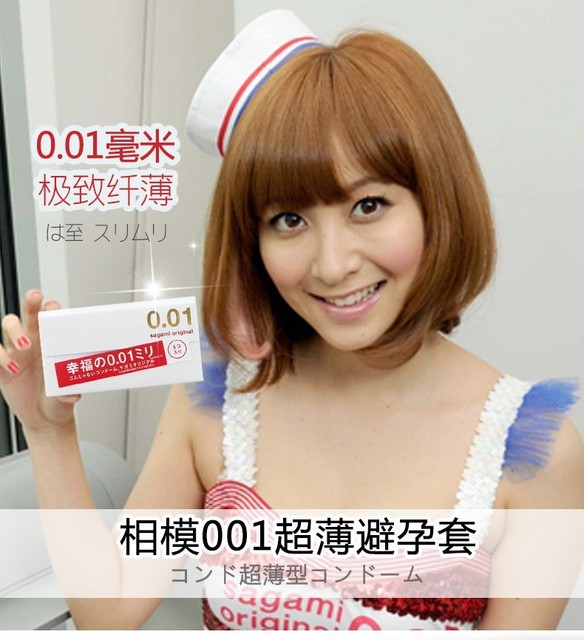 Sagami Originals are a big deal in Melbourne Australia
Aoni's Ultrathin 001 Condom Series. In 2013, Aoni was accredited by the Guinness World Records as the World's "Thinnest Latex Condom."Aoni is committed to exceeding ISO safety requirements to ensure there is no compromise between thickness and protection nor with safety and pleasure. Aoni's product is pricier at $44 for two 12 pack.
In hot pursuit is China's Guangzhou Daming United Rubber Products. Guangzhou Daming United Rubber Products Ltd (GDURP) is suing rival Japanese condom maker Okamoto for the rather dubious honor of continuing to promote its latex condoms as the world's thinnest, even though they no longer hold the title. The company's latex product averages a wall thickness of 0.036mm. Clearly nowhere near the Japanese offerings.
Guangzhou Daming United Rubber Products undergo extensive testing. Have you ever seen a woman installing a condom as fast as this gal. I hope this will become a Gutfeld monolog, she is impressive!
In this next video, you'll see lab technicians performing stress testing of the product. Both hydro and pressure testing is part of the procedure.
I'll close this shoot the shit by calling your attention to the Timberland boot on the left, it too was made in China. They were worn a total of 2 hours straight out of the shoe box. Fortunately Timberland's outstanding customer service replaced them for me.
Have a great weekend readers, be safe and spend some quality time with your buds and family!