TGIF readers, it's Friday and making it through another week in this environment is in and of itself an accomplishment. It's also time for our shoot the shit. For our new readers a shoot the shit is a social interaction in which participants don't need to know anything about the topic. Readers are both free and encouraged to make unsupported statements, use uncensored profanity, insult anyone you wish or change the subject altogether. The shoot the shit provides an opportunity to vent and do so without paying $150+ per hour to some jackass who studied the behavioral sciences to understand themselves.
This week I feel the need to talk about Rosie O'Donnell and her repertoire with CNN's Chris Cuomo. Now, remember that Rosie was advancing her theory that the N.Y.C.Twin Towers came down on 9/11 because it was a George W. Bush conspiracy. She knew this because steel does not just melt. Really Rosie?
Fast forward to Aug 2018, and on national television claims that Donald J Trump's Tampa rally was not filled to capacity; that it was all a lie. Another allegation levied was that Trump was paying people to attend.
Now, I'd like to think she believes people are stupid but I have a great deal of faith in my fellow countrymen. There is only one other possibility and that's that she may be stressed out from all of the volcanic activity on the Big Island. She grows cattle and nuts on the Island of Hawaii. My message to Rosie in Hawaiian parlance is "eh take it EZ already…"
My next topic is one that has me stumped! You're all familiar with Sergei Viktorovich Skripal, the former Russian GRU officer who acted as a double agent for the UK's MI-6. He and his daughter Yulia Skripal were poisoned in Salisbury, England by a Russian binary agent called Novichok. There are 5 variants of this chemical agent all made between 1971 and 1993 so it's pretty safe to call it a Cold War military grade WMD.
Now, the British have had a number of agencies conduct chemical analyses, all of which confirmed that it was Novichok. They then concluded that the Russians did it, an allegation the Russians deny, leading to the application of sanctions, diplomat expulsions, etc.
As I recall, when the Soviet Union broke up, enormous amounts of armament and equipment were left behind in a number of their satellites. What happened to all of that equipment; furthermore, was there Novichok in those warehouses?
I don't want to seem pro anything, and yes it's true that I think Maria Zakharova is hot; however, other than theatrics why would the Russians try to whack a turned intelligence officer using a substance that is hard to control, difficult to handle and points directly to the Kremlin? To me it's equivalent to using a BigMac to hit Snowden. You don't see the Israelis doing that. Why not something along these lines…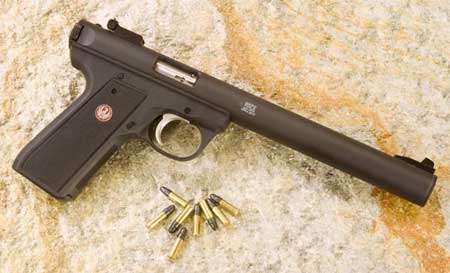 I have to believe that whoever came up with using Novichok is now enjoying the Siberian countryside and is making big rocks into little rocks.
In closing, I'm glad that Sergei and Yulia are well, but I have to admit to being bewildered, so I hope the British will release more details explaining how they connected Russians with the attempt on Sergei's and Yulia's lives.
Let us know what you think and as always have a safe and relaxing weekend. Don't let the crap get you down and spend some quality time with your buds and family.