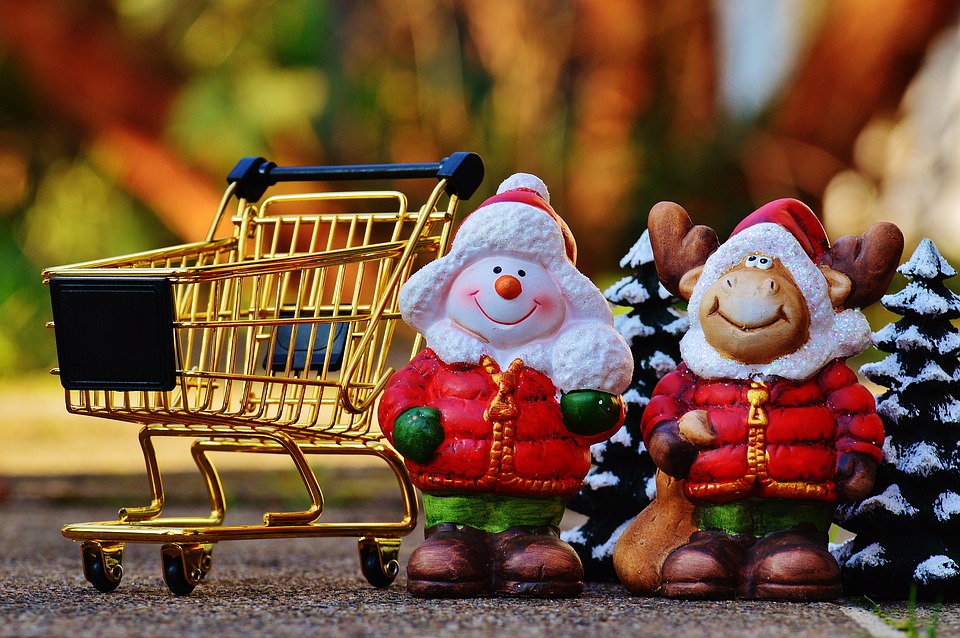 With the Holiday Season nearly upon us, I want to share a personal story of what to avoid when planning your Holiday shopping for the White House.
If you're a regular reader, and you should be, you know that I'm a Yuuuuge Donald Trump fan, so for Christmas 2017 I decided to do something nice for the CIC., I know he likes Big Macs, so I decided to send him a McDonald's gift card. I would have sent him a Big Mac but the Secret Service would have been all over that – a joke. So, I sent him a Christmas card with an enclosed Mickey D's gift card.
Late January, almost February 2018, I received a lovely letter and thank you card, from the White House, along with a hermetically sealed envelope containing the McDonald's gift card I sent the President.
I was a little bummed out. Readers, after all of the crap he and his cabinet has had to put up with since January of 2017, I thought perhaps a Big Mac (they have these 2 for $5 deals) for the CIC, Chief of Staff Gen. Kelly, Secretary of Defense Gen. Mattis, Treasury Secretary Mnuchin, and maybe even then C.I.A. Director Mike Pompeo would lift all their spirits…
…but that didn't work out.
So, overcoming feelings of rejection, I sat and wondered how my gesture would have been received by Barack Obama's White House…
Opening Scene: (Barack Obama sitting in the Oval Office streaming James Brown Hot Pants)
Obama: HUH! , Good God! , Hit Me! Hot Pants! (as First Lady Michelle Obama enters the Oval Office)
Obama: (leaning back on his chair) Hey baby!
First Lady: Barack, somebody sent us a Christmas Card with a McDonald's gift card. What a sweet thing to do! (handing him the Christmas card, which was a Squirrel wearing goggles and winter garb )
Obama: (smiling) It's a squirrel with goggles! Well, how about that! Mickey D's huh!
Obama: (leaning back on the office chair ) Baby, why don't you and the girls run down to Mickey Ds and get me a cheese burger and some fries.
First Lady: Ok, but I really don't want to go Barack (as she kisses him)
Obama: Baby, you're the best. Girls have fun!!
(Secret Service brings the limo around and Michelle and the kids board for the ride.)
(20 minutes elapse and the President's mobile device begins to play Stevie Wonder's "My Cherie Amour" ring tone)
Obama: (answering the phone) What's up baby?
The First Lady: Baby, there's 25 dollars on this gift card!
Obama: What! Wait now (pause), are you saying there's 25 bucks on the card? It might be the Republicans trying to set our ass up!
The First Lady: (audibly upset) I DON'T THINK SO BARACK!
Obama: Well, Well, wait now! (pause) cancel the cheeseburger and get me a Big Mac, chocolate shake, french fries and a couple of hot apple pies. Oh! Oh! Michelle,,, eh Baby can you supersize the fries and the shake.
The First Lady: (sounding somewhat disgusted) GOOD BYE BARACK!
Back at the White House
FIN
It's been a tough week and I hope you enjoyed the spoof!
I know our friends and readers in North and South Carolina are having a rough time but know that our thoughts and prayers are with you. We invite our readers to find a way to help those in need.
Please be safe and have a great weekend. If at all possible spend some time with your buds and family.