RICHMOND, Va. (Nov. 5, 2018) — Just two years after its creation,GPO, USA, the industry's newest premium optics company, has moved into a new and larger headquarters facility on Moorefield Park Dr. in Richmond. The new facility is seven miles from its previous location in Midlothian, Va.
This investment is part of the company's strategic plan to continually meet the increasing demands of its customers. The new 2,600-square-foot facility houses five offices and has increased the GPO, USA building space by more than 400 percent. It is a direct result of the tremendous sales of the company's binoculars and riflescopes. The offices and increased warehouse space will house GPO sales, service, warehousing and distribution.
"We never expected our growth to be so rapid, but in order to meet current and future demands for our product lines, we recognized the need for additional space," said CEO and owner Mike Jensen. "We are committed to our customers and their ever-growing demand for GPO optics."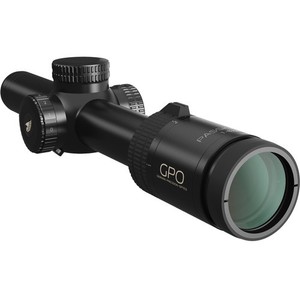 About GPO, USA
GPO, USA is an American-based company that creates and sells premium outdoor sporting optics to avid outdoor enthusiasts who seek high quality premium optics for their sport. Based in Midlothian, Va., it is owned and operated by Michael Jensen, an outdoor-industry veteran who has successfully assisted in leading numerous premium brands such as Zeiss, Swarovski, Remington and Marlin to benchmark success levels. GPO, USA works in tandem with GPO, GbmH, a German-based company, owned and operated by Richard Schmidt, formerly CEO of Carl Zeiss Sports Optics, GmbH. GPO, GmbH is the global owner of the GPO brand. Together, GPO, USA and GPO, GmbH design, engineer and create optics that meet the highest specifications in the products price/class segments. GPO, USA is committed to enhance the experience of outdoor enthusiasts by bringing to market premium products with better features at similar prices or similar-quality products at better prices. GPO, USA is unique in the fact that it not only creates premium sporting optics, but it also offers one of the best warranty-service policies in the industry, and it publicly supports select organizations that protect conservation, our country and our Constitutional rights. For more information about GPO, USA, write to 711 Moorefield Park Drive, STE C. Richmond, VA 23236; call toll-free (844) MY-BINOS (844-692-4667); e-mail info@gpo-usa.com; or visit gpo-usa.com.