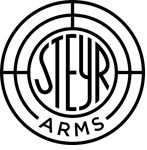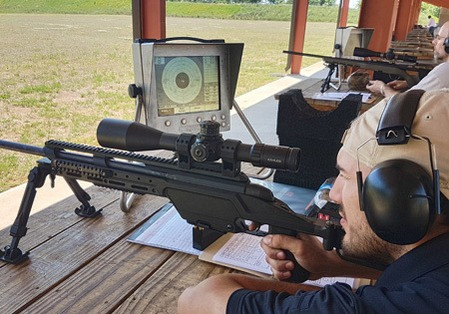 Steyr Arms USA Unveils Its Elite Experience, Includes Free Training
BESSEMER, Ala. (Feb. 26, 2019) — Last month at SHOT Show, Steyr Arms USA CEO Scott O'Brien unveiled the company's newest and boldest plan for the American market, the Steyr Elite Experience. Based on the foundation of four pillars of performance—a limited lifetime warranty, a sub-minute-of-angle guarantee on all bolt-action rifles, free world-class training for buyers of almost every Steyr rifle and a host of elite VIP privileges—Steyr Arms USA is proving that the experience of buying a Steyr firearm doesn't end at the cash register; it is just beginning.
The key takeaway from O'Brien's presentation to an overflow crowd was the company's promise to provide world-class two-day training to each and every purchaser of the company's centerfire rifles with an MSRP of above $1,250 in 2019. This free two-day training course is hosted by world-class trainers as part of the Steyr Arms Academy. There are currently three Precision Rifle Courses, an AUG Carbine Course, a Scout Rifle Course, a Precision Hunter Course, and a course for the HS .50/.460, all of which are being taught at the CMP Talladega Marksmanship Park.
"Our limited lifetime warranty and our long-standing sub-MOA guarantee aren't really anything new to the industry," said O'Brien. "But our complimentary training is what truly sets us apart. This training gives you the confidence in your abilities and will assure you that you made the best purchase of the most accurate and reliable firearms ever made."
With the company's move to a concierge-based status of consumer training and support, Steyr Arms USA has taken a bold new stance to promote its products as well as to prove them with the appropriate training in an educational environment. Everyone who purchases a Steyr rifle will come to "know the Steyr difference."
Visit www.SteyrDifference.com to find out what else the Steyr Elite Experience has to offer.
About Steyr Arms
Established in 1864, Steyr Arms, GmbH, is one of the world's oldest and most prestigious firearms manufacturers. Steyr's comprehensive lines of premium hunting rifles and precision sporting and tactical firearms are technically mature, and their subtle elegance also communicates the harmony between appearance and substance. Steyr's legendary SBS actions and cold-hammer-forged barrels are distinctive and unparalleled. Steyr Arms USA is the subsidiary headquarters in the U.S., and it is also the exclusive importer for Merkel firearms, Corvus Defensio, JAGDHUND and X JAGD apparel. For more information, contact Steyr Arms at 2530 Morgan Rd., Bessemer, AL 35022; call (205) 417-8644; or visit www.steyr-arms.com/us.