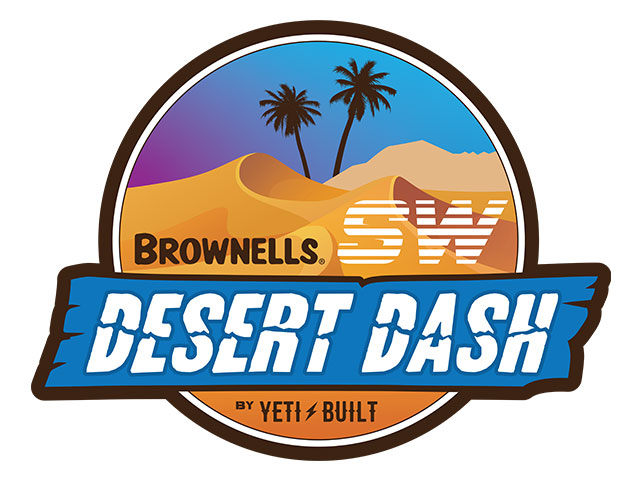 Brownells Offers First-Ever Desert Dash Adventure Experience
GRINNELL, Iowa (May 8, 219) – Brownells customers can now experience the overland 4X4 adventure of a lifetime by purchasing a spot in the inaugural Brownells Desert Dash by Yeti Bilt , October 10 through 15.
Starting October 10, Desert Dashers will spend six days with Brownells Adventure Team members Yeti and Yolo roaming the rugged, wild landscape of the Mojave Desert and following a route mapped out exclusively for Brownells.
Along the way, expedition members will spend time honing skills at the Truckhaven 4X4 Training Grounds, encounter the art installations of both Salvation Mountain and the Sculptures of Borrego Springs, and visit the shores of the famous Salton Sea.
Between stops, the caravan will pitch camp and gather around the fire beneath the wide-open Mojave night sky.
Expedition members must provide their own self-contained overland rig capable of making the trek, along with all other associated gear.
Driver and Rig entry is #080-001-379 and retails for $1,800 on the Brownells website.
Passenger entry is #080-001-380, and retails for $1,000 per passenger.
Desert Dash seats are limited to only 20. Meals are provided. To learn more, visit the Brownells Desert Dash website.
About Brownells
Serious About Firearms Since 1939™, Brownells is the world's leading source for guns, gun parts and accessories, ammunition, gunsmithing tools and survival gear. With a large selection of both common and hard-to-find items, and an extensive collection of videos, articles, and gun schematics, Brownells is the expert for everything shooting-related. Committed to maintaining our great traditions, Brownells has more, does more and knows more – and guarantees it all, Forever. For more information or to place an order, call 800-741-0015 or visit Brownells.com. Stay up-to-date with Brownells on YouTube, Facebook, Twitter and Instagram.