It Friday readers! More specifically it's the Friday right after Memorial Day Weekend, I hope you've all had a great weekend. Folks we've got citizens in the Central and Midwest United States that are going through some tough times. So if you're sick and tiered of Donald J Trump impeachment syndrome, try to reach out to some of those families and lend a hand. Anything that you can do and contribute is a plus.
It's been a productive week for me so I'm ready to kickoff a shoot the shit. Remember that shoot the shit participants don't need to know anything about the subject being discussed, they're free to make any unsupported comment, use uncensored profanity, insult anyone they wish or change the subject altogether. So let's get in on!
There's no bounds to American ingenuity so here's what a couple of guys, who like to surf but find themselves where there is no surf, do.
Notice how the guy behind the boat lets go of the tow rope. He then rides the boat's wake on his boogie board. Great idea! As long as you don't take a fall and get caught in the prop. This guy falls a few times but his buddy was much better at it.
A number of my readers are precision rifle aficionados and the Ruger RPR (Ruger Precision Rifle) is extremely popular. The rifle will shoot sub-MOA with commercial ammunition and with a couple of tweaks and handloads you can get your groups even tighter. Many of you know that there are 3 generations available but there appears to be some inaccuracies or bettered phrased inconstancies as to what features define a Gen 1, Gen 2 and Gen 3. So here are the salient differences…
The Gen 1 did not have the muzzle brake and it had the Samson Evolution handguard.

The Gen 2 has the re-designed Ruger handguard, aluminum bolt shroud and hybrid muzzle break.

The Gen 3 has the 15″ free-float M-LOK(r) handguard made of hard anodized aluminum and features M-LOK(r) slots on all four sides. The 12 o'clock rail was eliminated to provide clearance for long range optics with large objective lenses. The bolt body is nitrided for corrosion resistance, smooth operation and durability, Gen 3 also ships with a hybrid muzzle break.
Ruger RPR Gen 3
Undoubtedly, you've all heard about the chick that got lost in Maui. I don't understand how anyone could be lost on that island for 17 days, I'll explain.
Maui, was created by two, now extinct, volcanoes circled in red. The peak heights are 8,000 to 10,000 feet. Lava flow moved into the ocean waters cooling and forming the bridge that connected the two volcanoes. If you know how to read a topological map MAUI is essentially what we call a saddle. There are condominiums and resorts throughout the island as well as small communities.
My understanding is that she was lost in the forested area on the north side of the island assuming she was at the center of the red circle on the left all she needed to do is walk downhill in any direction. In 15 kilometers, the longest leg or 3 kilometers, the shortest leg she would have hit a condo or resort.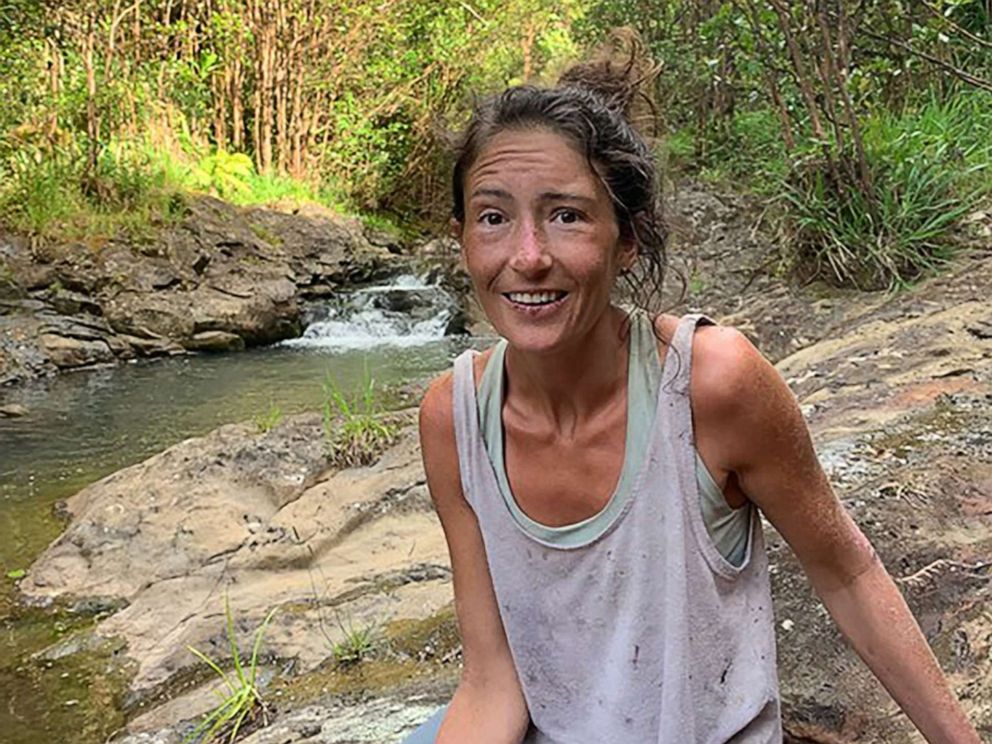 Hiker Amanda Eller was found after missing for 17 days, on May 24, 2019. She'd been missing for 16 days when she was found in good condition but looking like she'd been shot at and missed and shit at and hit, on Friday at about 5 p.m. local time. This damn near tops Moses!
Now the media uses the words like jungle. Folks old people take tours there. There are no crocodiles, Boa constrictors, tigers, lions, etc. What you'll find is pigs (some nice one too), mongoose and the occasional patch of Maui Wowie, which is a Sativa-dominant landrace strain found in Maui.
Amanda looks like a nice chick and I'd date her, but God I hope she's not teaching geography!
Have a great weekend, be safe but spend some quality time with your buds and family!