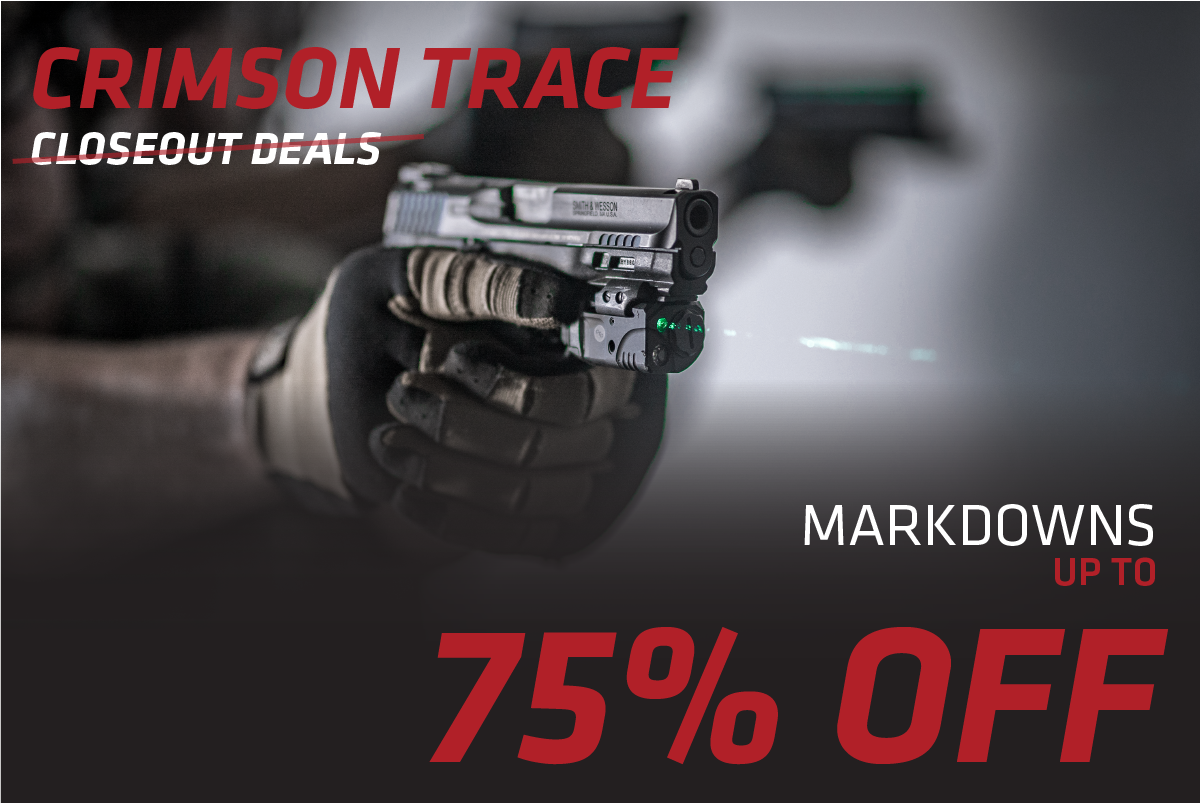 Closeout Deals Happening Now!
DISCOUNT APPLIES IN CART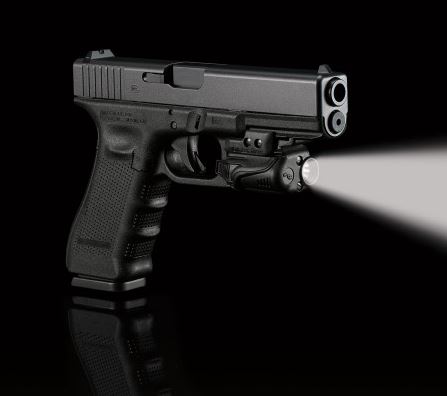 CMR-202 Rail Master® Universal Tactical Light
The CMR-202 is an excellent addition to the extremely popular Rail Master family of products. Novice and expert users alike will appreciate the ultimate in versatility and dependability, including adjustable activation locations and a compact, rugged design.
$169.00 $96.00 at checkout ▸ BUY NOW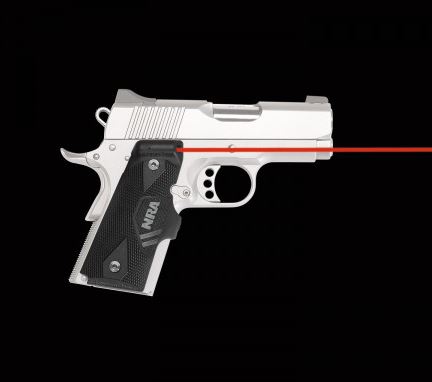 LG-404 NRA FRONT ACTIVATION LASERGRIPS® NRA LOGO FOR 1911 COMPACT
The flagship LG-404 is our most popular 1911 laser sight model for Officer's, Compact and Defender variants. This model features National Rifle Association Logoing. With rugged polymer side panels and a rubber-overmold activation button, these are the recommended Lasergrips® for most 1911 Compact shooters.
$339.00 $135.60 at checkout ▸ BUY NOW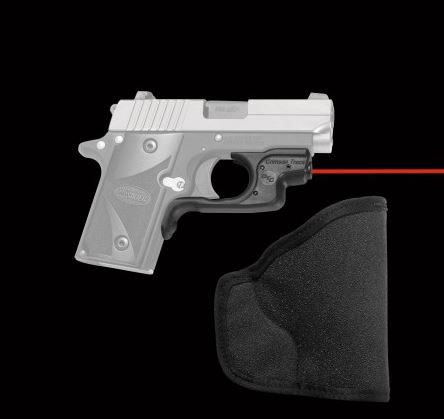 LG-492H LASERGUARD® WITH POCKET HOLSTER FOR SIG SAUER P238 & P938
Crimson Trace's LG-492 Laserguard® attaches to the trigger guard of the P238/P938 by two factory supplied screws. The LG-492 is fully adjustable for windage and elevation and comes sighted in at 50 feet from the factory. This product is "bundled" and includes a Tuff Products Pocket Holster.
$239.00 $111.99 at checkout ▸ BUY NOW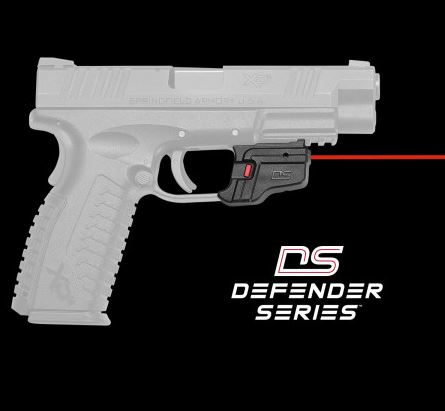 DS-123 DEFENDER SERIES™ ACCU-GUARD™ LASER SIGHT FOR SPRINGFIELD ARMORY XD, XD MOD.2 AND XD(M)
The Defender Series sets a new standard for a Springfield XD laser sight by providing cutting edge design, superior technology, and an affordable price tag. The DS-123 features Beam Lock™ Adjustments so that the user can easily adjust laser sighting for both windage and elevation, and the unit is pre-sighted at the factory at 50 ft.
$129.00 $71.20 at checkout ▸ BUY NOW