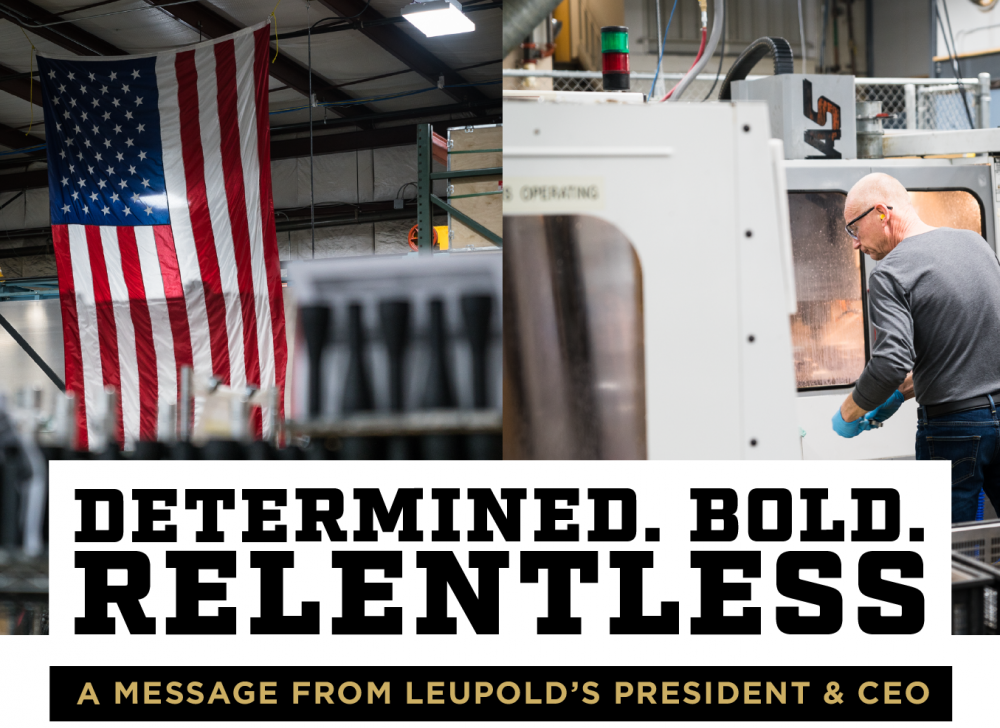 These are trying times. People across the nation have been asked to stay at home, practice social distancing and do whatever they can to stop the spread of this unprecedented medical emergency. Many businesses have been forced to close their doors, while our doctors, nurses and first responders rush to the front lines to battle a threat unlike anything our country has seen in the last century.
Leupold and Stevens is part of the Defense Industrial Base, which means we have a special responsibility to equip and support our military forces. Our team is classified by the federal government as part of the "Essential Critical Infrastructure Workforce." We will continue to manufacture and deliver the world's best performance optics to our United States Armed Forces and Law Enforcement Professionals who continue to put themselves in harm's way, despite the threats they face, for the protection of our nation. For decades, we've proudly built optics for the brave men and women who put service before self, and we are dedicated to continuing that tradition through this crisis.
As a fifth-generation family-owned company, we take the health of our team members seriously. We employ over 650 hardworking Americans with families in our Beaverton, Oregon, factory. Providing our family of employees with safety and security will always be a top priority. That is why we have taken proactive steps to modify our operations to include workplace protections and to maintain a safe environment.
Our manufacturing operations have been re-engineered to meet both federal and local government social distancing workplace requirements. We have also implemented strict, new sanitation procedures that keep our facilities clean and safe. These changes will remain in place for as long as necessary, allowing us to keep our doors open and our workforce safe as we continue to fulfill our obligation to the country and to the American people.
It is our duty as an American manufacturer to support our country, our troops and you, our Leupold Core at all times. That's why we will continue to ensure that our factory will stay operational during this global crisis.
We thank you for your continued support of our brand. The United States has faced trying times before, and we have persevered. Together, we will do it again.
Bruce Pettet
President and CEO
Leupold and Stevens, Inc.