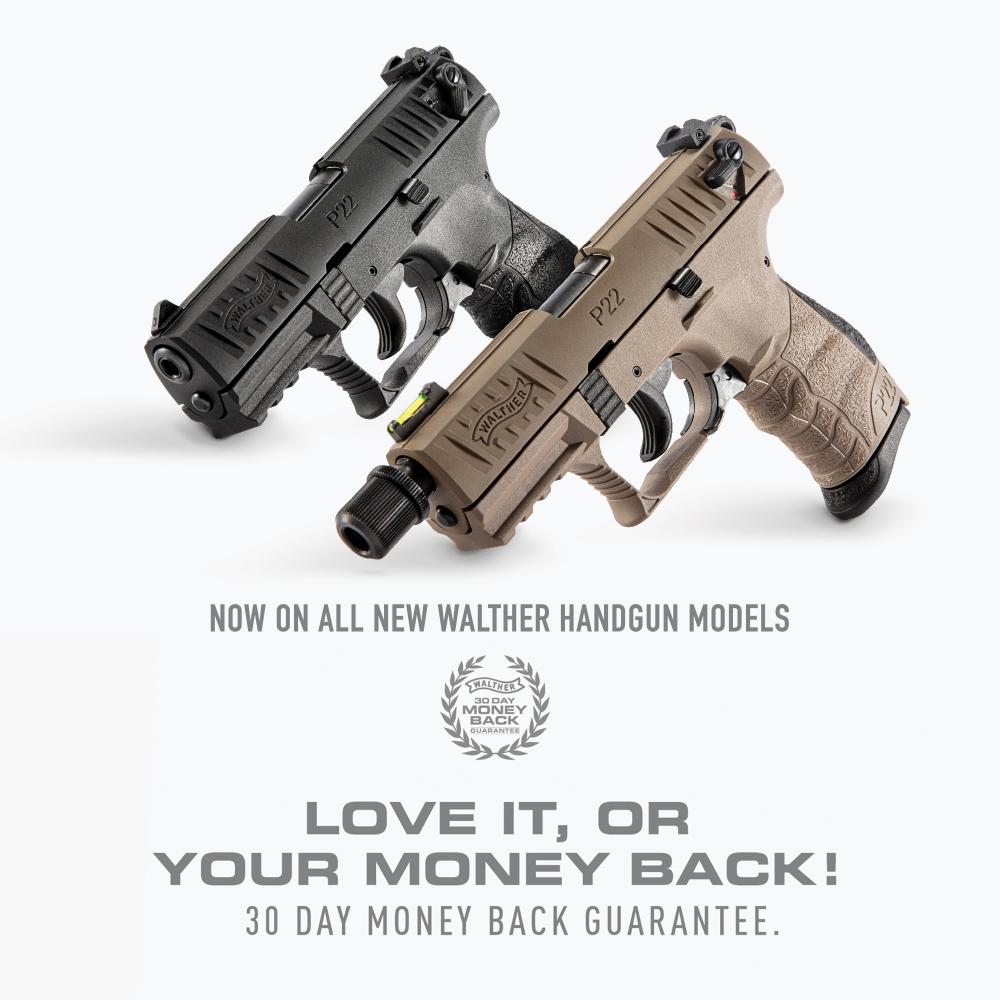 There is no doubt in our mind that you will fall in love with any Walther handgun you have the opportunity to shoot.
A fact that has been proven by our initial 30 Day Money Back Guarantee that included just a few models.
That is why we've opened it up to include ALL Walther handguns.
HOW DOES IT WORK?
Super simple.
No tricks.
No worries.
1) You buy a Walther handgun.
2) You shoot it for up to 30 days.
3) If you don't love it, send it back.
*We pay return shipping and give you back your money PLUS sales tax.
Consider this. If you have been on the fence about picking up a new Walther model but wanted to spend some time with it and shoot it to ensure it's a good fit, then now is the time. Also, if you know someone looking for their first handgun this is their opportunity to try out a Walther to make sure they find one that they're comfortable with. If you're comfortable, you'll be confident. If your confident, you'll carry it!