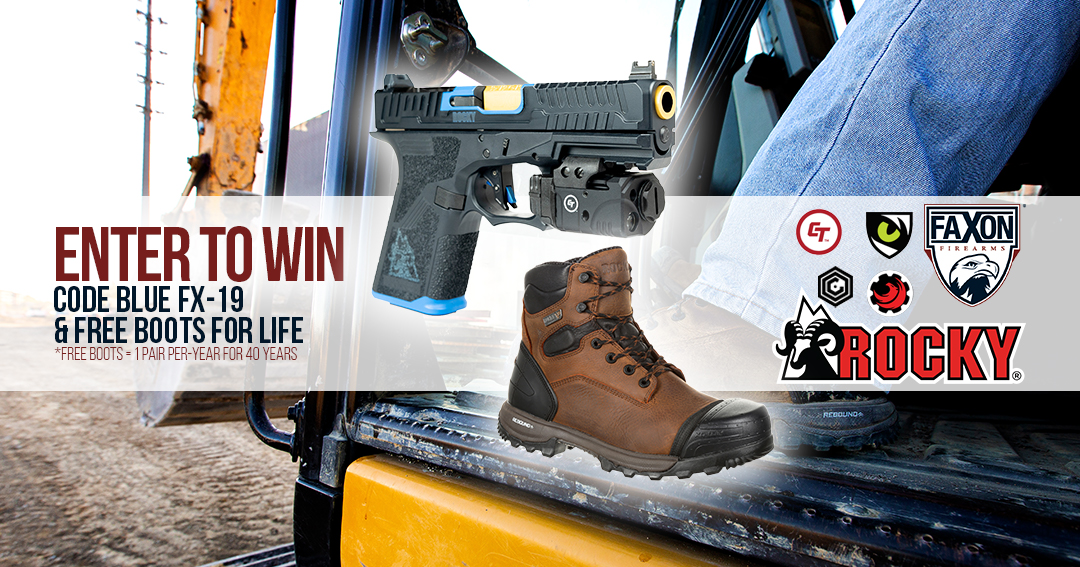 CODE BLUE CONTEST
WIN FAXON FX-19 PATRIOT PISTOL
______
Enter to Win a Code Blue Faxon FX-19 Patriot Pistol with Crimson Trace Light Pack (CMR-204, CWL-300), Overwatch Precision Trigger, Night Fision Sights plus Rocky Boots for Life! (1 pair per year for 40 years)
Additional chances for entry will include following, or visiting, each respective social media page per brand. Participants can earn between 1-10 entries per visit. See page below for details.
SPONSORED BRANDS
Rocky Boots
Faxon Firearms
Crimson Trace
Night Fision
Overwatch Precision
One Off Coating, LLC.
Ends May 7th!

CRIMSON TRACE CORPORATION
9­7­8­0­ ­S­W­ ­F­r­e­e­m­a­n­ ­D­r­i­v­e­ W­i­l­s­o­n­v­i­l­l­e, O­R 9­7­0­7­0­