AR15 PRODUCTS M5 (.308) PRODUCTS SCOPE MOUNTS APPAREL & GEAR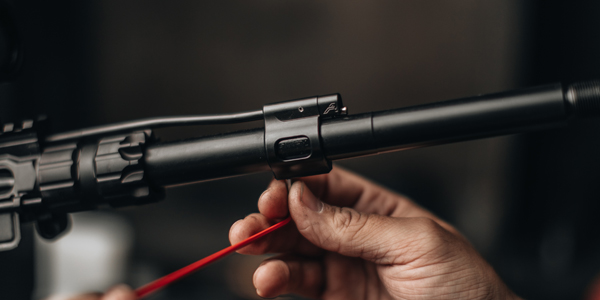 .750 Low Profile Adjustable Gas Block
ONLY $64.99
FINE TUNE YOUR GAS SYSTEM
Whether you're dialing back your gas system to reduce back-pressure when shooting suppressed or just trying to find the sweet spot to manage recoil on a competition gun, our Adjustable Gas Block allows you to fine tune your gas system with 15 "clickable" adjustment points. The sleek design occupies the same height and width and a standard low-profile gas block making it a natural choice to install underneath slim free-float handguards like the ATLAS system.
Worried about carbon locking? We've thought about that too! Carbon fouling is channeled into an included "sacrificial chamber" in the design. While this feature provides protection from carbon deposits directly to the adjustment screw, it doesn't eliminate the possibility completely. In the event your adjustment screw becomes seized, this chamber provides an access point for solvents to help break any carbon locking should you encounter it.
Our new Adjustable Gas Block is machined from 4140 Steel and is Nitride coated for extreme durability. Upgrade your build today!