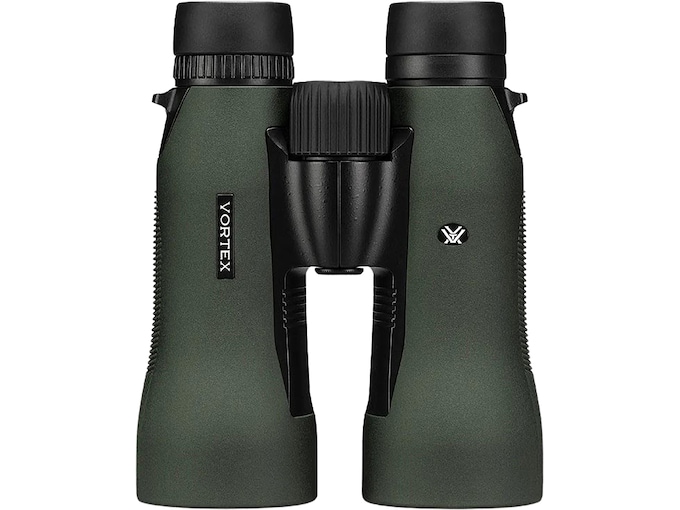 BARNEVELD, Wis. – Hunting open country is demanding enough without having to carry inadequate or unnecessary gear. For the dedicated hunter looking for a binocular powerful enough to replace a spotter in their pack, the new Diamondback® HD 15×56 packs all the optical strength you need into a lightweight package that will keep you in the field and on budget.
15x magnification gives you the raw power to glass at distance, while the HD optical system provides superior image resolution and improved light transmission to make long glassing sessions easy on your eyes. And, crucial to hunters, the HD system also helps make the Diamondback® HD 15×56 extremely effective in low light, such as first and last light, when game animals tend to be on the move.
You might think all that optical strength would make these binoculars hang heavy on your neck, but a lightweight, Magnesium alloy chassis keeps them under 35 ounces, and ensures a tough build capable of handling tough country. Plus, the Diamondback® HD 15×56 comes standard with a GlassPak™ for worry-free carry and storage, and a tripod adapter for rapid mounting and dismounting to keep you mobile.
Simplify what you carry into your hunt with all the power and clarity you need to help make sure you're packing more out.
Due to this optic's magnification, we recommend use with a tripod.
MSRP:
$474.99 – Diamondback® HD 15×56 Binocular
For a list of specifications, frequently asked questions and high-resolution images, check out the Vortex New Products Portal. For more information, visit VortexOptics.com
About Vortex Optics: American owned, veteran-owned, Wisconsin-based Vortex Optics designs, engineers, produces, and distributes a complete line of premium sport optics, accessories, and apparel. Dedicated to providing unrivaled customer service and exceptional quality, Vortex® backs its products with the unconditional, transferrable, lifetime VIP Warranty. Built on over 30 years of experience in the optics industry, Vortex® has emerged as a leader in the optics market.