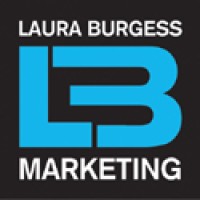 There's Still Time to Get Dad What He Really Wants
Father's Day is around the corner. Maybe you need a product to highlight in your magazine or blog, or maybe you still need to get your own dad something. Have no fear, Laura Burgess Marketing is here! We've selected a few gems from our clients that we think your readers or viewers (or heck, even you!) will love to give to dad this year. If you need more information or hi-res images, please contact laura@lauraburgess.com. Check out our suggestions below.
Big Horn Armory



Give dad some firepower this Father's Day. Big Horn Armory's big bore AR500 semi-auto rifle is chambered in the 500 auto max cartridge. It is the most powerful short range semi-auto in the world. Based on an AR 308 platform, it is capable of putting 50 BMG power on target with three trigger pulls with very reliable extraction.


Cimarron Firearms Company


Is dad an Old West buff? Then he'll love to get his hands a Bad Boy revolver in 10mm. Cimarron Firearms Company offers handgun hunters, sport shooters and competitors a fast and powerful round delivered from a six-cylinder, Single Action Army Pre-War frame with an 1860 Army-style, one-piece walnut grip. The 10mm Bad Boy shown here features an 8″ barrel with optional Picatinny rail.


EAA/USSG (European American Armory)



If dad is looking for a new full-sized pistol, then look no further than the Girsan MC28 SA-TV. Featured in the June/July issue of American Rifleman, Girsan's striker-fire, semi-auto 9mm pistol is unlike any other striker-fired pistol on the market. The integral optics version of the pistol gives dad carry optics at a reasonable price in an off the shelf package.


Morphix Technologies


Is dad a firefighter? Then you know that containing a fire does not mean that danger has passed. Smoldering plastics, carpets, foams, HVAC equipment, and household or industrial chemicals can release toxic chemicals into the air. Give dad the hands-free Morphix Technologies' Chameleon Fire Investigator Safety Kit to let him know if dangerous chemicals are present during a fire investigation or other post-fire operation.


MasterPiece Arms



Got some pesky varmints on your property? Get dad to take care of them with the latest edition to MasterPiece Arms Hunter Rifle line, the Pork Chop Rifle. Whether dad's eliminating hogs, pigs, coyotes, armadillos, ground hogs, prairie dogs, or other varmints, the Pork Chop Rifle will take care of the job. The best part? MPA can fine tune the build to dad's specific application.

Tasmanian Tiger USA


Can't decide what type of bag to get dad? Why not get him several, one for every need! Tasmanian Tiger USA offers quality tactical gear for military, medic and law enforcement professionals. he TT Modular Daypack XL, which can carry up to 23 liters of volume, is great for an extended adventure outdoors. The TT Modular Sling Pack 20 features a diagonal shoulder strap and can be carried on the left or right. Finally, the TT Document Bag MKII is ideal for when dad needs to hit up the office, providing him spacious room to carry a laptop, files, and documents.

Shell Shock Technologies



Is dad a reloading fanatic? Then get him the most innovative 9mm cases on the market today: Shell Shock Technologies' NAS3 9mm cases. These cases are 50 percent lighter than brass cases, offer greater corrosion resistance, higher tensile strength (2x stronger), and more elasticity than brass. They will not abrade, clog, foul, wear out or damage breach and ejector mechanisms. Another great feature? They're magnetic! No more bending over to pick up spent shells. Available in bundles starting at 500 and up to 10K unprimed 9mm cases.


Steinel Ammunition


Why not treat dad to some premium 9mm defensive ammo? While standard "cup and core" jacketed hollow points have been relied upon for decades, Steinel Ammunition's load takes advantage of modern CNC and EDM technologies in producing the perfect defensive bullet. These SCHP expand to a diameter of 0.706″ when fired from 3″ barrels and 0.857″ from 4.7″ barrels!



WANT TO LEARN MORE?