1911s Parts & Accessories The Reserve
Nighthawk Custom's complete line of custom knives are hand-crafted right here in Arkansas. Master bladesmith Keith Murr makes each and every blade in our signature line. Using only the finest steel in each blade, the Nighthawk Custom collection of knives are designed to handle any job.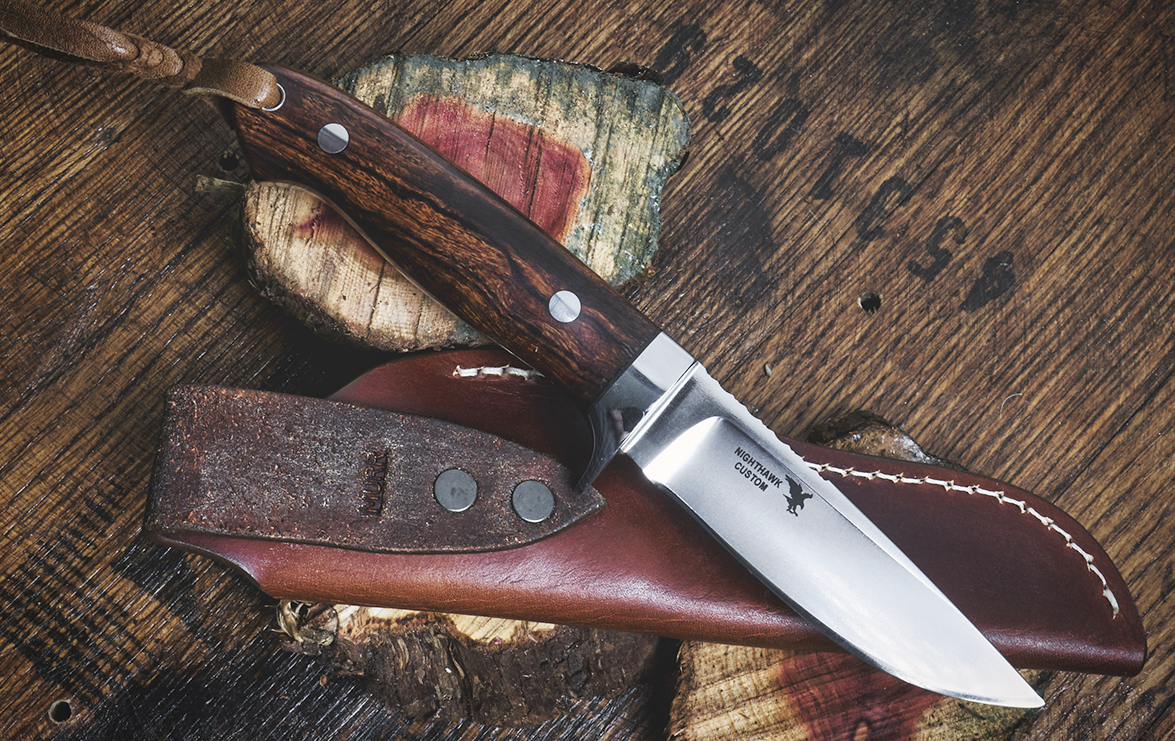 The Nighthawk Custom Model K250 knife is the perfect knife for the avid hunter. Featuring a drop-point blade, the K250 is perfect for skinning a trophy buck or completing camp chores. The blade is forged from D2 tool steel and features a satin finish. A high-grade leather sheath and a leather lanyard are included. The blade measures 3.75" with an overall length of 8.25".
Nighthawk Custom's Model 625 T3 Tactical knife was designed to be the ultimate concealed carry knife. The blade is made from D2 tool steel and measures 3.88", ensuring it is legal to carry in most U.S. cities. The Model 625 can be side carried or in the small of the back. The Kydex sheath minimizes printing when carrying concealed. Perfect for day-to-day utility work, the Model 625 also makes for an excellent self-defense knife. Mosaic pins and a black and gray micarta handle complete this concealable package.
Featuring a Damascus steel blade, the Model 300 from Nighthawk Custom is a great choice for the hunter. The blade measures 3.75" while the overall length comes in at 8". With a drop-point, the Model 300 was designed to make easy work of skinning game. The handle has been carved from Black Buffalo Horn, featuring mosaic pins, and the blade is housed in a high-grade leather sheath. A leather lanyard is included with the Model 300.