FIREARMS ACCESSORIES APPAREL+GEAR SALE COMMS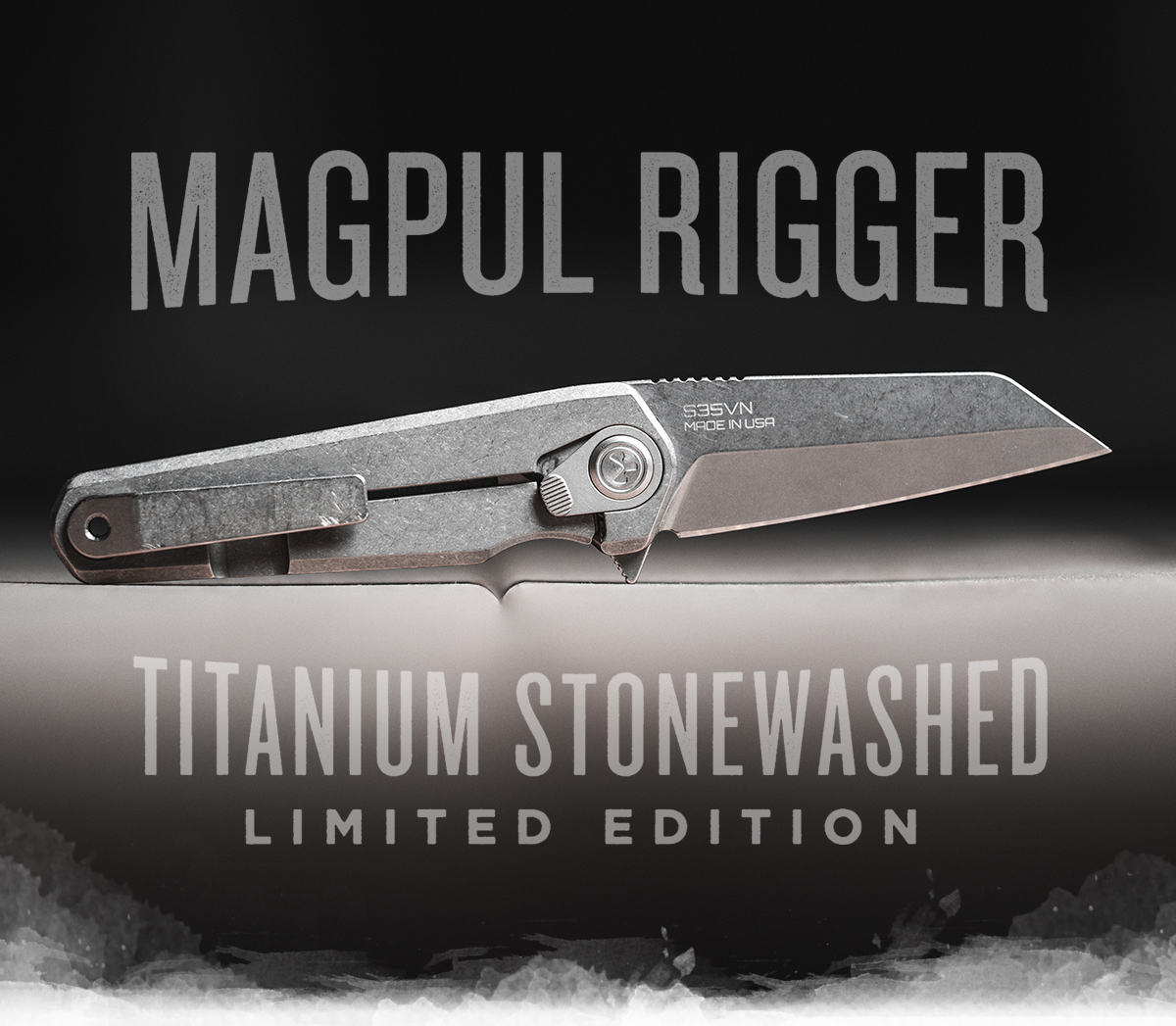 The Magpul Limited Edition Frame Lock – Rigger was precision-engineered and built in the US using advanced materials to produce a premium quality knife that's both functional and stylish. There are only 200 available for sale, each laser etched with its unique production number.
The Titanium Stonewashed version of the Rigger will only be available for sale on 10/30/20 at 12:00PM EST at MAGPUL.COM. Sales of the Rigger will be first come, first served, and to allow as many interested buyers as possible to have access to this knife, you'll only be able to purchase one.
The Rigger's modified Wharncliffe blade includes a tapered dual bevel grind and is forged from CPM S35VN, which is considered to be one of the best knife stainless steels in the world. It's designed to require minimal sharpening and maintenance while maximizing its utility and overall strength. Housed in a titanium 6Al4V frame, a jimped flipper deploys and locks the blade and an innovative secondary locking mechanism keeps the blade secure during demanding use. At 7.59 " when open and 4.52″ when closed, the Rigger is perfect for everyday carry. It also includes a titanium pocket clip and a lanyard hole to keep it secure.
The Rigger comes in a custom, high strength, injection-molded case that was inspired by our legendary PMAG.