For the Outdoorsman
Kestrel 5500 Weather Meter®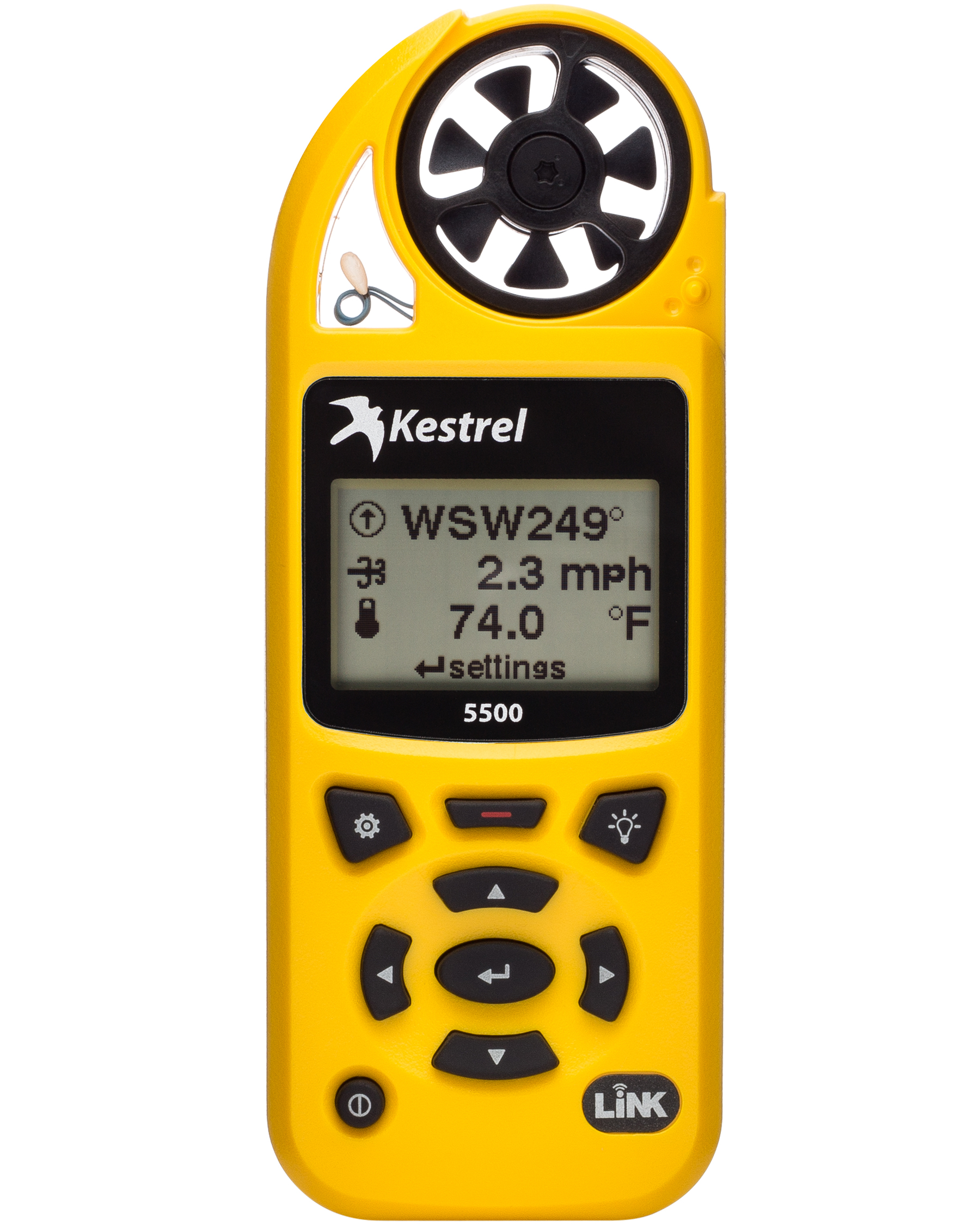 For the Weather Watcher
Kestrel Weather Spotter Kit®
The Kestrel 5500 Weather Meter is the trusted weather guide for the outdoor adventurer. Weather can greatly influence the success and safety of any outdoor activity. Get true local conditions accurately measured where they count with this rugged, pocket-sized meter.
The ultimate field toolkit for weather watchers and storm chasers. Everything they need to measure, track, and document environmental conditions – from backyard microclimates to extreme weather events. With this portable monitoring kit, it's easy to view real-time conditions and chart trends for forecasting and data analysis.
For the Professional
Kestrel 5200 Professional Environmental Meter®
Whether they're pouring concrete, assessing HVAC systems, or monitoring jobsite conditions, the Kestrel 5200 Professional Environmental Meter takes the calculations and guesswork out of their job with integrated specialty calculations. Automatically calculates evaporation rate and measures air velocity, airflow, air density, relative air density, delta T, and much more.
For the Grower
Kestrel DROP D2 Wireless Temperature and Humidity Data Logger®
Whether monitoring indoor plants, a greenhouse, or an outdoor garden, The DROP D2 provides the most accurate temperature and humidity measurements for the grower and plant enthusiast in your life. Simply attach the DROP to a stationary point and remotely access the environmental data from a phone, tablet, or computer within a 100′ range.​
SHOP NOW Shop Repairs Support Contact
21 Creek Circle, Boothwyn, PA 19061