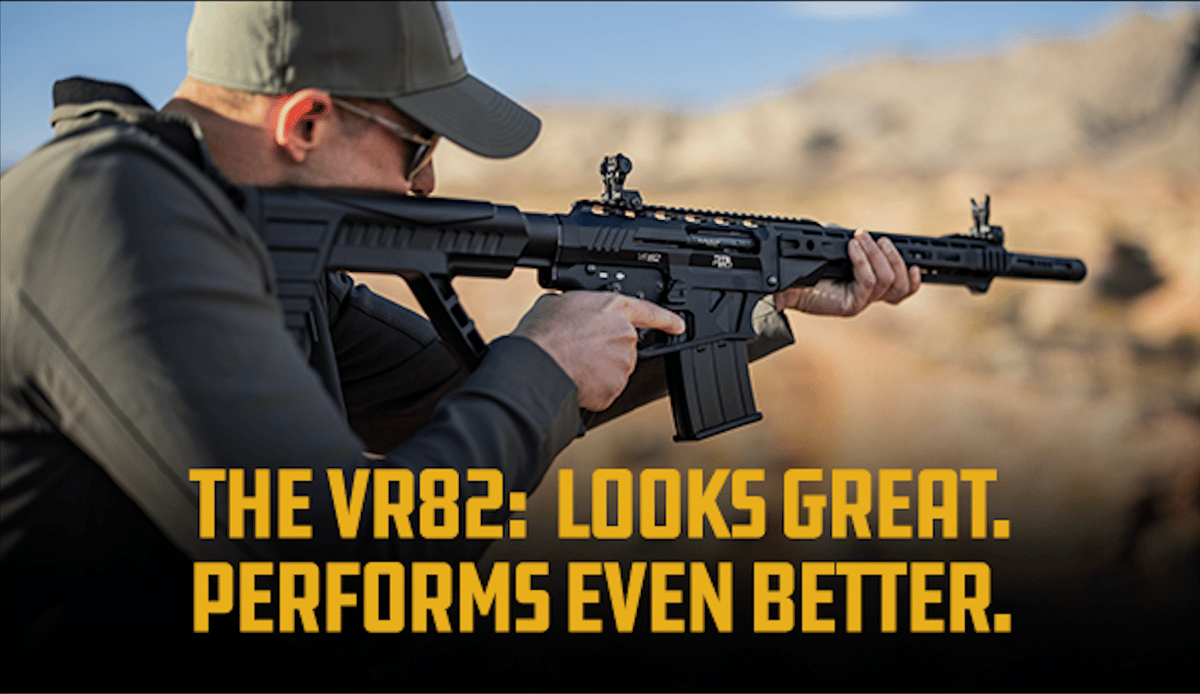 The VR82 is a semi-automatic that has AR-like stylings just like the popular VR80. Except it's a 20-gauge, which makes it perfect for junior shooters and for home defense.
It's crafted from 7075 T6 aluminum and features a patent-pending BufferTHS buttstock to make it compatible with most commercial buffer tube stocks and pistol grips.
The forend is also compatible with most aftermarket accessories so it can be easily customized. Are you ready to grow your shotgun collection? Start here.