OVER-BUILT TO OUT PERFORM
The go-to solution for uniformed professionals, SOG-TAC XR is built to open fast, and perform under demanding conditions.
Now you can sport this folding knife in a limited edition, Wolf Gray G10 handle. Serialized 000-500, this SOG-TAC is for those who want a truly special work knife.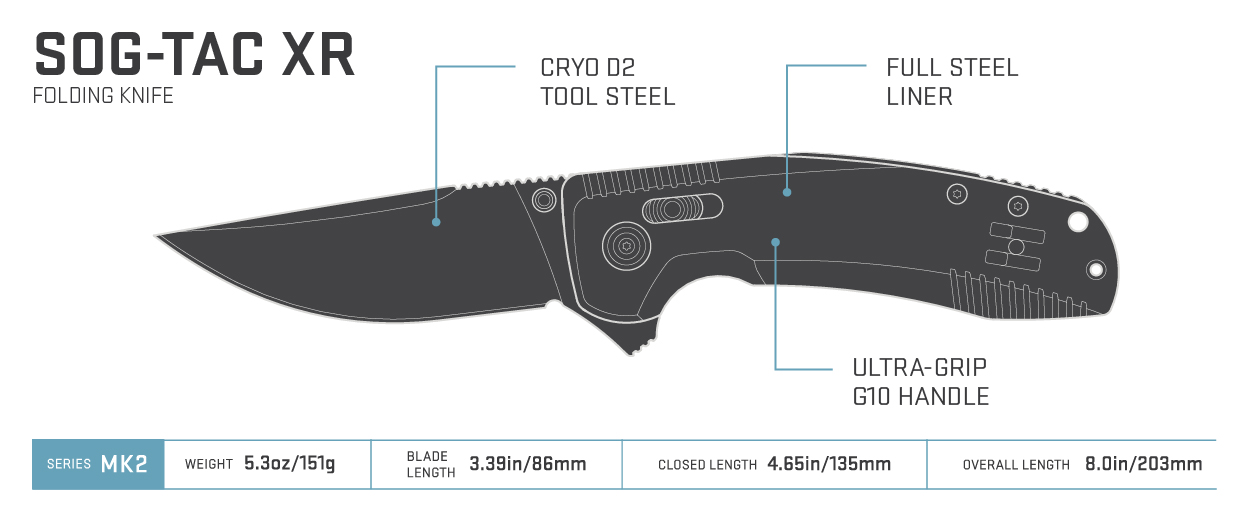 LESS GRAY
STILL OVER-BUILT
If gray isn't your color, not to worry. SOG-TAC XR comes in a variety of colorations and blade edges for your work environment, and your sense of style.



SOG-TAC XR
BLACK SERRATED
SOG-TAC XR
OD GREEN STRAIGHT EDGE
SOG-TAC XR
BLACK STRAIGHT EDGE