PHOENIX, May 2021
Galco is excited to introduce a range of extremely popular inside-the-waistband holsters for Springfield Armory's Hellcat RDP:

Galco's newest IWB, the KingTuk Cloud™, combines extremely comfortable carry with superior concealment. Its outstanding comfort comes from its innovative backing plate, composed of a ballistic nylon front over a closed cell foam body. The back portion of the plate that rides against the wearer is lined with Galco's Comfort Cloth™, an Adaptive Performance Mesh™ that provides padding and moisture wicking.

The other holsters in the very popular KingTuk™ series are also available for the Hellcat RDP. The KingTuk Air, Classic and Deluxe all provide extremely comfortable carry, fast draw and easy return to holster. The steerhide backing plates ride comfortably on the body and quickly conform to the wearer's hip. The rigid Kydex holster pocket on each gives a fast draw and easy holstering, while facilitating a full firing grip. All KingTuk designs include Galco's patent-pending polymer UniClip™ design for excellent concealment and stability. The clips can be moved up or down in the corresponding holes in the backing plate, enabling the user to set the carry height and angle to suit their unique preferences.

The QuickTuk Cloud™ is constructed similarly to the KingTuk Cloud, with an equally comfortable backing plate, but using a single forward-mounted UniClip for easy and convenient attachment and removal. The neutral cant enables the QuickTuk Cloud to be worn either behind the strongside hip or in the appendix position.

Visit galcoholsters.com today and see the complete line!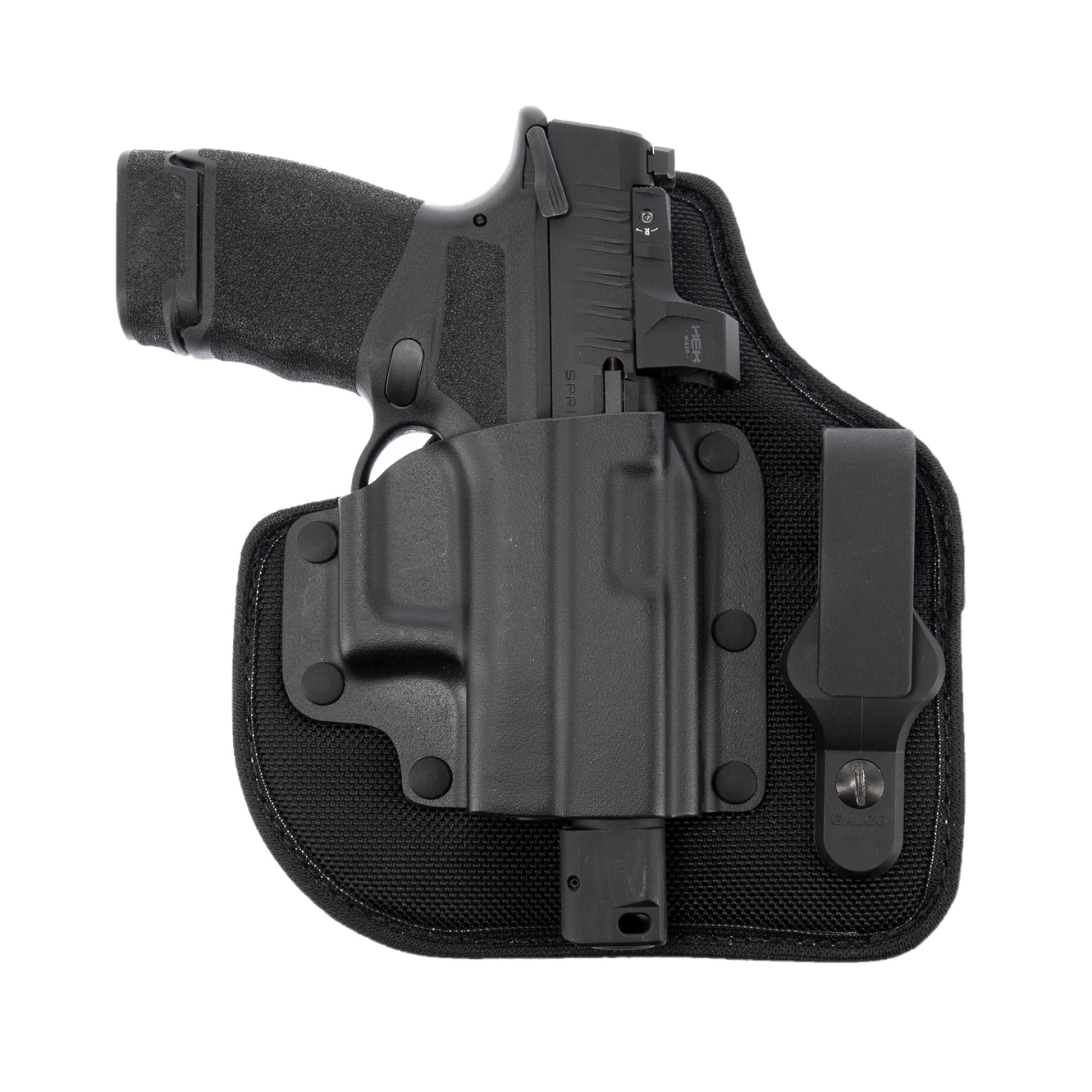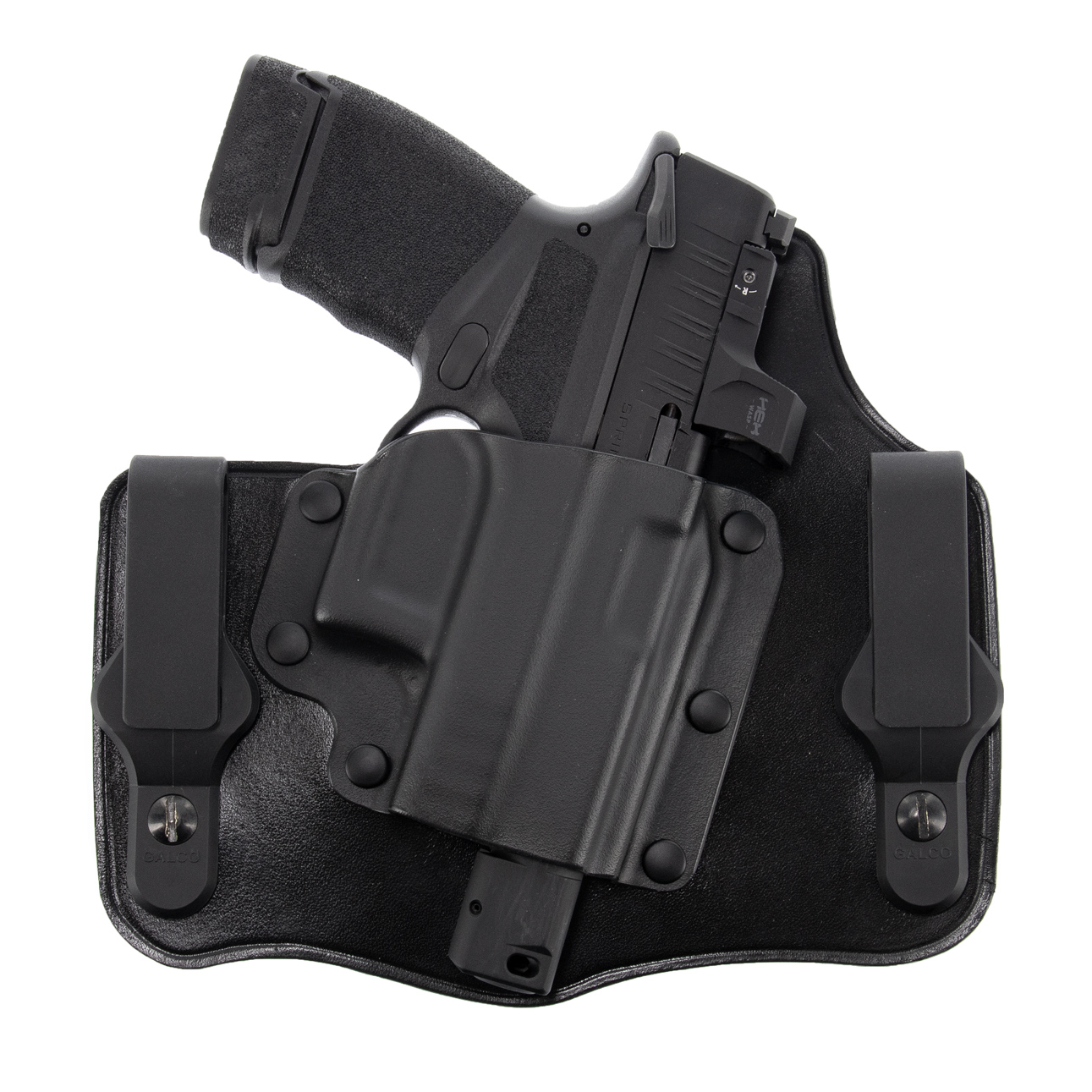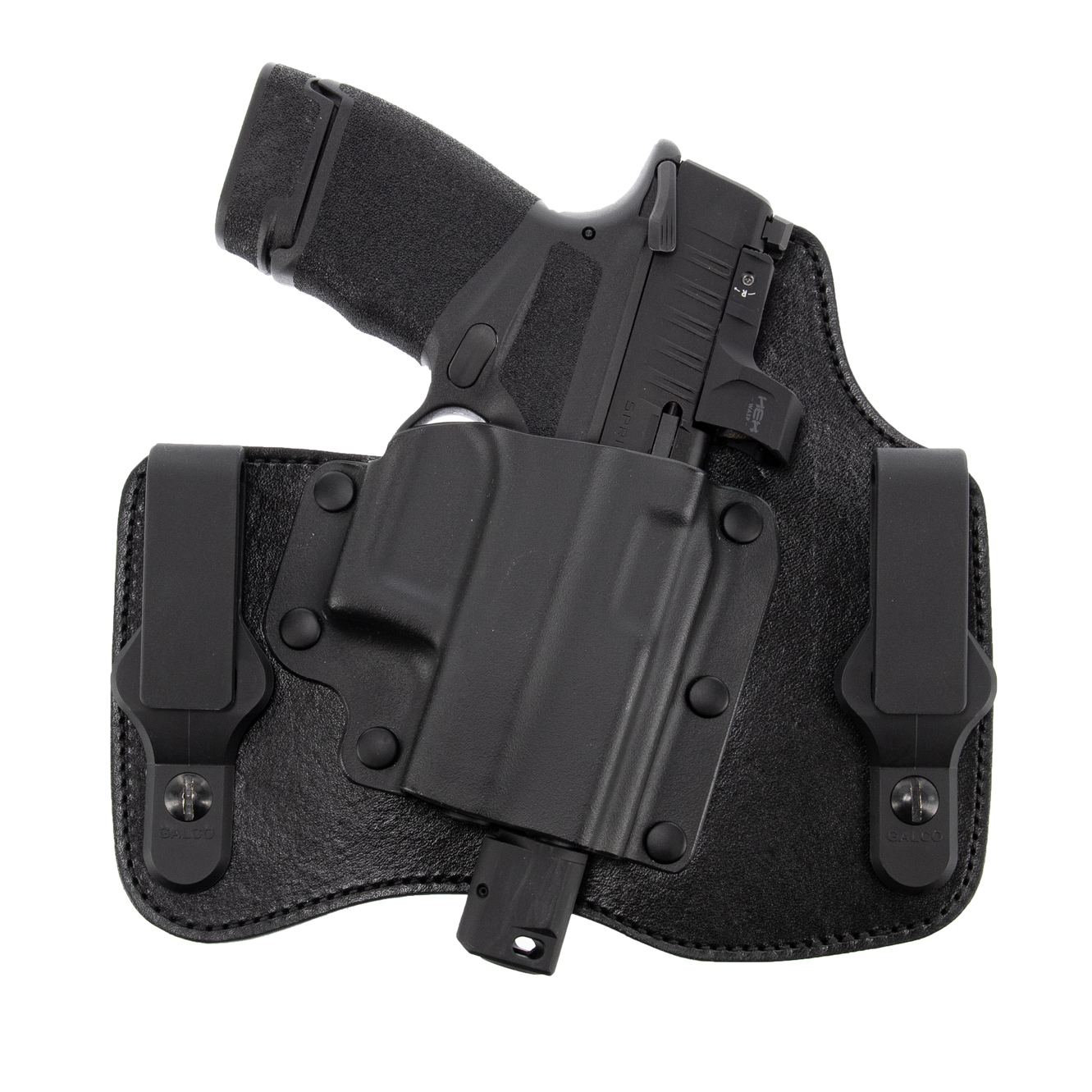 Dealer inquiries:
800-874-2526
dealersales@galcoholsters.com
Galco International, LTD is the designer and manufacturer of the Galco Holsters brand, the premier American-made line of superb-quality holsters, belts and accessories. Encompassing law enforcement, military, defensive and sporting use, the Galco brand utilizes leather, nylon and Kydex to meet the demands of today's consumers. Women's holster handbags, tactical slings and hunting accessories round out the line. All Galco products are proudly handcrafted in the USA since 1969.
Galco International | 2019 West Quail Avenue, Phoenix, AZ 85027