Galco Full Grain Premium Leather Holsters!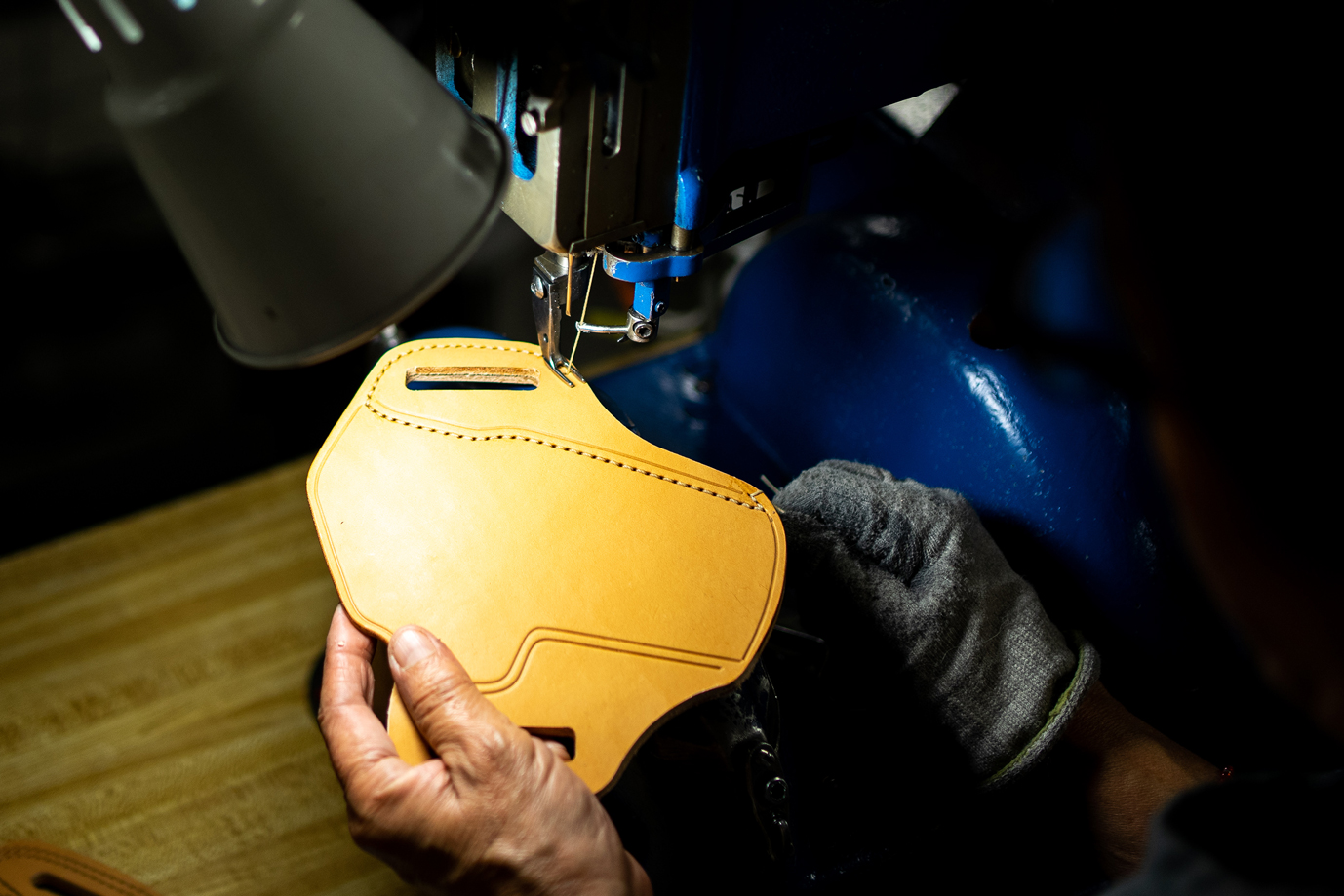 PHOENIX, June 2021
Galco Full Grain Premium Leather Holsters are made exclusively from the hides of steers raised and grown in the United States, and/or tanned in the United States. Our leather is vegetable tanned with an environmentally friendly process using only non-hazardous natural organic bark materials, unlike other tanning methods that use heavy metals.
Our tanners use the traditional pit tanning method, and the close working relationship we have with them ensures Galco receives the very best of this finite natural resource. Our uncorrected full grain prime back cuts are inspected several times in the tannery and in our facility. All of our hides are of the highest "Number One" grade out of seven possible grades, which guarantees that Galco premium holsters are cut from the top 2% of vegetable-tanned U.S. steer hides.
Our world famous tan color is achieved through old-world techniques mastered by our craftsmen through experience with millions of holsters over five decades. Each tan holster receives four to six hand-rubbed applications of oil specially formulated by Galco to preserve the leather's structural integrity and to enhance its natural visual qualities. Each piece responds a little differently to oil, and our craftsmen give every tan holster the individual attention required to bring out its optimum color and luminosity, highlighting the peaks and valleys of the hand-molded contours.
Galco's other holster colors are produced by careful application of aniline dye, rather than by coating with paint or heavily pigmented dye. Aniline dyes penetrate the grain of the leather, imparting deep, permanent, transparent hues that resist abrasion without obscuring the natural variegations characteristic of unpainted leather which make every single item truly unique. Finally, every Galco holster receives a clear surface finish that helps repel dirt, grime, and the adverse effects of moisture and perspiration.
The extra care and craftsmanship put into the tanning and finishing processes enable the leather in Galco products to develop a rich patina with years of human contact, aging like a fine wine.
See Galco's complete line at galcoholsters.com!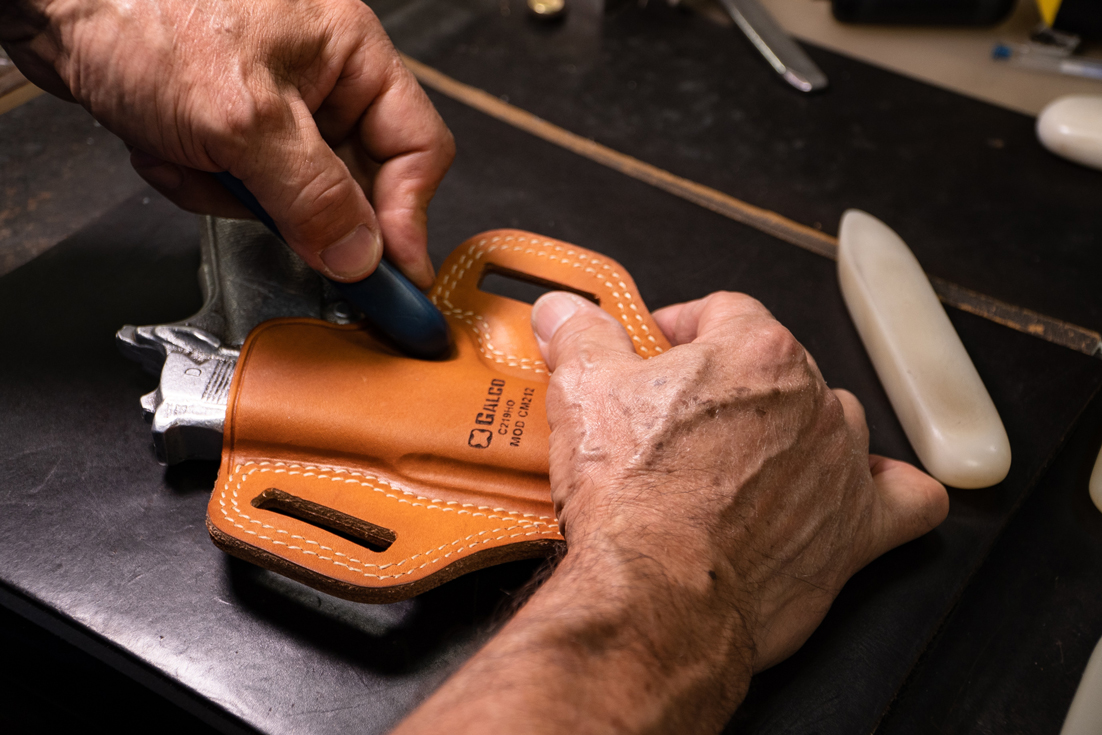 Dealer inquiries:
800-874-2526
dealersales@galcoholsters.com
Galco International, LTD is the designer and manufacturer of the Galco Holsters brand, the premier American-made line of superb-quality holsters, belts and accessories. Encompassing law enforcement, military, defensive and sporting use, the Galco brand utilizes leather, nylon and Kydex to meet the demands of today's consumers. Women's holster handbags, tactical slings and hunting accessories round out the line. All Galco products are proudly handcrafted in the USA since 1969.

Galco International | 2019 West Quail Avenue, Phoenix, AZ 85027