PHOENIX, June 2021

Galco has a long history of making custom holsters that are pieces of functional art. From the very founding of Galco – as the Famous Jackass Leather Company – we've always offered custom services. A big emphasis in Galco's present-day custom shop is the Exotic Concealable™, crafted from the finest exotic skins like alligator, horsehide, ostrich, stingray and shark.

Offering a unique and exquisite combination of form and function, the Exotic Concealable features optimum design and finest-quality construction, with smooth, premium horsehide lining and an edge finished like glass.

One of Galco's most recognizable and innovative belt holster designs, the Concealable uses unique two-piece construction that's contoured on the body side to the natural curve of the hip. This keeps all the molding on the front of the holster, allowing for significantly more comfortable carry and a narrower profile than an ordinary pancake type holster.

Made for hundreds of semiautomatic pistols and double-action revolvers, the Exotic Concealable is available in right or left hand designs. We also offer matching exotic magazine carriers and holster belts in 1¼" and 1½" widths.

Galco's exotic holsters and accessories are made to order by the master craftsmen of our custom shop. Whether it's for a special "BBQ gun" or an everyday carry piece, Galco's Exotic Concealable holsters provide practical utility, pride of ownership, and unsurpassed beauty!
See Galco's complete line of Exotic Holsters!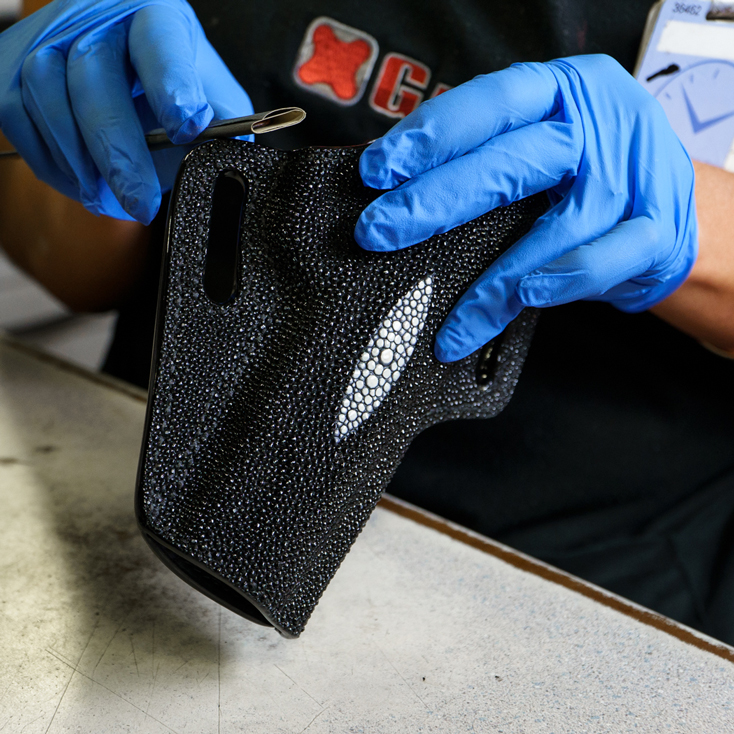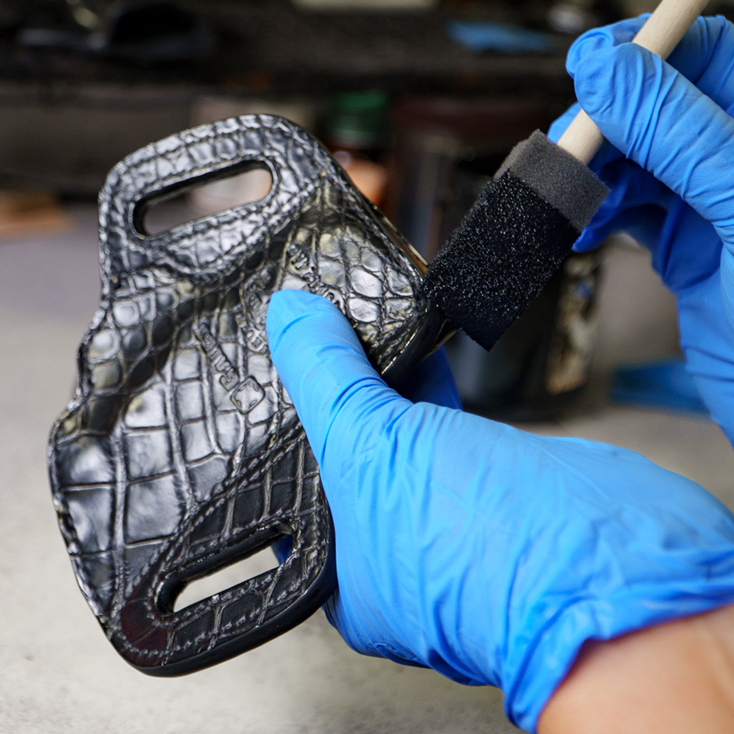 Dealer inquiries:
800-874-2526
dealersales@galcoholsters.com
Galco International, LTD is the designer and manufacturer of the Galco Holsters brand, the premier American-made line of superb-quality holsters, belts and accessories. Encompassing law enforcement, military, defensive and sporting use, the Galco brand utilizes leather, nylon and Kydex to meet the demands of today's consumers. Women's holster handbags, tactical slings and hunting accessories round out the line. All Galco products are proudly handcrafted in the USA since 1969.
Galco International | 2019 West Quail Avenue, Phoenix, AZ 85027