Brands AR-15 AR-308 AK-47 Scopes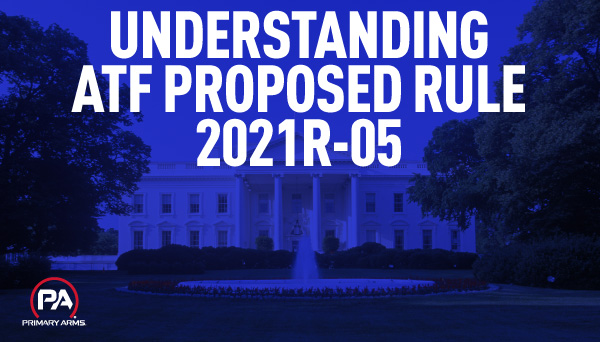 On May 7th, 2021, the BATFE released a set of new proposed rules regarding Privately Made Firearms, or 'PMFs'. This came after weeks of positioning by leaders in the executive and legislative branches, and the resulting policy includes a myriad of new regulations and definitions that impact American gun rights.
Because these rules are regulatory expansion by the executive branch, there won't be a Senate or House vote. This is a decision made by the leadership of the ATF and Department of Justice to change their enforcement of existing laws, and an expansive overreach of regulatory authority by the ATF.
The Department of Justice has invited Americans to provide their feedback on the proposed rule changes, and we're eager to provide it. Below, we've provided a high-level summary of some changes made under 2021R-05. At the bottom of the page, you'll find additional information on how to send your feedback to the ATF—and why it's important that every gun-owner make their voice heard.
Primary Arms
3219 South Sam Houston Pkwy East, Ste 100
Houston, TX 77047