Galco's Speed Master 2.0 Paddle/Belt Holster!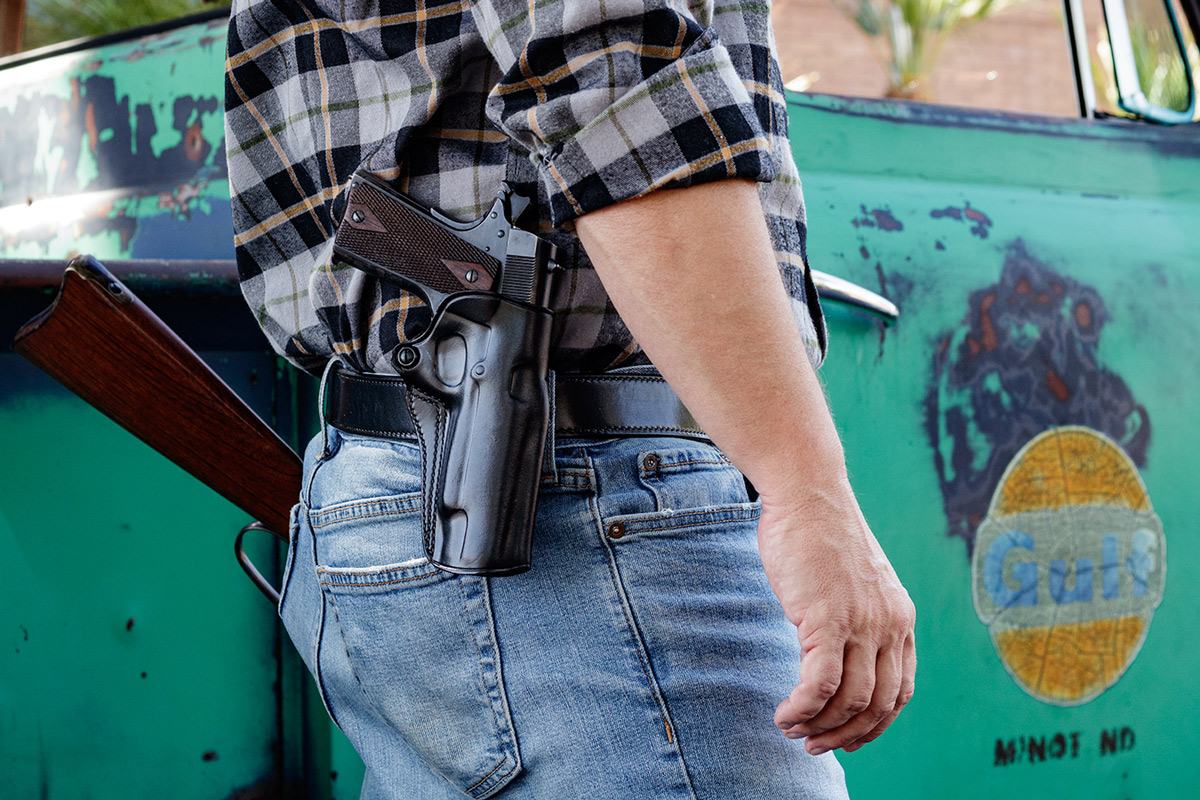 PHOENIX, July 2021
Whether you're a fan of a certain fictional Wyoming sheriff or a gun carrier in search of a versatile and practical EDC holster, Galco's Speed Master 2.0™ is a great choice.
Featuring an open top design for speed, covered trigger for safety, and tension screw adjustment for security, the Speed Master 2.0 adds convenient on/off ability to the equation when set up as a paddle holster. As a bonus, the Speed Master 2.0 can also be configured as a solid and stable belt holster using the included belt slot attachment.
The Speed Master 2.0's versatility derives from its included twin attachment methods – an adjustable belt slot and a paddle – that are quickly and easily interchangeable by the end user. A flat-headed screwdriver is the only tool needed to swap one attachment for the other, giving the gun carrier the choice of two carry methods: the convenient paddle design or the stable and traditional belt slot.
Available in black or tan for over 80 different guns, the Speed Master 2.0 is constructed of premium steerhide, and fits belts up to 1 3/4″.
See all Galco's paddle holsters at galcoholsters.com!
Dealer inquiries:
800-874-2526
dealersales@galcoholsters.com
Galco International, LTD is the designer and manufacturer of Galco Holsters, the premier American-made brand of superb-quality holsters, belts and accessories. Encompassing law enforcement, military, defensive and sporting use, the Galco brand utilizes leather, nylon and Kydex to meet the demands of today's consumers. Women's holster handbags, tactical slings and hunting accessories round out the line. All Galco products are proudly handcrafted in the USA since 1969


Galco International | 2019 West Quail Avenue, Phoenix, AZ 85027