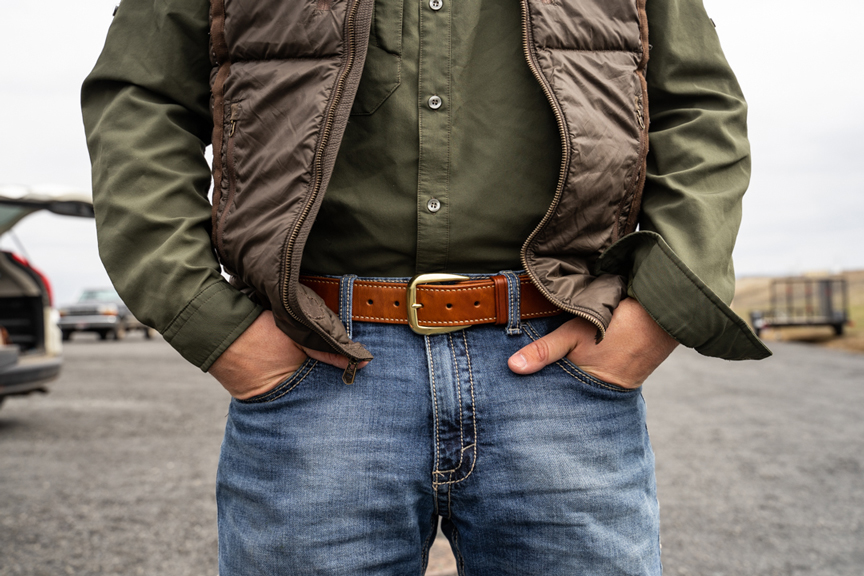 PHOENIX, July 2021
Galco makes a variety of belts, from double-thick, full-service holster belts, to pants and IWB belts, as well as cartridge belts and designs for carrying sporting gear. Today's focus is on Galco's holster belts, available in leather dress and casual styles, or in nylon for a casual/tactical appearance.
Galco's heavy duty leather holster belts are designed to carry the weight of a handgun, whether in a belt, paddle or IWB holster. Leather holster belts are constructed of two layers of premium grade, full-grain, vegetable-tanned steer hide, grown or tanned in the USA. Examples in dress belts include the CB3, SB1 and SB3, while casual belts include the bestselling SB2, along with the SB5 and SB6.
All of Galco's nylon belts are double thickness and suitable for all-day carry of belt, paddle and IWB holsters. Examples include the Cobra Tactical, EDC and Instructors Belt series.
Stay tuned for another release detailing Galco's other belt designs!
See all Galco's Belts!
Dealer inquiries:
800-874-2526
dealersales@galcoholsters.com
Galco International, LTD is the designer and manufacturer of Galco Holsters, the premier American-made brand of superb-quality holsters, belts and accessories. Encompassing law enforcement, military, defensive and sporting use, the Galco brand utilizes leather, nylon and Kydex to meet the demands of today's consumers. Women's holster handbags, tactical slings and hunting accessories round out the line. All Galco products are proudly handcrafted in the USA since 1969.


Galco International | 2019 West Quail Avenue, Phoenix, AZ 85027