Galco's Best Selling Concealment Belt Holsters!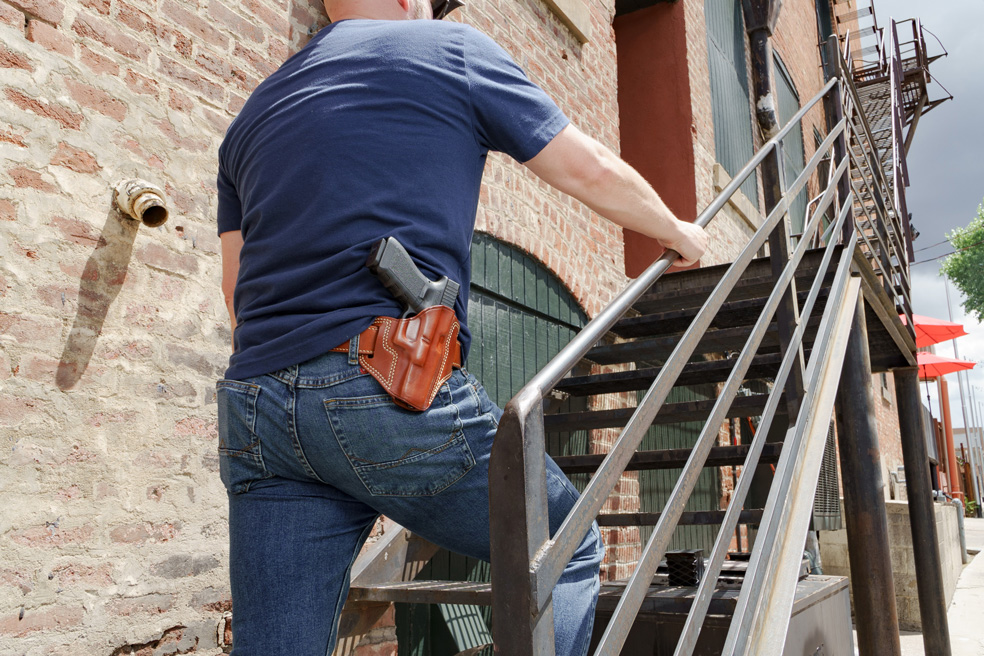 PHOENIX, August 2021
Belt holsters are a very popular choice for concealed carry, and Galco offers three bestselling leather belt holsters!
The Combat Master™ is a premium steerhide belt holster hand-molded to fit specific handguns. This gives it excellent retention properties along with a beautiful appearance. The traditional high-riding pancake-style design pulls the handgun tight to the body and makes defensive handguns disappear under even light clothing. It features an open top with firing grip accessibility for speed.
The Concealable™ holster is one of Galco's most recognizable and innovative belt holsters. The Concealable was the first holster to use Galco's innovative forward molding construction method. The unique two-piece construction is contoured on the body side to the natural curve of the hip, keeping all the molding on the front of the holster, allowing for significantly more comfortable carry and a narrower profile than an ordinary pancake type holster.
Many shooters prefer a belt holster with a retention strap, like the extremely popular FLETCH™. Equally popular with law enforcement and lawfully armed citizens, the FLETCH is one of Galco's most enduring designs. Also using forward molding, the FLETCH features a reinforced thumb break for security, firing grip accessibility for speed, and double-stitched seams for durability.
See all of Galco's Best Selling Belt Holsters!
Dealer inquiries:
800-874-2526
dealersales@galcoholsters.com
Galco International, LTD is the designer and manufacturer of Galco Holsters, the premier American-made brand of superb-quality holsters, belts and accessories. Encompassing law enforcement, military, defensive and sporting use, the Galco brand utilizes leather, nylon and Kydex to meet the demands of today's consumers. Women's holster handbags, tactical slings and hunting accessories round out the line. All Galco products are proudly handcrafted in the USA since 1969.


Galco International | 2019 West Quail Avenue, Phoenix, AZ 85027