Galco's Field Grade Zippered Rifle/Shotgun Cases!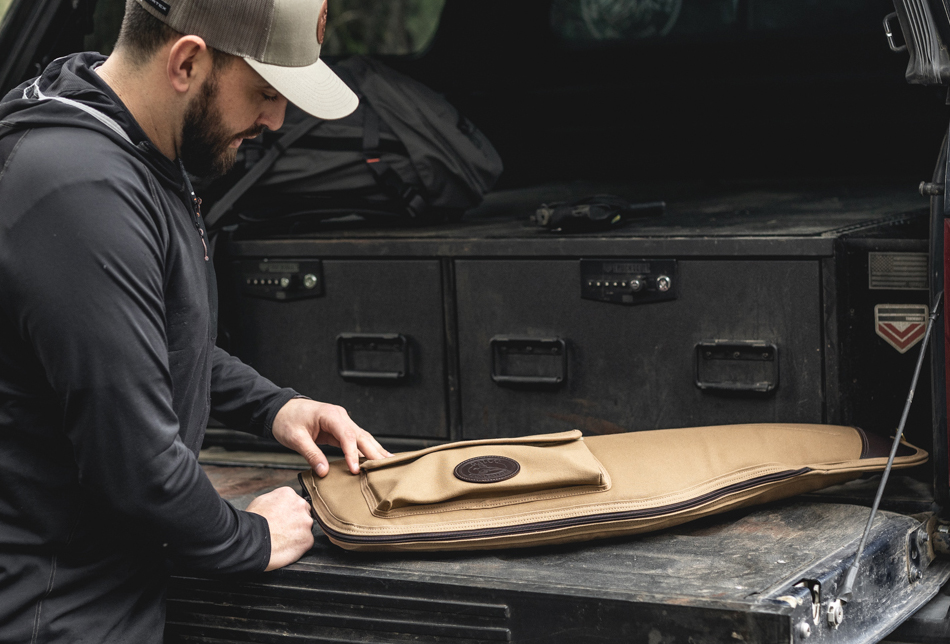 PHOENIX, August 2021
The fall hunting season is nearly here, and Galco is ready! Our Field Grade Zippered Rifle/Shotgun Cases are constructed of khaki cotton duck, lined with acrylic fleece and trimmed with rich dark havana Latigo leather.
The adjustable carry handle/shoulder strap is constructed of matching leather, and can even be removed to use as a rifle sling in a pinch. The nylon zipper is friendly for wood stocks, while all other hardware is solid brass. Water resistant and very functional in the field, it also has a spacious exterior pocket for ammunition, eye and ear protection or other essential gear.
The Field Grade Cases are available for scoped and unscoped rifles/shotguns ranging in size from 40" through 54" in overall length.
See all of Galco's Outdoor Gear!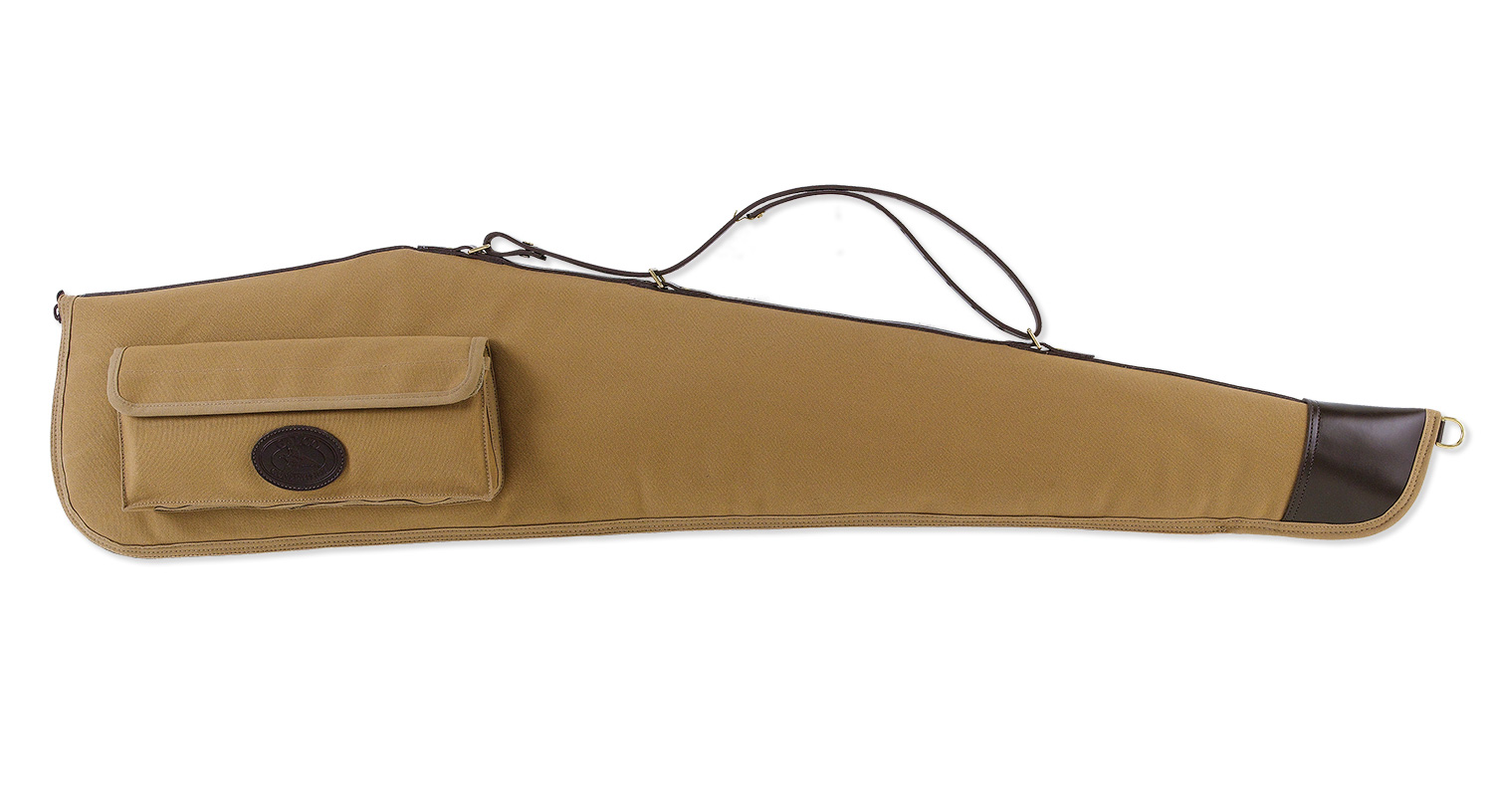 Dealer inquiries:
800-874-2526
dealersales@galcoholsters.com
Galco International, LTD is the designer and manufacturer of Galco Holsters, the premier American-made brand of superb-quality holsters, belts and accessories. Encompassing law enforcement, military, defensive and sporting use, the Galco brand utilizes leather, nylon and Kydex to meet the demands of today's consumers. Women's holster handbags, tactical slings and hunting accessories round out the line. All Galco products are proudly handcrafted in the USA since 1969.


Galco International | 2019 West Quail Avenue, Phoenix, AZ 85027