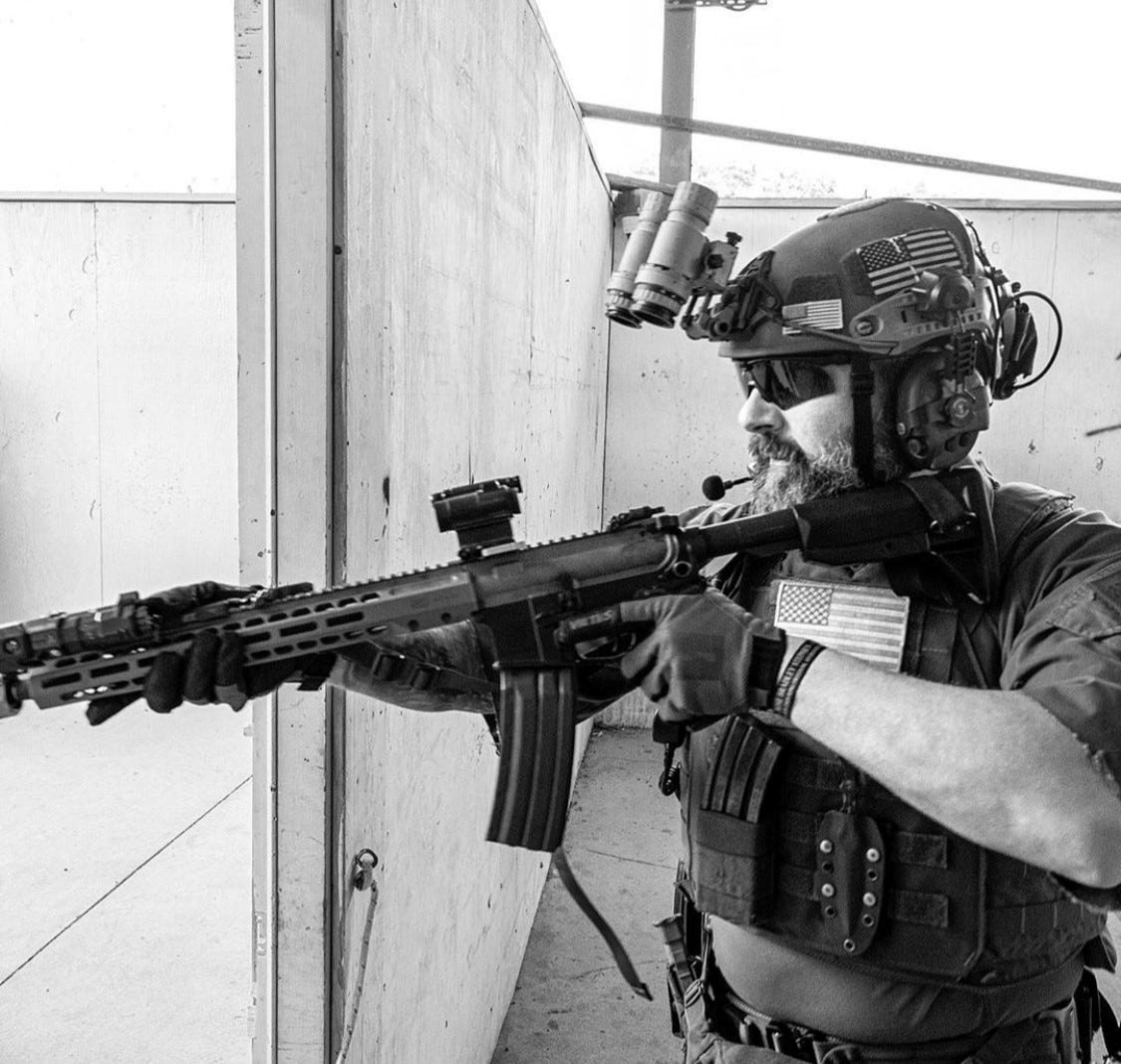 (Redmond, WA)–B.E. Meyers & Co., Inc. is proud to announce the addition of Jared Reston to their team of Brand Ambassadors. Reston brings over 20-years of law enforcement experience, with over 16-years as full-time SWAT, and over 10-years as a trainer leading his company Reston Group, to B.E. Meyers and Company's team of Brand Ambassadors.
"I am proud to be named in the same sentence as B.E. Meyers & Co., Chuck Pressburg, Bill Blowers, and the rest of the Brand Ambassador team," said Reston. "Jacksonville Sheriff's Office was one of the early agencies to adopt the MAWL™, and I've been a believer ever since. I run MAWL on everything for several reasons: I'm a lefty and the ambidextrous controls are a huge advantage for me; I've never run out of distance with the MAWL, even at 500-yard engagement Special Precision Rifle engagements; and I've never found the edge with a MAWL – it's like turning on the lights in any engagement. It's great to be associated with a brand like B.E. Meyers & Co. that makes products for you and the guys you respect."
Reston began his law enforcement career as a patrol officer with Jacksonville Sheriff's Office in 2000. In 2004 Reston became a member of JSO's full-time SWAT Team, where he trained in waterborne insertion and interdiction, K9 tactics, CQB, explosive breaking, less lethal, sniper, and assault tactics. Additionally, Reston served as an assigned Detective in the Department of Homeland Security/ Gang Investigations unit, and as the assistant team leader, and lead firearms instructor for the SWAT team. His career includes the successful completion of over one thousand SWAT missions.
In 2008, Reston was involved in a shoot-out with a shop lifter. Although Reston was hit seven times, he was able to return fire, ending the encounter and the effectively stopping the shooter. "Luck made the bullets not kill me, mindset kept me in the fight, skill made me win," said Reston. For his bravery and skill, Reston was awarded The President of the United States' "Medal of Valor", American Police and Hall of Fame's "National Police Officer of the Year", Fraternal Order of Police's "Florida Police Officer of the Year", and the State of Florida's "Law Enforcement Officer of the Year."
While traveling the country and recounting this incident, Reston came to realize officers did not have the same multi-faceted training that had saved his life. This observation was the catalyst for Reston to found Reston Group, LLC, a training company focused on sharing his knowledge and experience in resolving lethal force incidents to help law enforcement, military, and responsible citizens sharpen their mindset, skills, and ultimately help save lives.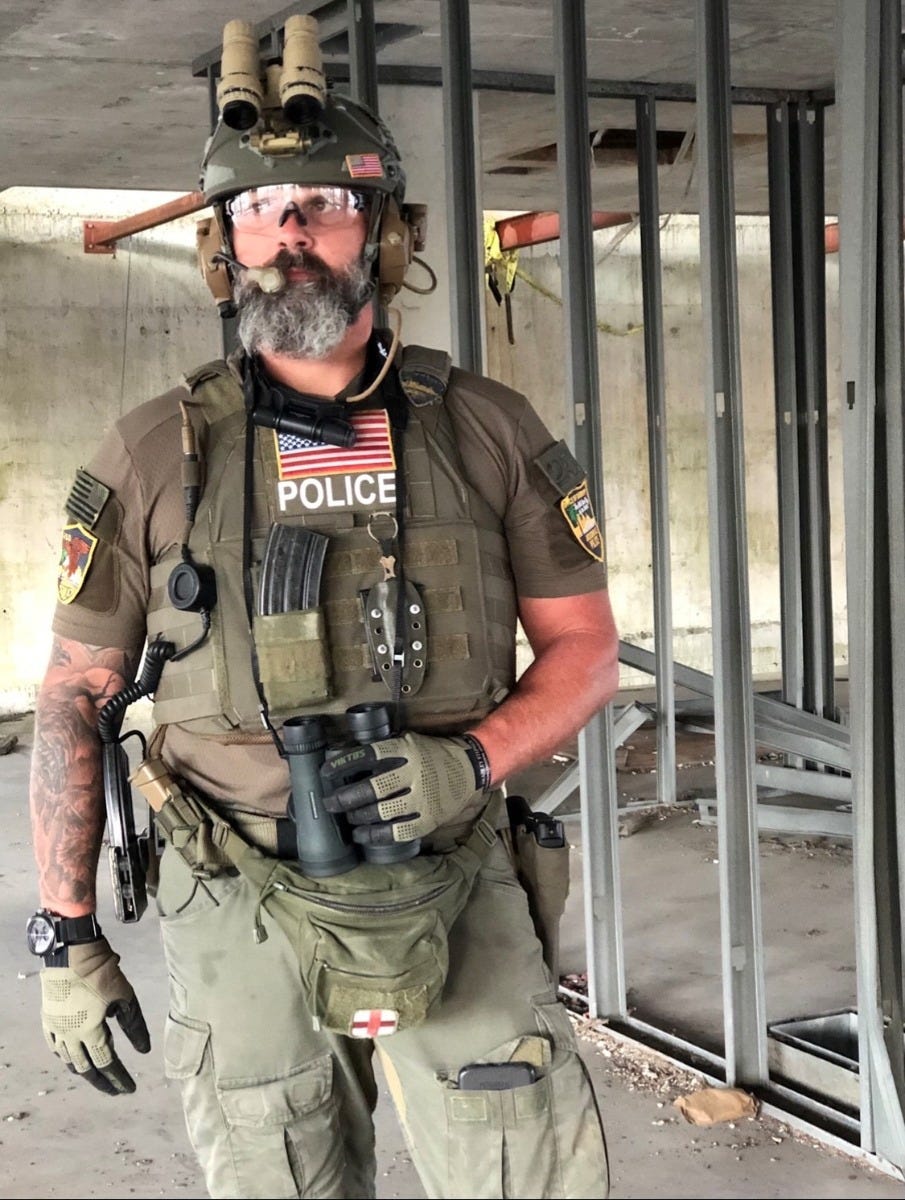 "Jared has provided both invaluable training and feedback on one of our core small arms solutions, the MAWL. His level of knowledge and expertise elevate him within the community of subject matter experts," said Matthew Meyers, CEO of B.E. Meyers & Co. "We're excited to add Jared to our team of Brand Ambassadors."
Reston now works for Safariland, LLC as an Account Manager, in addition to his role as Founder and Lead Trainer of Reston Group, LLC.
For more information, please contact B.E. Meyers & Co. at info@bemeyers.com.
ABOUT B.E. MEYERS & CO.
Founded in 1974, B.E. Meyers & Co., Inc. has transformed from being one of the first developers of night vision systems for law enforcement applications, to an industry-leading aerospace and defense manufacturer of advanced photonic systems.
The company's core technologies include infrared and visible laser systems for aiming, illumination, targeting, non-lethal visual disruption, and long-range Hail and Warning. With customers that include the U.S. Military, foreign defense organizations, and various law enforcement agencies, B.E. Meyers & Co. has developed a reputation for producing products that tip the scales of victory for warfighters defending freedom across the globe.
B.E. Meyers & Co., Inc. is an ISO 9001:2015 certified Small Business facility located in Redmond, Washington, with all products made in the USA.
For more information about B.E. Meyers & Co. products, visit http://www.bemeyers.com.