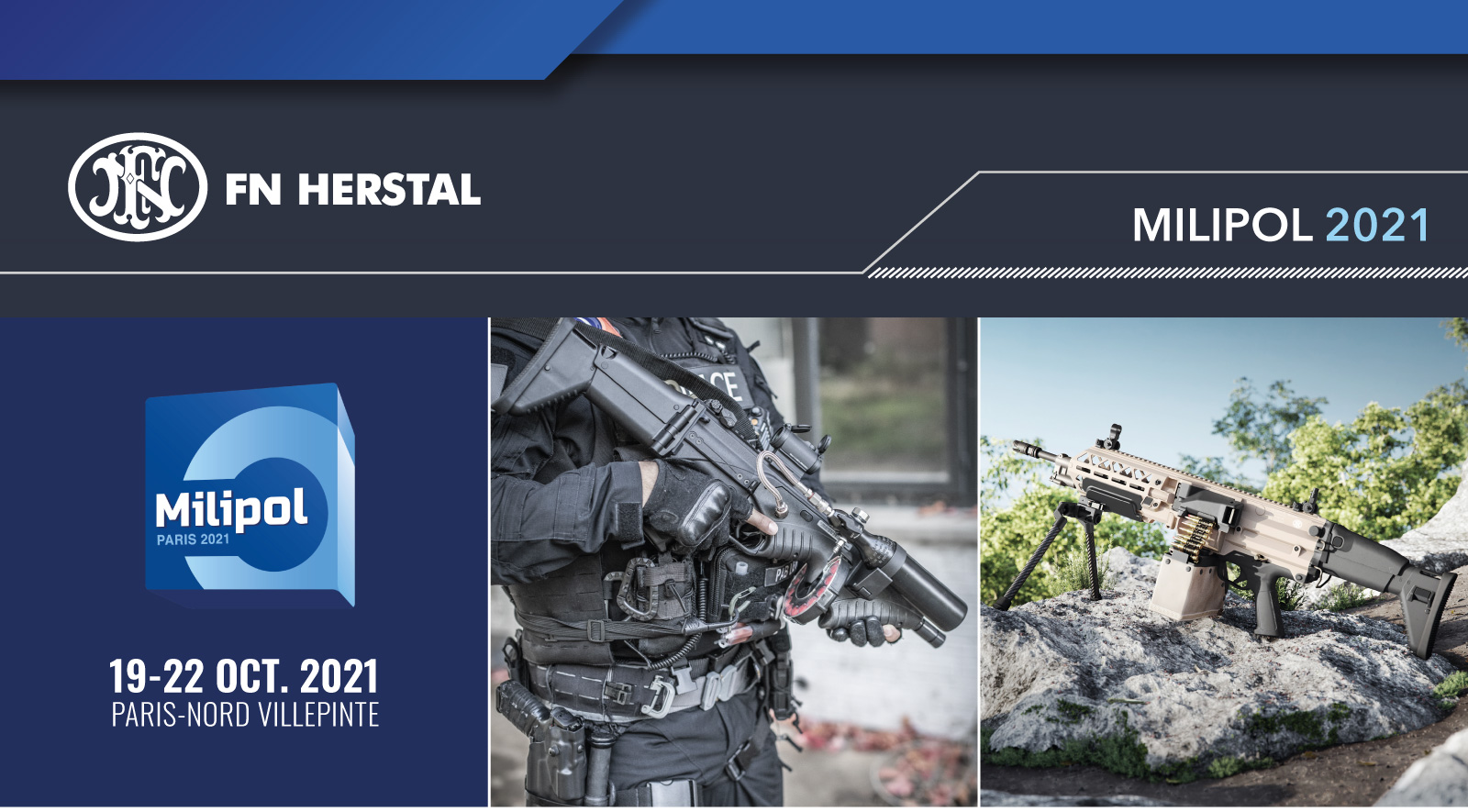 We will be attending the upcoming MILIPOL PARIS exhibition to be held from 19 to 22 October 2021 at the Parc des Expositions, Paris-Nord Villepinte in France.
This trade show will give us the opportunity to present our latest innovations dedicated to Defence and Security.
•
For Less Lethal capabilities the new FN 303® Tactical can temporarily neutralize an individual or a group of individuals at up to 30 meters, with maximum effectiveness and minimum risk. The FN303® Tactical is distinguished by being extremely modular and compact, making it perfectly suited for short range interventions, confined spaces and being carried in vehicles.

•
The new FN EVOLYS™ ultralight machine gun, with unique patented features such as the lateral feed mechanism, combines the firepower and endurance of a true machine gun with the ergonomics and balance of a rifle. Unveiled in May of this year, this new weapon has generated considerable interest from armed forces and special intervention units in Europe and worldwide.

•
The FN ELITY® weapon mounted ballistic calculator gives marksmen, snipers, and spotters access to an all-in-one compact aiming aid that includes: a laser range finder, a ballistic solver, environmental sensors, visible and infrared laser pointers, and an infrared illuminator. At the cutting edge of technology, the FN Elity® perfectly meets present and future requirements for long range shooters.

On top of these latest product innovations, we will also give a preview of our FN Smart ProtectoR™-306 concept, a wearable, compact and totally innovative solution designed for a fully safe and proportional reaction to a threat at close and very close range from unarmed individuals.
Come and see us at the show, we will give you a detailed presentation of our best solutions for your Defence and Security needs.
FN Herstal, Belgian pavilion, hall 5, booth J042

FN HERSTAL, S.A.
Headquarters
and International Markets
Voie de Liège 33
B-4040 Herstal, Belgium
T : +32 4 240 81 11
F : +32 4 240 88 99
M : info@fnherstal.com
www.fnherstal.com