Brands AR-15 AR-308 AK-47 Scopes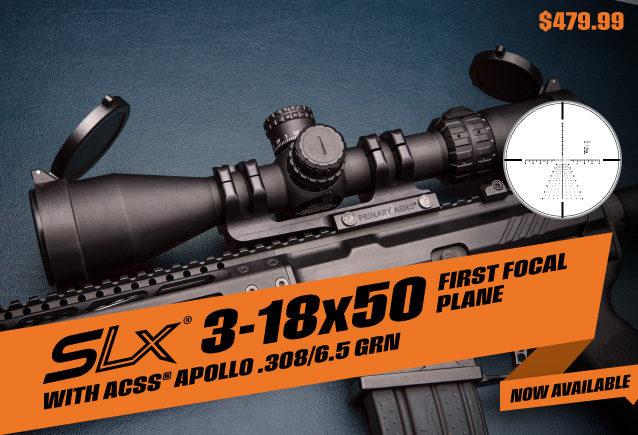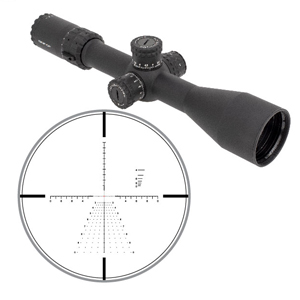 Primary Arms Optics is proud to announce the release of a new reticle option for long-range precision: ACSS® Apollo® .308/6.5GRN Reticle.
Optimized for .308 Winchester and 6.5 Grendel, the ACSS Apollo .308/6.5GRN Reticle features built-in target ranging, range-adjusted wind holds, and an intuitive BDC system with instant firing solutions out to 1,000 yards.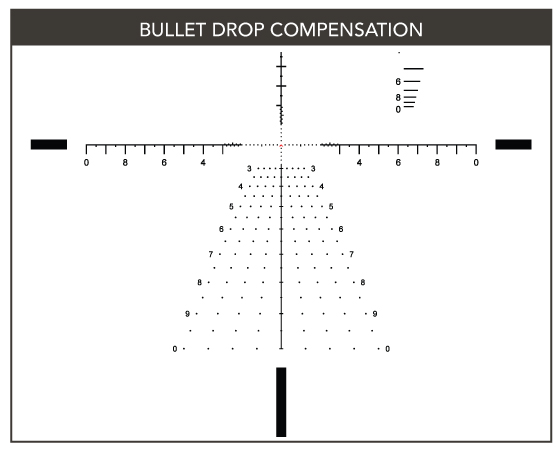 ACSS Apollo's BDC system includes 50-yard increments, making it one of the most precise BDC systems available. For each increment, the Apollo includes wind holds for 5, 10, 15, and 20 mph crosswinds.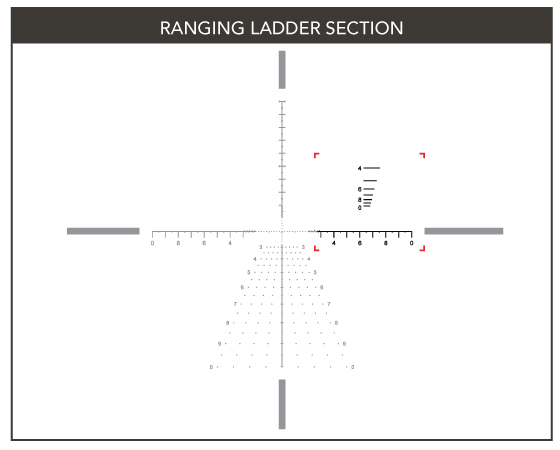 The ACSS Apollo includes a built-in ranging ladder, making it easy to estimate a target's distance by its height or width. The ranging ladder matches targets at 5'10" in height or 18" across.
Like other ACSS reticles, the ACSS Apollo .308/6.5GRN features an infinitely precise center chevron. When using turret adjustments, this center aiming point will give you a definitive aiming point without obstructing the target.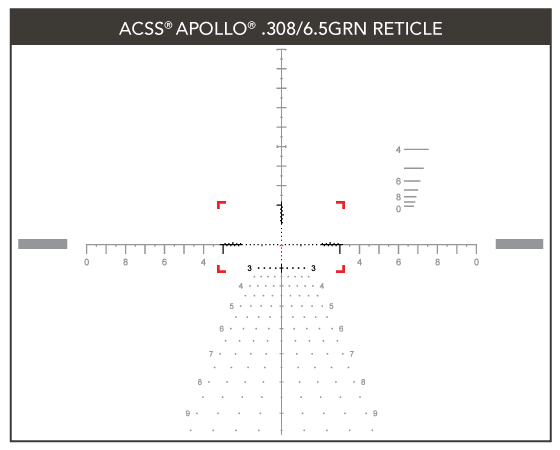 The ACSS Apollo .308/6.5GRN Reticle is first available with the SLx® 3-18x50mm FFP Rifle Scope. This rifle scope is part of our SLx line, which built our reputation for innovation, reliability and value. All SLx optics undergo rigorous field-testing during development to best serve you in any environment.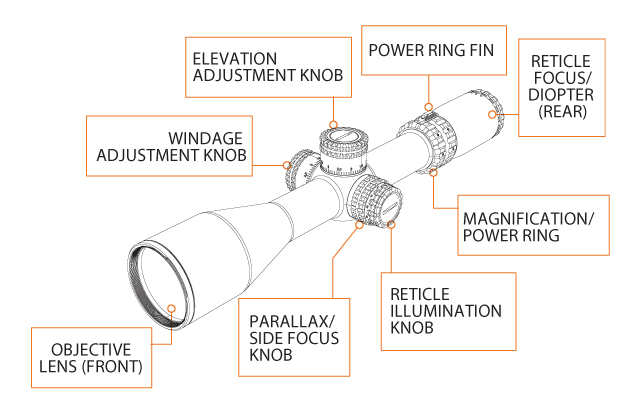 · 3-18x magnification
· 50mm objective lens
· 3.5″ – 3.9″ eye relief
· Weighs 25.4oz
· Field tested, proven design
· 50 MOA (14.54 MIL)
W/E adjustments
· Backed by Primary Arms
lifetime warranty
· First focal plane ACSS Apollo
.308/6.5 GRN reticle
$479.99
Primary Arms
3219 South Sam Houston Pkwy East, Ste 100
Houston, TX 77047