Use code 10OFFBRC-D21 at Magpul.com to receive $10 off plus FREE SHIPPING on orders of $100 or more.
For use only at Magpul.com, enter code in your cart, code expires 12/15/21.
For those instances where every small calibration matters, the Magpul PRS® GEN3 Precision-Adjustable Stock cuts no corners to offer a feature-rich precision shooting experience for AR15/M16 and AR10/SR25 platforms. Intended for semi-automatic sniper or varmint type rifles, it features tool-less adjustments that make it easy to get into that perfect position for long range shots. Including tool-less height comb height and length of pull adjustment, a cant/height-adjustable rubber butt-pad, rotation-limiting QD sling swivel cups, and M-LOK® slots on the bottom for rear monopod mounting, the PRS GEN3 is perfect for every shooter.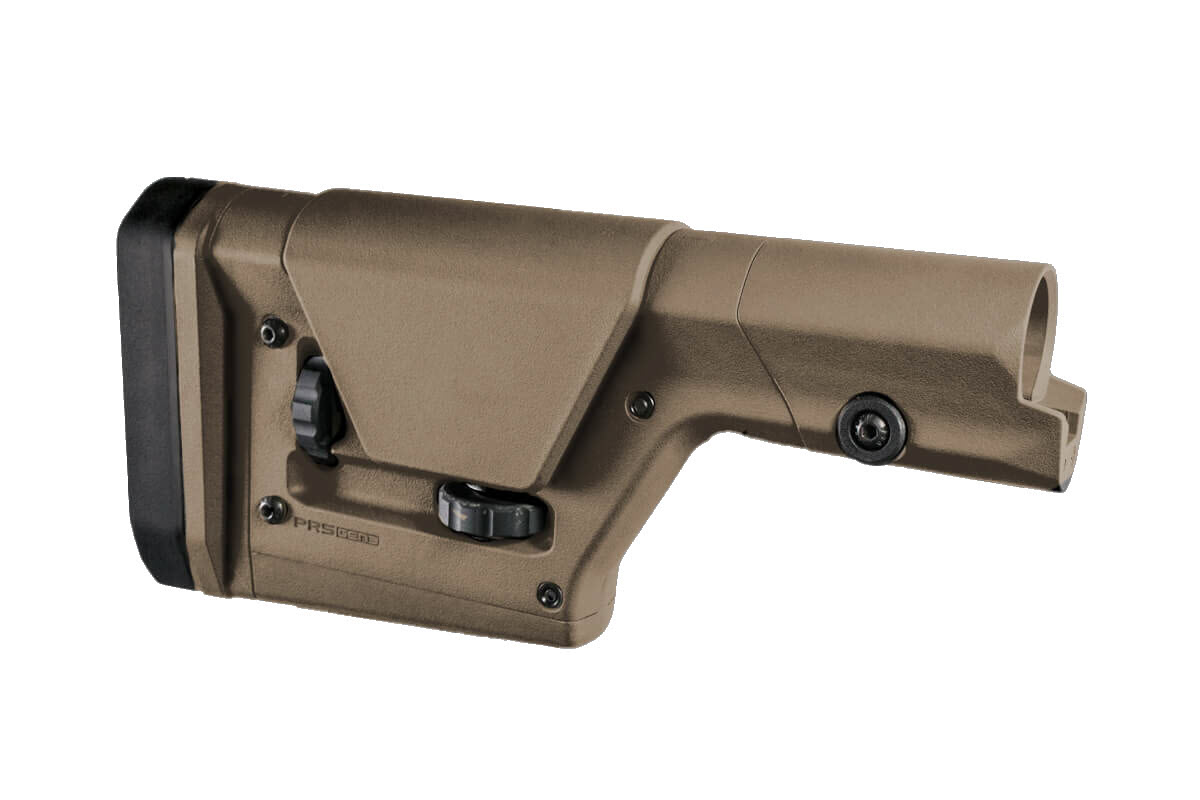 While you're over at Magpul.com be sure to get signed up for all the latest news from Magpul. You'll be the first to know about new content, promotions, products, what's in stock, and get FREE SHIPPING on your first order.
MMA Signatures · 1240 Sam Houston · Ft Worth, TX 75781 · USA