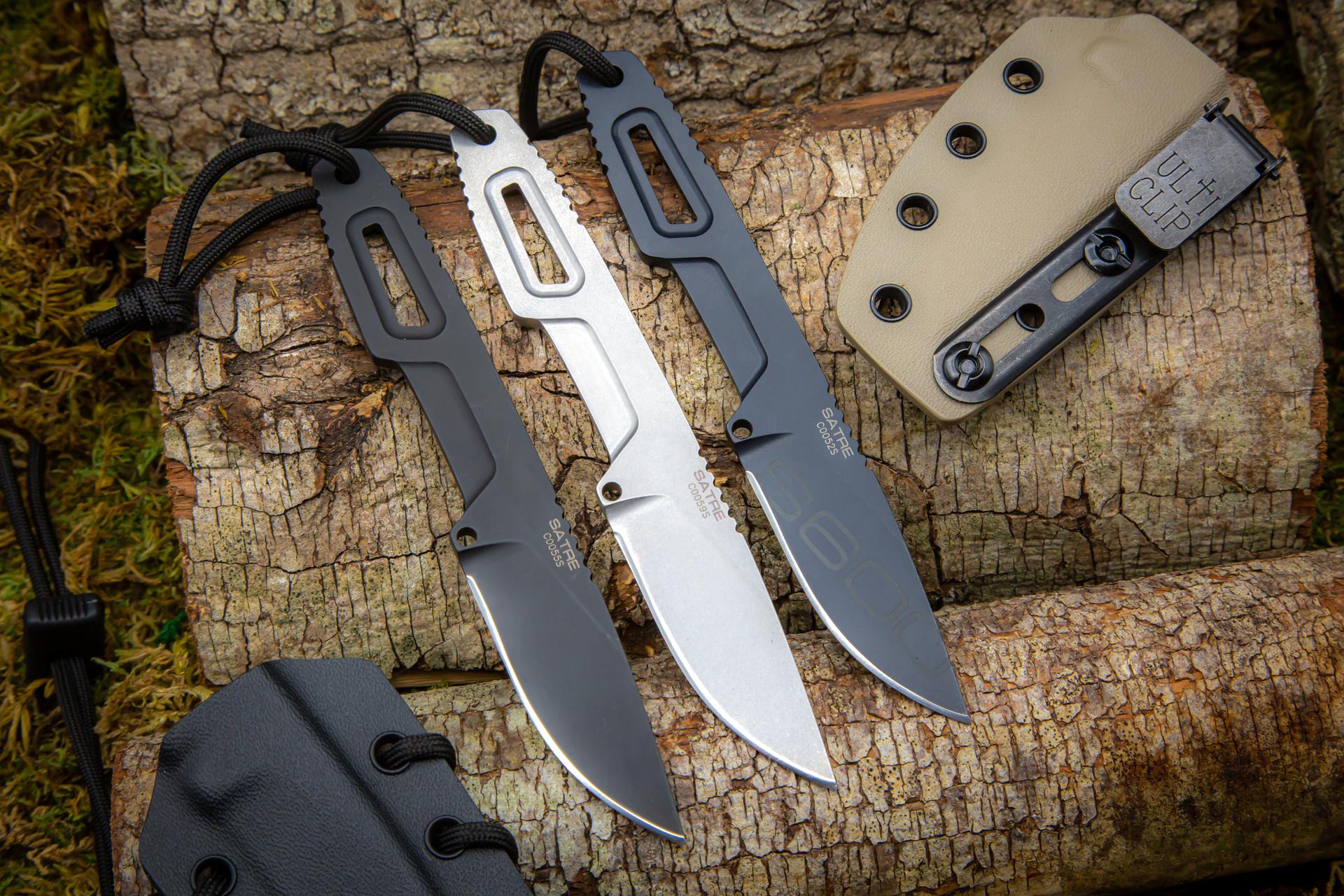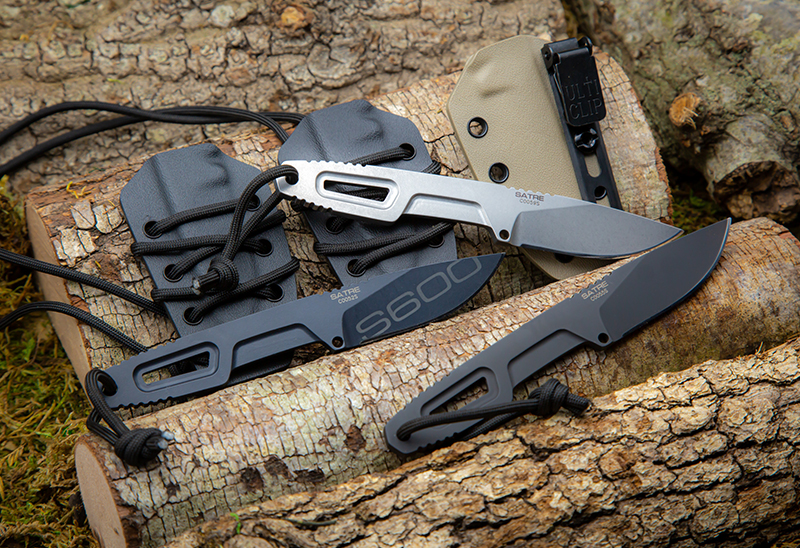 SATRE S600 BLACK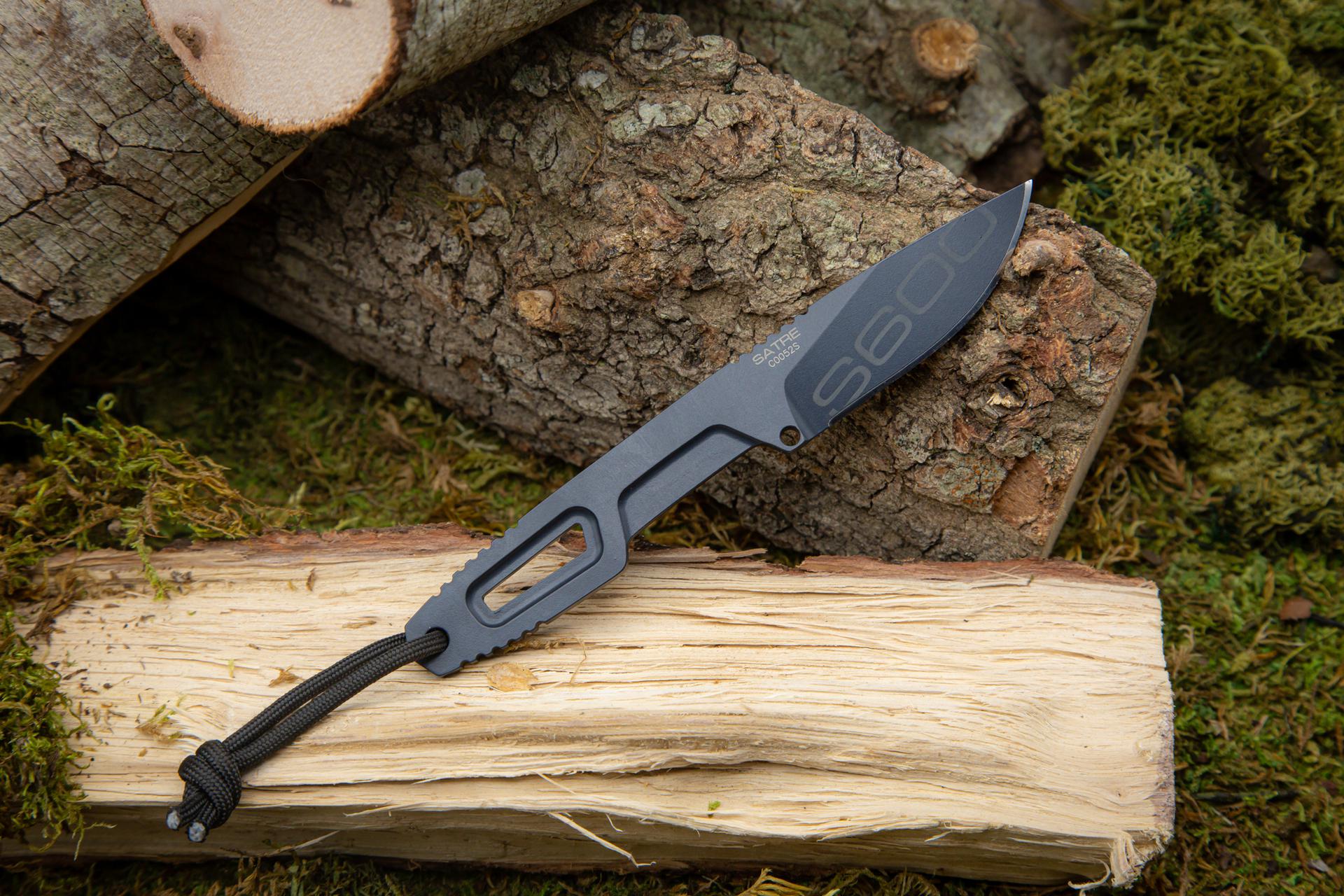 SATRE STONE WASHED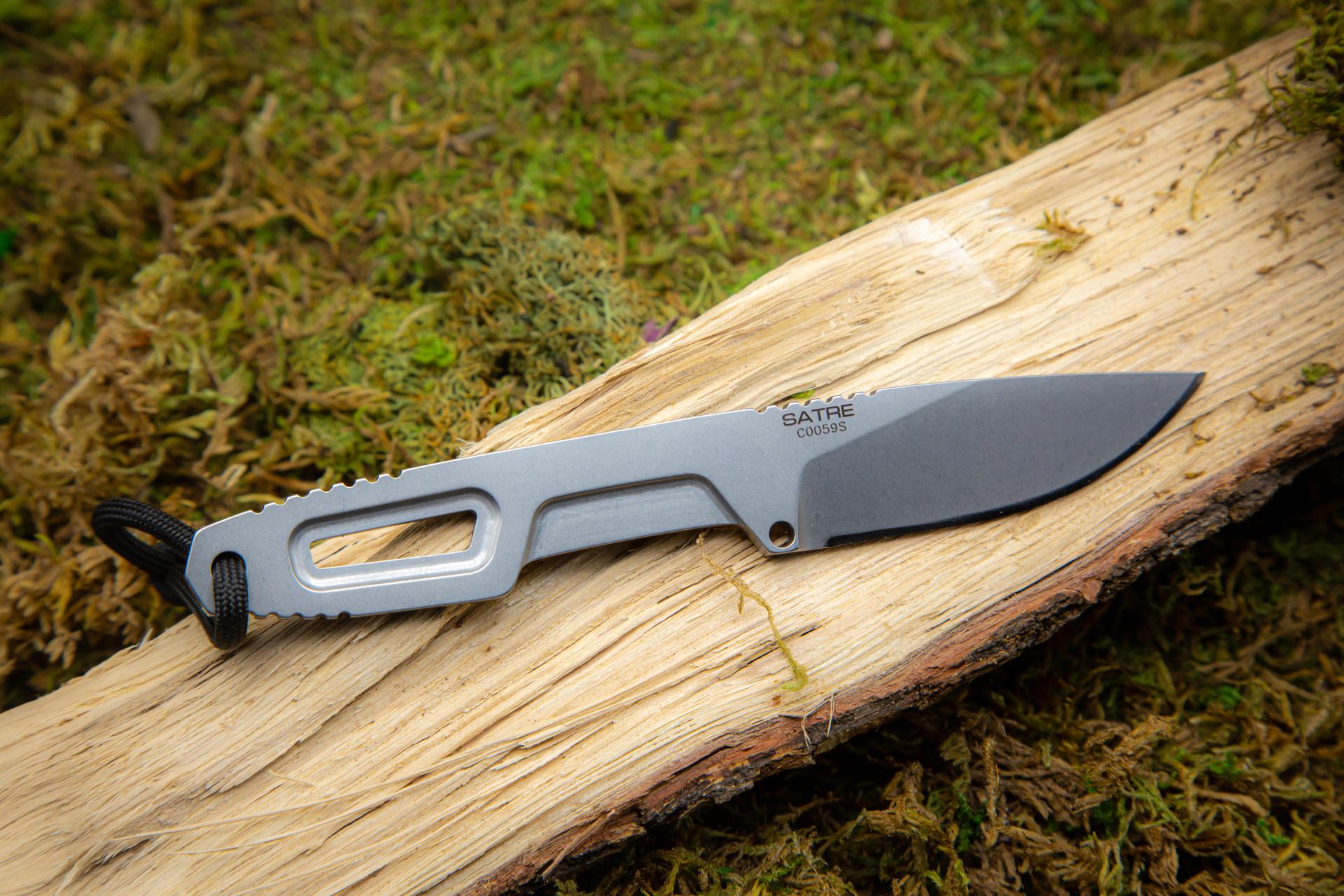 SATRE BLACK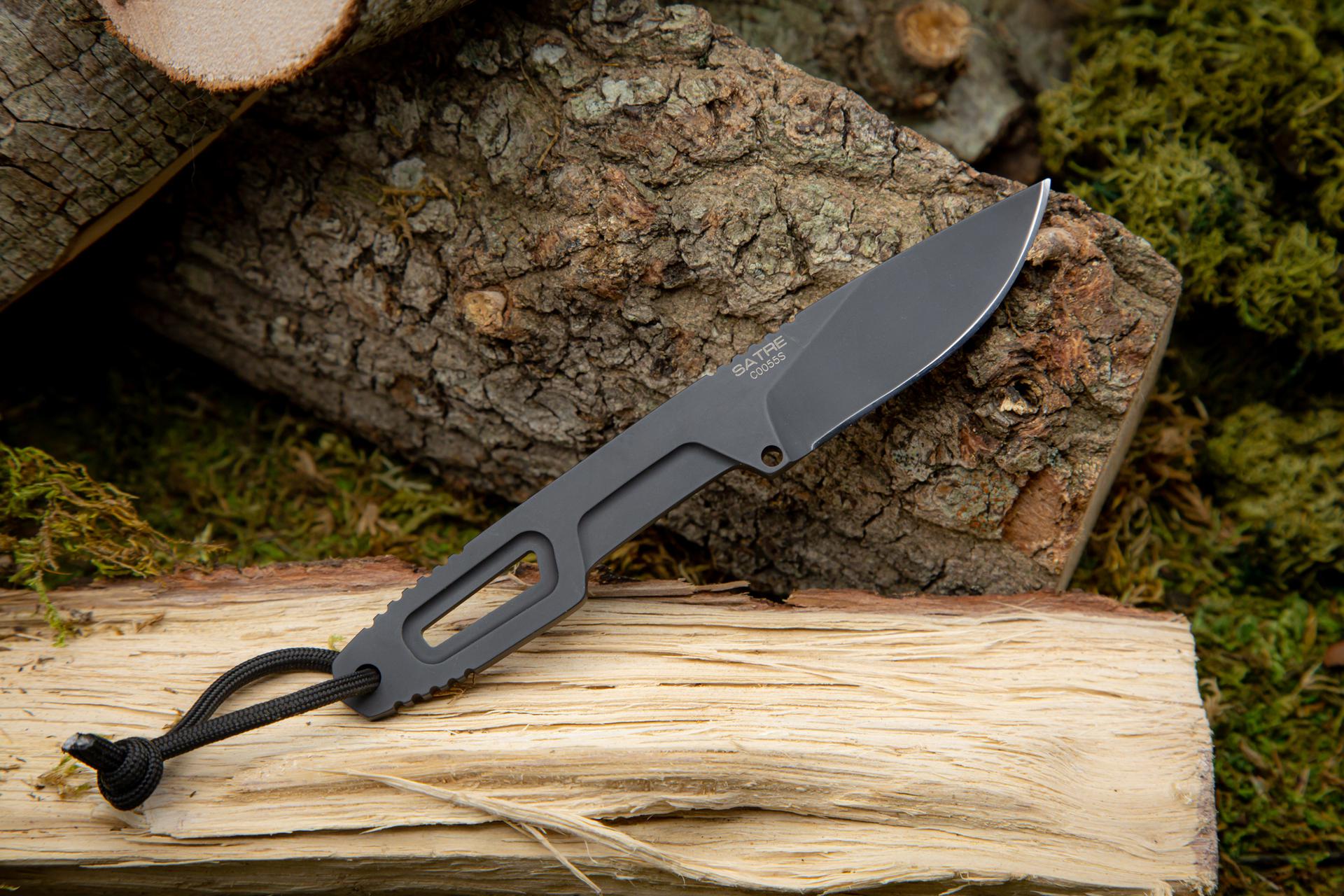 Satre is a pocket-sized, light and extremely resistant fixed blade knife. Given its characteristics, it can be employed in a large variety of activities and fields, including survival and bushcraft, or it can be part of an EDC kit (Every Day Carry).
It was designed in collaboration with Daniele Dal Canto, a Master Advanced F.I.S.S.S. instructor (Italian Federation of Sport and Experimental Survival).
It can be worn as a neck knife thanks to its Paracord 550 lanyard. This way, it is possible to keep it vertical with the handle facing down.
The pre-shaped Kydex sheath has eyelets, allowing to apply both lanyard and accessory holder.
The ULTICLIP carry solution will be available from January 2022 (only on extremaratio.com). This allows to clip the sheath together with not only belts, but also pockets, trousers, jackets, shirts and t-shirts.
ULTICLIP gives the possibility to position the knife both vertically and horizontally and allows a more accessible use for left and right handed.
The full-tang skeletonized structure allows the customization of the knife by using the Paracord as an handle cover.
Satre is available in three versions with two different kinds of steel:
The Black and Stone Washed versions are made with heat-treated Böhler N690 steel at 58 HRC. This material was chosen for its resistance to oxidation, for the durability of its edge and especially for its reliability, which has been proven over the years.
The Black S600 is made with Böhler S600 steel instead.
This steel is used for the manufacturing of metalwork and stamp creation tools.
It has excellent qualities in terms of hardness, wear resistance and toughness thanks to the presence of molybdenum, tungsten and a significant add of vanadium to its chemical composition.
The presence of cobalt stimulates the growth of small uniformly-distributed carbides, which enhance wear resistance.
The Satre S600 is thermally and cryogenically treated in order to obtain an exceptional hardness of 64 HRC.
This also makes it very resistant to wear and gives the edge a lasting sharpening.
The Böhler S600 has 4.5% of chrome, which makes it stainless.
For this reason, Extrema Ratio has chosen the new EXP DARK finishing.
For its extreme hardness and resistance to wear and abrasion this steel is not easy to sharp.
We suggest using our Double Grain Sharpener to be able to keep the edge of your Satre extremely sharp at any time.
TECHNICAL SPECIFICATIONS:
Type: Fixed blade
Use: Survival, Bushcraft
Weight (g):: 78
Weight (oz): 2,75
Blade Lenght (mm): 70 mm
Blade Lenght (in): 2,75
Overall Lenght (mm): 163
Overall Lenght (in): 6,42
Blade Thickness (mm): 5
Blade Thickness (in): 0,19
Main Grid: Flat
Satre Black blade specifications:
– Satre Black Blade Material: Böhler N690 (58HRC) Steel
– Satre Black Blade Finishing: MIL-C-13924 Burnishing
– Satre Black Handle Material: Böhler N690 (58HRC) Steel
Satre Stone Washed blade specifications
– Satre Stone Washed Blade Material: Böhler N690 (58HRC) Steel
– Satre Stone Washed Blade Finishing: Stone Washed
– Satre Stone Washed Handle Material: Böhler N690 (58HRC) Steel
Satre S600 Black blade specifications
– Satre S600 Black Blade Material: Böhler S600 (64HRC) Steel
– Satre S600 Black Blade Finishing: EXP Dark
– Satre S600 Black Handle Material: Böhler S600 (64HRC) Steel