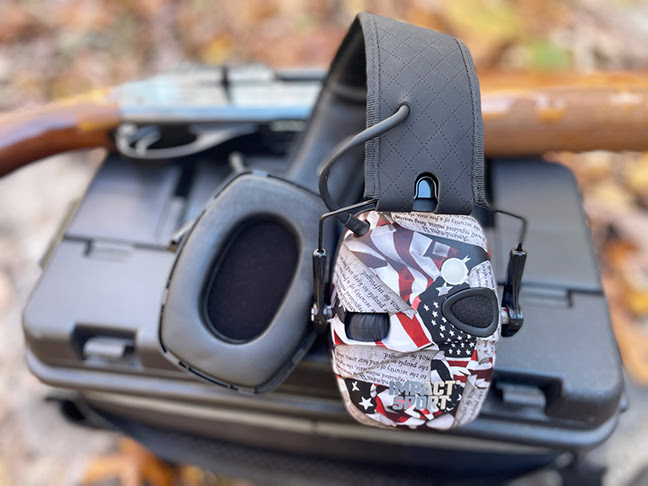 All-New Howard Leight Hearing Protection Options Available NowExpanded Impact Sport electronic hearing protection lineup designed to meet the needs of a wider range of shooting sports enthusiasts

CANTON, MA (January 19, 2022) – If the COVID-19 pandemic has had a silver lining, it's been the expansion our shooting sports industry has enjoyed in terms of new and reactivated participants. Much of this growth is attributed to women and families, and Howard LeightTM – makers of innovative and trusted hearing- and eye-protection products for shooting sports enthusiasts for over 40 years – has responded with an aggressive offering of diverse, new hearing-protection products that deliver more choices to an even wider range of hunting and shooting sports participants.New options, colors, and sizes – all embodying trusted Howard Leight ImpactTM Sport performance and dependability – define Howard Leight's significant new product introductions for 2022. Two exciting new Impact Sport In-Ear electronic hearing protectors, seven new Impact Sport Bluetooth® electronic muffs, and an all-new Youth/Adult Small size in Impact Sport Bluetooth and Impact Sport Classic models are available to consumers and dealers now, giving hunting and shooting sports participants more options for quality, long-lasting hearing protection that fits, performs, and looks better than ever.Existing Howard Leight Shooting Sports Dealers and Retailers are encouraged to contact their Howard Leight Sales Representative for assistance with orders. New dealer inquires click here.

ABOUT HONEYWELL HOWARD LEIGHT – Honeywell Safety Products empower individuals and families across the globe to enjoy more and worry less. Our high-quality hearing and eye protection help people to more safely enjoy the events and activities they love. Our broad selection of comfortable and stylish protective eyewear delivers safety without compromise, many of which meet ANSI high-impact standards and offer UVA/UVB protection. Building on over 30 years of innovation, we're continually developing new designs, materials and technologies to enhance comfort and protection for industry trade professionals, recreational and competitive shooters, DIY homeowners, and all fans of live music and sporting events. Whatever your passion, trust Howard Leight to block out the noise so you can listen to what's important, while staying safely focused on the big moments that matter. Learn more at howardleightshootingsports.com.