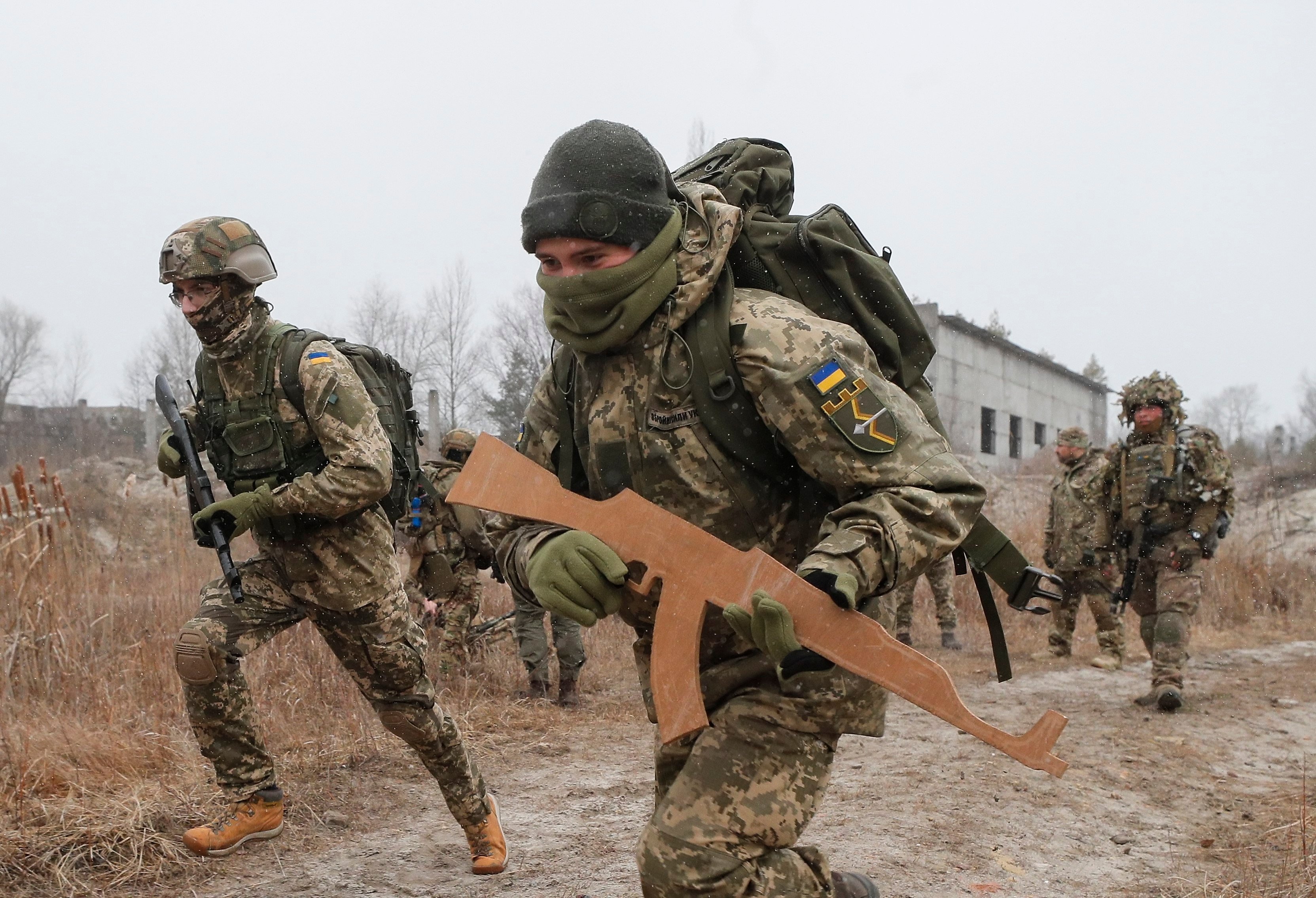 This new year can go to hell in a handbasket as far as I'm concerned, it's brought us the highest rate of inflation in years, unrest and division fueled by COVID policy and global unrest. The Ukrainians are suffering terribly at the hands of a Russian Nationalist by the name of Vladimir Putin. What I'm going to say next may be inaccurately interpreted as a pro Russian position, which would be a flawed assessment, but it needs to be said.
Problem solving requires that you ruthlessly analyze the causations, you must ask why this is happening, setting aside the motivations for who's fault is it, or evading fault. Over the years, the United States and Western European nations have pursued a strategy of restraining Russia through a continues expansion of NATO. That strategy, and a desire to expand communism, resulted in Russian intervention in South and Central America to include Cuba, the Middle East, and Central Africa.
Vladimir Putin understands that a NATO Ukraine and Finland represent a significant threat to Russian national security. A NATO Finland places the Russian Severomorsk naval base in the Murmansk Oblast region in danger. Severomorsk is the headquarters for the Russian Northern Fleet. Until recently, Russia had only two naval bases, one is Severomorsk, and the other is Vladivostok, and maintaining access to the Black Sea was a significant catalyst for the Crimea annexation.
A Ukrainian NATO presents a potential risk to Russian oil and gas exports flowing through pipelines in the Ukraine, and potentially losing that access would be a major impact to the Russian economy. So, from Putin's position, NATO expansion is a major risk to his regime and Russian national security.
No one is justifying Putin's decision to attack the Ukraine, but the reality remains that Russia has been opposing NATO expansion for years to no avail, and the possibility of the Ukraine becoming a NATO member was the line in the sand for Vladimir Putin. In working through this problem, it's important to keep in mind that Russia is a major nuclear power, and it would be a colossal error in judgement to create a Russia with nothing to lose. Only Vladimir Putin knows what his objectives are, but I would be willing to bet he's looking to establish a Belarus like nation state in Ukraine.
If all this makes you nervous, don't run out and pay $150 per hour to a jackass who studied psychology so they could understand themselves. Instead, get together with your friends, coworkers or family and have a good shoot the shit.
A shoot the shit is a social interaction during which any topic can be discussed, participants don't need to know anything about the subject, they're free to make any unsupported comment, use uncensored profanity, insult anyone they wish or change the subject. So, let's shoot the shit.
Let's have a candid discussion about Erectile Dysfunction (ED). ED is the inability to get or maintain an erection adequate for sex. There are many different causes, but ED occurs when there is too little blood flow into the penis and too much blood flow out, partially due to an enzyme called PDE5.
Lately we've seen several T.V. ads promoting generic Viagra formulations that allegedly give you an erection that a cat can't scratch and a squirl can't climb. Some ads suggest that a meaningful conversation with your sex partner about your ED will be a loving and rewarding experience; however, you may come home early one day to find him or her getting serviced by the neighbor. If that happens, don't do something you'll regret; instead, dig into your wallet and give your neighbor a $20 bill suggesting that he find a better piece of ass. Readers, the problem with these medications is their potential for serious side effects. There's been numerous cases of extended duration erections that your sex partner may not survive. Why run that risk, there are better solutions for her and you…
Phoenix
Have a great weekend, keep sweat pumps in low speed and do schedule your own shoot the shit.