FREE STANDARD GROUND SHIPPING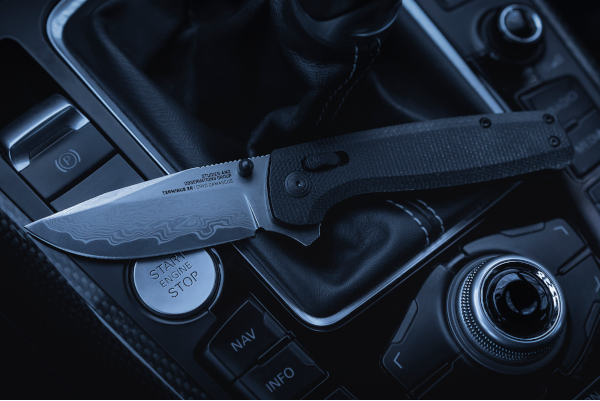 WELCOME TO THE CLUB
NEW – ​Terminus XR DAMASCUS
Our best selling Terminus XR is now available with a beautiful Damascus steel blade. Featuring SOG's super-strong XR lock, this sleek and understated daily carry folder is built with some of the best materials available including a carbon fiber and G10 composite handle. The Terminus XR Damascus is sure to become one of SOG's top choices for daily carry.
​TERMINUS XR – DAMASCUS
THE GANG'S ALL HERE
Shop from the largest Terminus XR assortment we have offered to date. A complete range of steel qualities and handle materials all featuring the industry leading XR lock mechanism.
​TERMINUS XR LTE – COPPER

​TERMINUS XR LTE – WALNUT

​TERMINUS XR LTE – CARBON + GOLD
​TERMINUS XR LTE – CARBON + GRAPHITE
TERMINUS XR – S35VN
TERMINUS XR G10 – TAN
TERMINUS XR G10 – CRIMSON
TERMINUS XR G10 – BLACK
TERMINUS XR G10 – GREEN

Lifetime Warranty

Free Shipping
Mission Ready. Purpose Built

Engraving
Free shipping limited to the continental US
Limited to stock on hand
Online exclusive

Mission-centric solutions designed to enhance capability, no matter the situation. Drawn from studying user insights, our systems confidently embrace adversity, turn obstacles into opportunities and push us in our relentless pursuit of greater potential.
SOG Knives and Tools
5250 Frye Rd Irving, TX 75061