Optics Ready Stealth Series Expands!
‌ ‌ ‌ ‌ ‌ ‌
‌
There is so much to talk about with our new offerings in the Optics Ready Stealth Series! In this email we'll focus on what's new for Sig Sauer pistols.
NEW UPGRADES
On all our new ORS sights, our serrations are finer to keep from accumulating dust, fuzzies and whatever else gets stuck in there when you carry your gun daily. The finer serrations also produce less glare and cast less shadow when a hand-held light is used.
We also have added more bevels to the edges of our sight bodies to ensure we don't chew up your favorite t-shirt (which is definitely our Night Fision one).
NEW OPTIONS: P-SERIES PISTOLS
STANDARD SIG DOVETAIL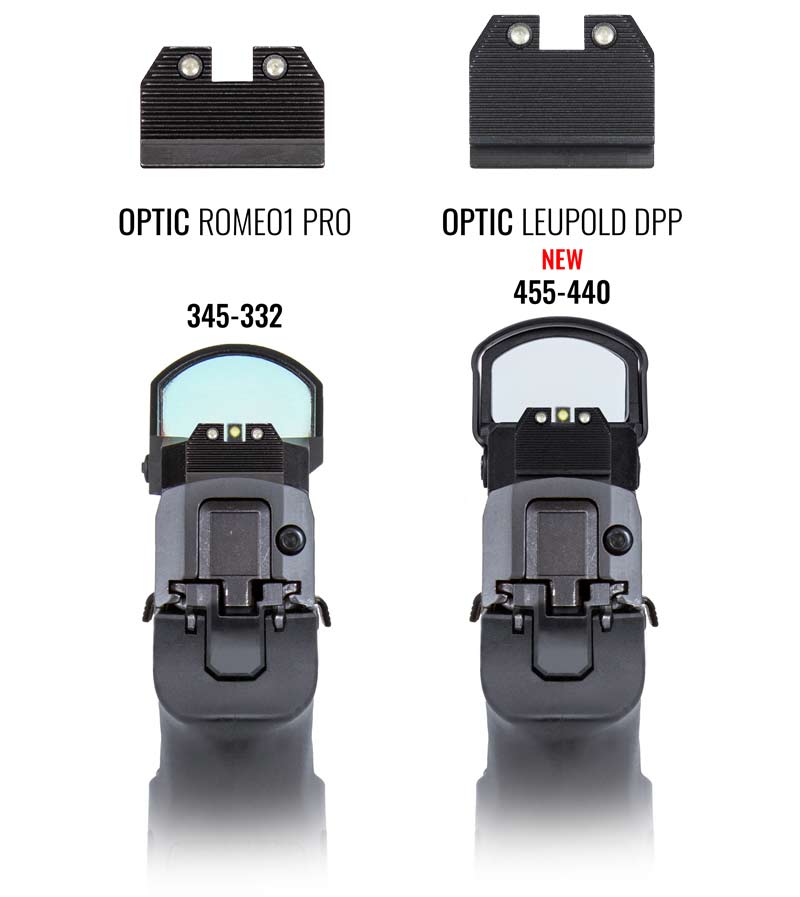 It's our job to ensure you get the highest quality product we can offer, and with all the incredible options for optics out there, with just one blade height, we just weren't doing that. The new blade height has been designed to give you more options to achieve that lower 1/3 co-witness with a larger variety of optics and plates.
WANT EVEN MORE DETAIL?
Check out our blog post where we dig into the details on what these new blade heights can now offer you!
QUESTIONS?
2015 Bailey St., Dearborn, MI 48124
We believe there's always a brighter way.
At Night Fision, we engineer and manufacture the brightest gun sights in the world.
Our sister company, Cammenga, is the official manufacturer of the United States Army's Tritium Lensatic Compass, so we're able to leverage more than 25 years of tritium insertion expertise in designing our products. Simply put: we know tritium, and we know how to engineer the highest quality gun sights in the industry. (And offer them at lower prices than leading competitors.)