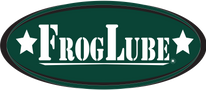 Come see FrogLube in Houston for NRAAM 2022
After a few years, we are finally able to dust off the booth and head down to Houston for NRA Annual Meetings & Exhibits 2022!
Stop by FrogLube booth 2846 to meet the crew and snag a great deal on a selection of our most popular items and a few exclusive ones!
See you there!
Not attending? Subscribe to our Proshop email list below to be notified when the sale drops!
Product Spotlight

251 Southwest Wilshire Boulevard, Burleson, TX, USA
(855) 376-4582