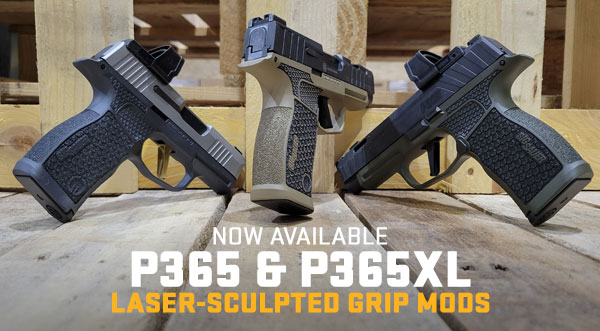 New Laser-Sculpted Grip Mods from Grayguns for the P365 and P365XL Now Available in the P365 FCU Studio
These laser-sculpted grip modules from Grayguns use an etched grayscale pattern that is 50 percent deeper than the standard grip module for enhanced purchase while retaining smoothness to prevent snag.
Grip modules are available in multiple color options for standard P365X and P365XL pistols.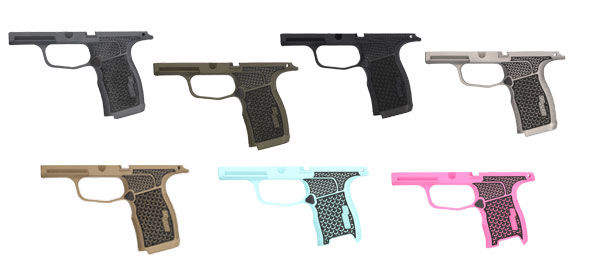 Visit the P365 FCU Studio to start building your custom P365 or P365XL with these Grayguns grip modules.