Eurosatory 2022: Innovative Robotic Solutions for Special Operations
Moshav Beit Nehemya, 12 June 2022: General Robotics is introducing at Eurosatory (Hall 5A D468) the latest versions of robotics systems developed by the company and used by special operations and counter-terror operators worldwide. On display are the third generation DOGO MKIII assault robot, a new lightweight reconnaissance robot – the CHAMELEON, and the latest version of the PITBULL lightweight remote-controlled weapon station (RCWS) enhanced with advanced Smart-AI capabilities.
DOGO MK III: DOGO has become a famous weaponized robot, operational by numerous special forces and SWAT units in high-risk situations. The latest version – DOGO MKIII, has improved capabilities with sharper cameras, automatic target tracking, and faster Point & Shoot™ capability. It is designed to accommodate additional weapons, including Glock 19 and 26; General Robotics backs the DOGO with the 'Anti-Terror Warranty™,' providing repair or replacement for DOGO units lost in combat.
CHAMELEON: The new four-wheeled miniature reconnaissance robot has a built-in panoramic vision and integral MESH network enabling indoor multi-robot operation. Its unique wheels enable it to climb on vertical metallic surfaces such as doors, poles, ship hulls, pipes, or gutters.
PITBULL Smart-AI: At Eurosatory, General Robotics also displays the latest Smart-AI PITBULL (RCWS). The new Smart-AI capability contributes to the PITBULL's self-awareness functions that optimize it for robotic systems applications. RCWS can also be configured for counter-drone system (C-UAS) missions, equipped with soft and hard-kill measures.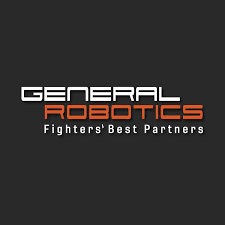 About General Robotics: Engaged in the development and manufacturing of Light & Smart RCWS systems, General Robotics' systems are designed to meet the operational needs of Armies, Navies, Air-Force, and Special Operation forces. We deliver high-end systems with simple operating interfaces to increase the survivability of all operational units. Our motto is "Extreme Capabilities, Simple Operation™."
For more details, please contact Shahar Gal sg@glrobotics.com, +972-54-6644100