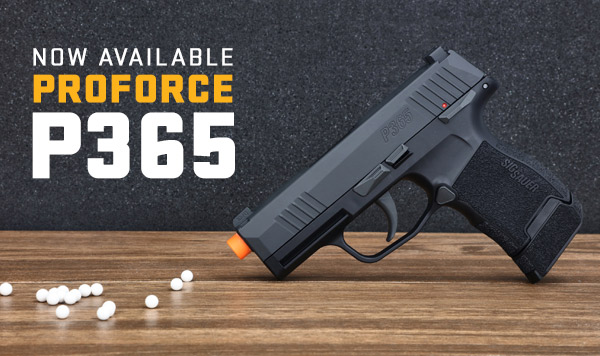 Improve Your Training with the Airsoft Version of the P365
The Proforce P365 airsoft pistol is the economic and authentic answer to training more often, more effectively, and more affordably. Unlike traditional training weapons, airsoft guns fire a very economical 6mm polymer BB, allowing flexibility in both the budget and training environment. Perfected for muscle memory exercises, shooting drills, and tactical training.
VIDEO: Proforce P365 Product Features
SIG SAUER Product Manager Stephanie Kee discusses the features and benefits of the new Proforce P365 airsoft pistol.