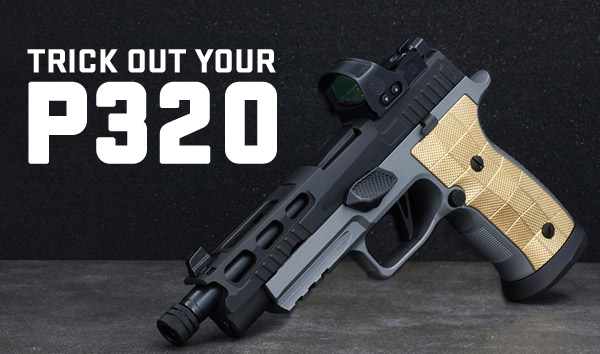 The Possibilities Are Endless with the P320 FCU Studio Now Featuring New AXG Grip Modules and Custom Panel Sets in Multiple Color Combinations
Install your P320 FCU (fire control unit) into our newly developed AXG (Alloy XSeries Grip) metal grip module to experience the unique blend of style and shootability of a classic metal frame pistol. Then, add grip panels of your choice to create your own personalized P320 AXG pistol.
Grip mods and panels are available in multiple color combinations.

BUILD IT IN THE P320 FCU STUDIO SHOP AXG GRIP MODS + PANELS
VIDEO: A Blank Slate Featuring Gypsy Walters
Join artist Gypsy Walters as he explores the roots of creativity and the importance of individuality and watch as he works with the FCU Studio to create a completely custom P320.