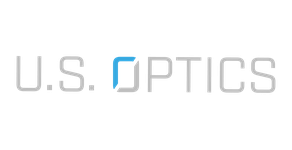 FDN-Series TS-Series Find A Dealer Become A Dealer
So, you need an optic…
A quality optic is an essential component of your precision rifle build. We understand that such an important purchase isn't made lightly, so we're here to tell you all about the must know features of our Top-Selling Foundation Series™ line of Optics.
Key Features:
Foundation Series™ (FDN) optics are offered in 4 different magnification ranges: FDN-FX10 Fixed 10X, FDN-10X 1.8-10X, FDN-17X 3.2-17X, and FDN-25X 5-25X.
Every FDN optic includes the following set of features:
– 34MM MAIN TUBE
– RAPID FOCUS EYEPIECE
– INTEGRATED PARALLAX AND ILLUMINATION CONTROLS
– ERGONOMIC ER3K ELEVATION KNOB W/ TRUE ZERO STOP
– CAPPED WINDAGE KNOB
– RAPID ADJUSTABLE 180° MAGNIFICATION THROW 30MM MAIN TUBE
3 MUST KNOW features:
ER3K Elevation Knob
Since U.S. Optics began making scopes in 1991, one of the distinguishing factors of our scopes has been the shooter-friendly elevation knob.
Developed by shooters, for shooters, the EREK elevation knob features a low profile turret, large number display, tactile clicks, and a metal-to-metal true zero stop.
The Foundation Series of scopes from U.S. Optics is the third iteration of the famous EREK system, now known as the ER3K. As the needs of shooters have increased, so has the quality of our product to match that demand.
Check out our video below on how to use the ER3K on the FDN-Series!
Reticle Selection
Some might argue that choosing your reticle is the most important choice to make when building out your dream optic. This is why we have the largest offering of unique reticles to select from. Whether you're looking for a simple, grid patterned or tree style reticle, we have up 11 different types to choose from.
Check out our reticle selection here!
Customization Options
Back in California, U.S. Optics was a full-house custom shop for optics. As production demands grew, we began to streamline the options available, but we've never forgotten where we came from.
Today, over thirty years later in North Carolina, we're proud to offer the most highly customizable scope available to the market.
Cerakote patterns, custom BDC knob, and three different reticle illumination colors, on top of our large reticle selection, make every U.S. Optics FDN Series unique and special. These features combined with our famous glass clarity and ER3K elevation knob create a shooting experience that is simply unmatched.
FDN FX10
$1,999.00
FDN 10X
$2,499.00
FDN 17X
$2,899.00
FDN 25X
$3,449.00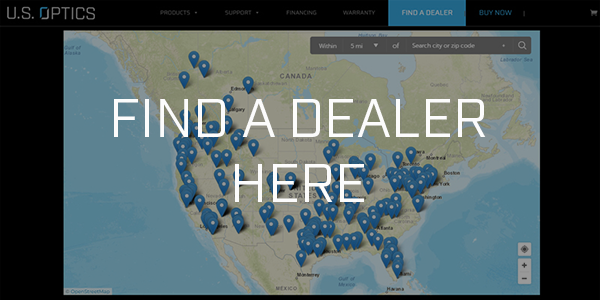 Learn More About the Foundation Series Line
U.S. Optics 100 Beiersdorf Drive Connelly Springs, NC 28612