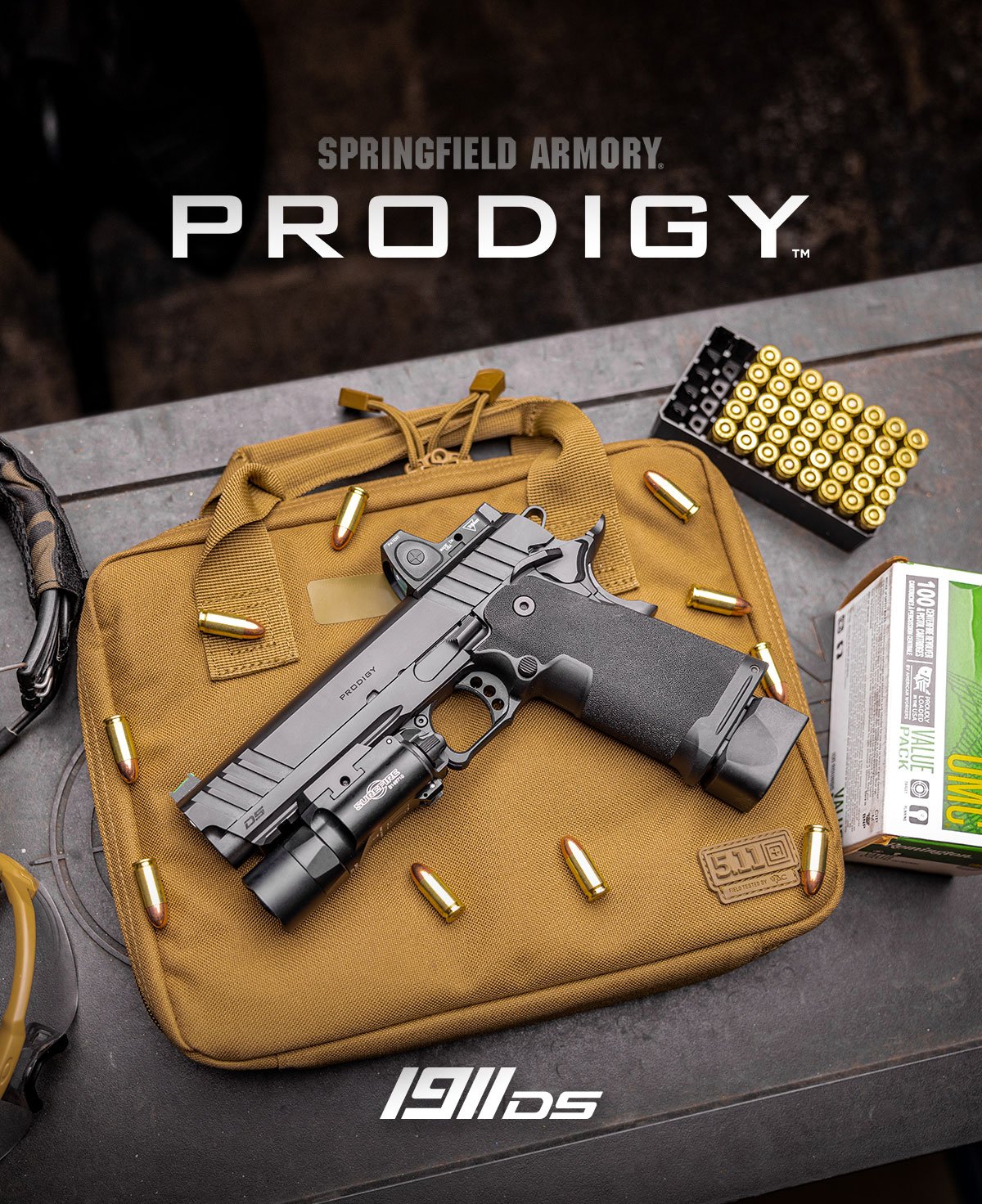 The Prodigy from Springfield Armory takes the proven 1911 platform and enhances it with double-stack capacity and a performance-driven feature set. Reconfigured around a double-stack magazine, the Prodigy's polymer grip module mounts to its forged steel frame offering capacities of 17+1 and 20+1. Optics ready with an ambidextrous safety and picatinny rail the Prodigy combines the most beloved characteristics of the 1911 with modern capacity for unrivaled performance.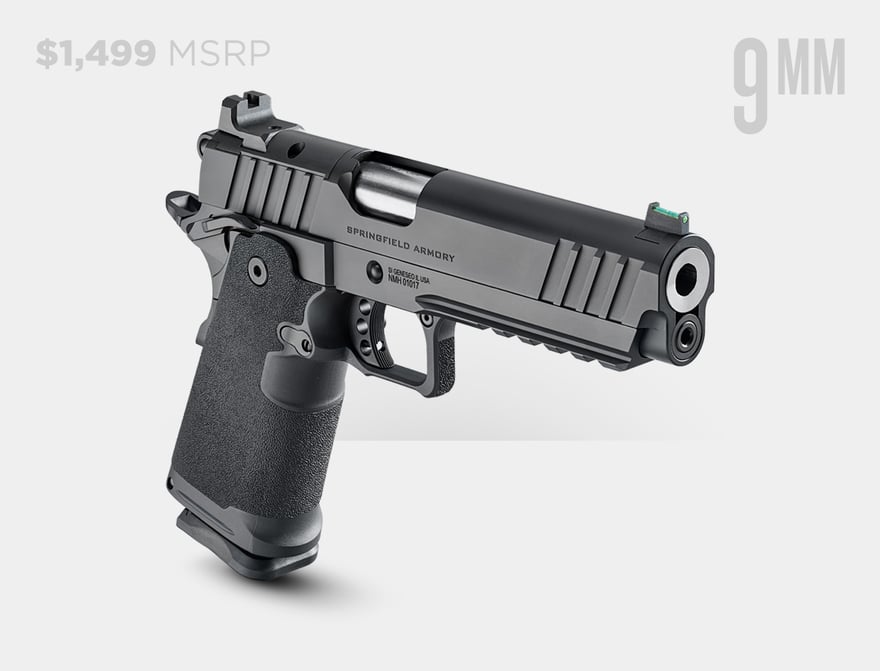 1911 DS Prodigy™ AOS
MFG# PH9119AOS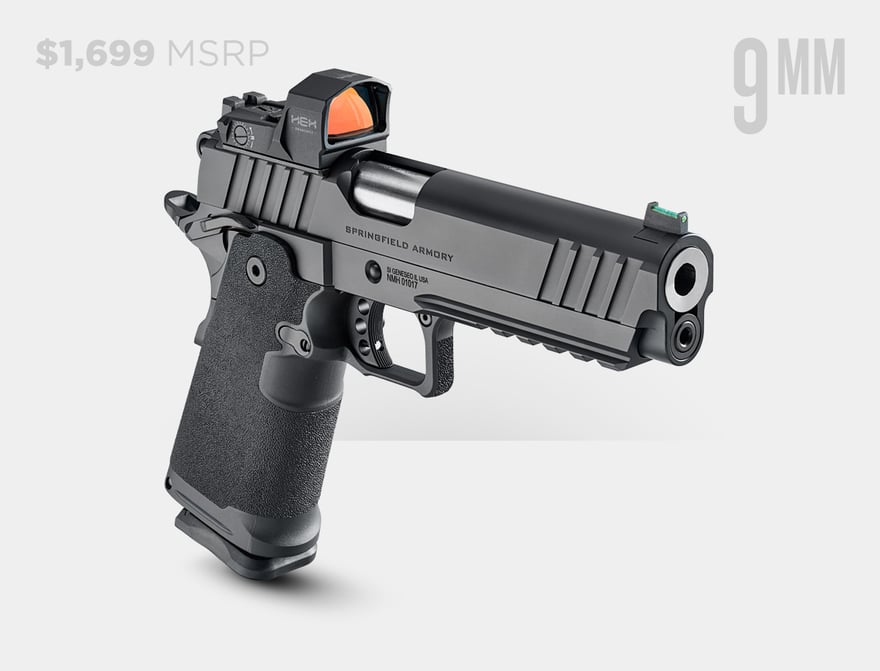 1911 DS Prodigy™ AOS w/ HEX Dragonfly
MFG# PH9119AOSD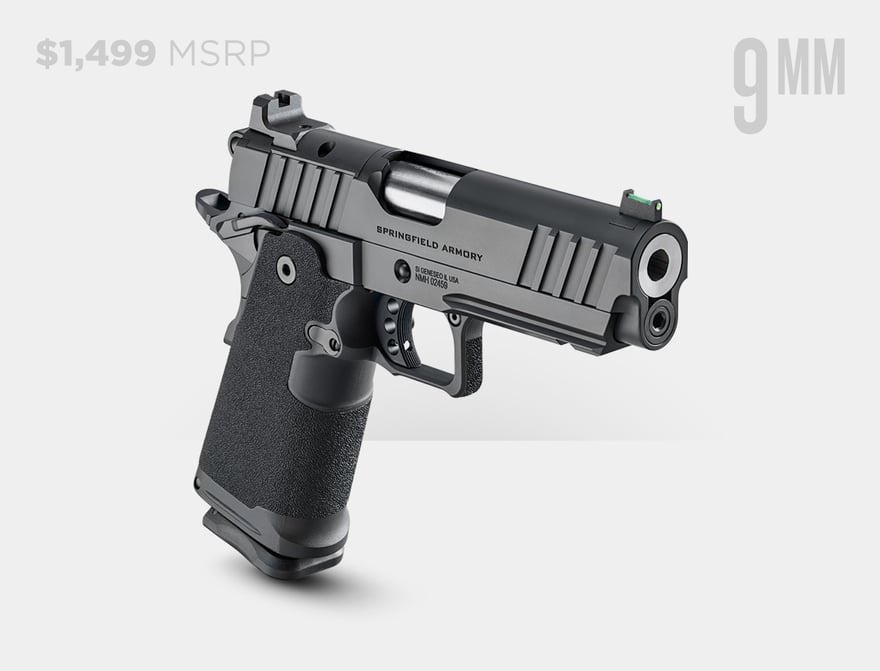 1911 DS Prodigy™ 4.25″ AOS
MFG# PH9117AOS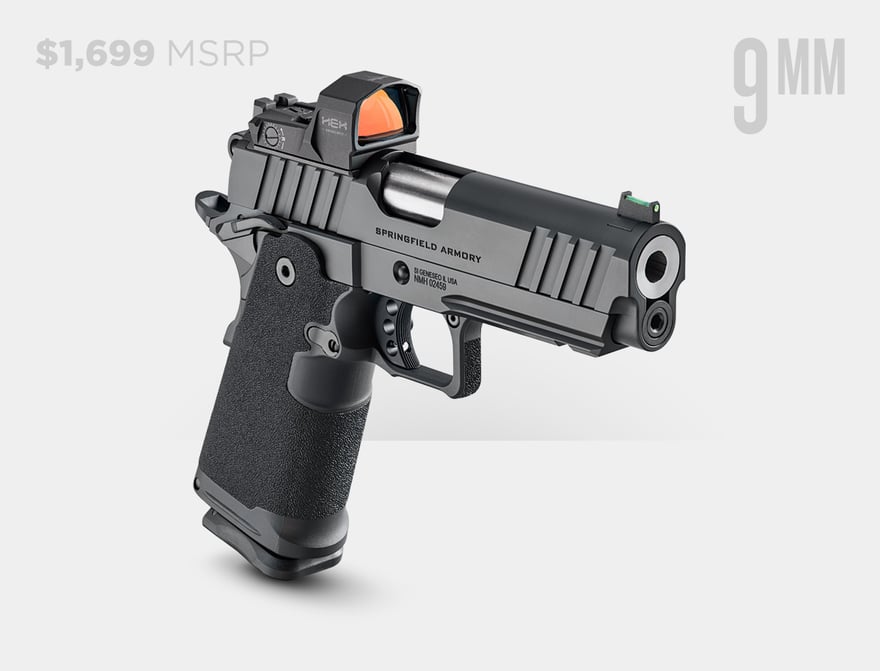 1911 DS Prodigy™ 4.25″ AOS w/ HEX Dragonfly
MFG# PH9117AOSD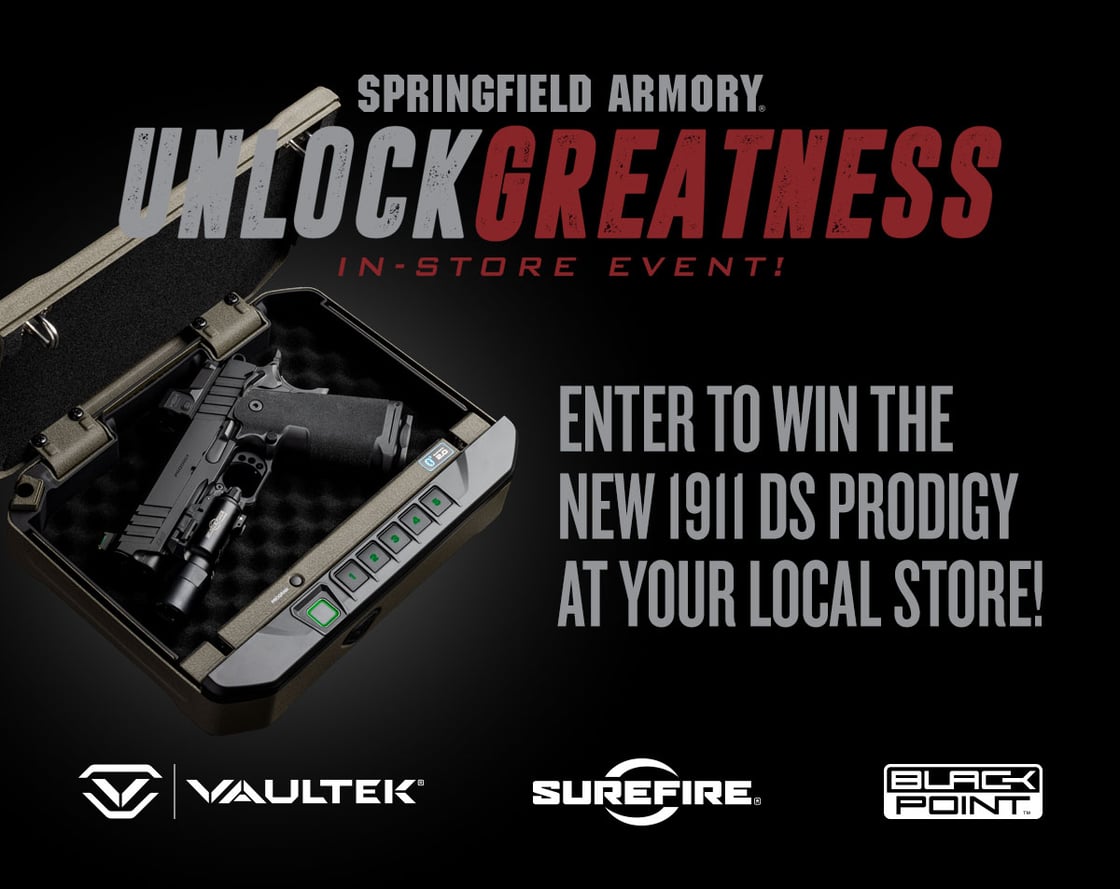 We've sent Vaultek® safes to retailers across the country containing the new Springfield Armory Prodigy and accessories from SureFire®, HEX™ and BlackPoint® Tactical. On September 3rd, one lucky winner at each location will take home the safe and all of its contents!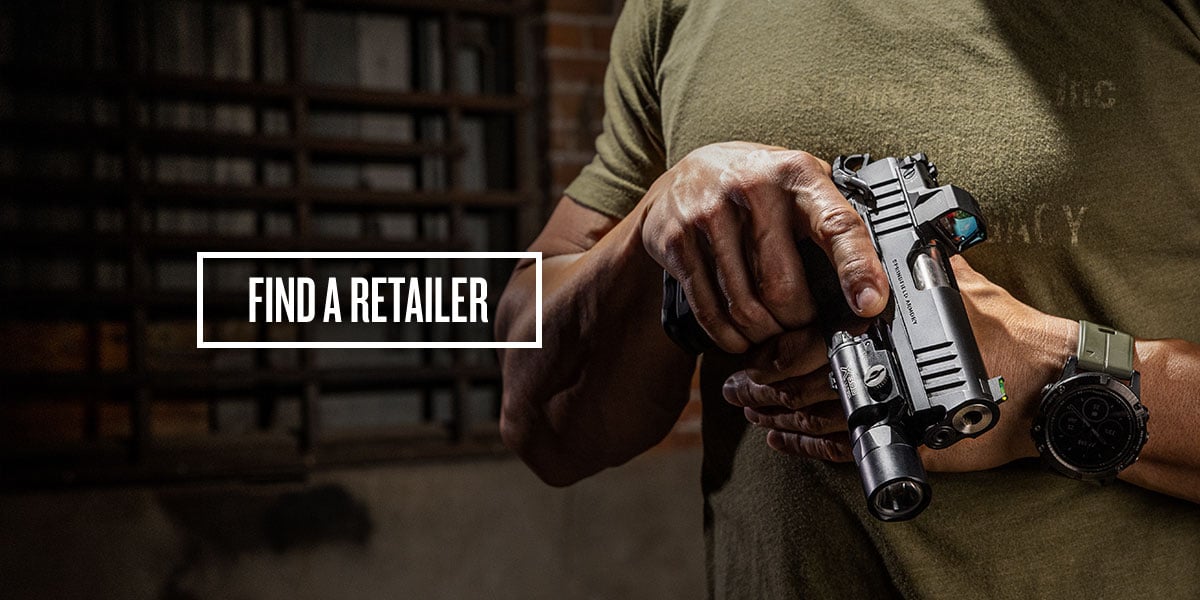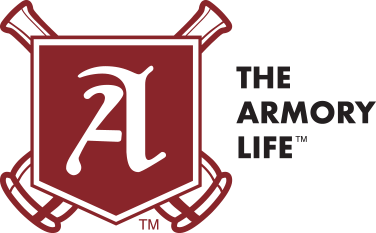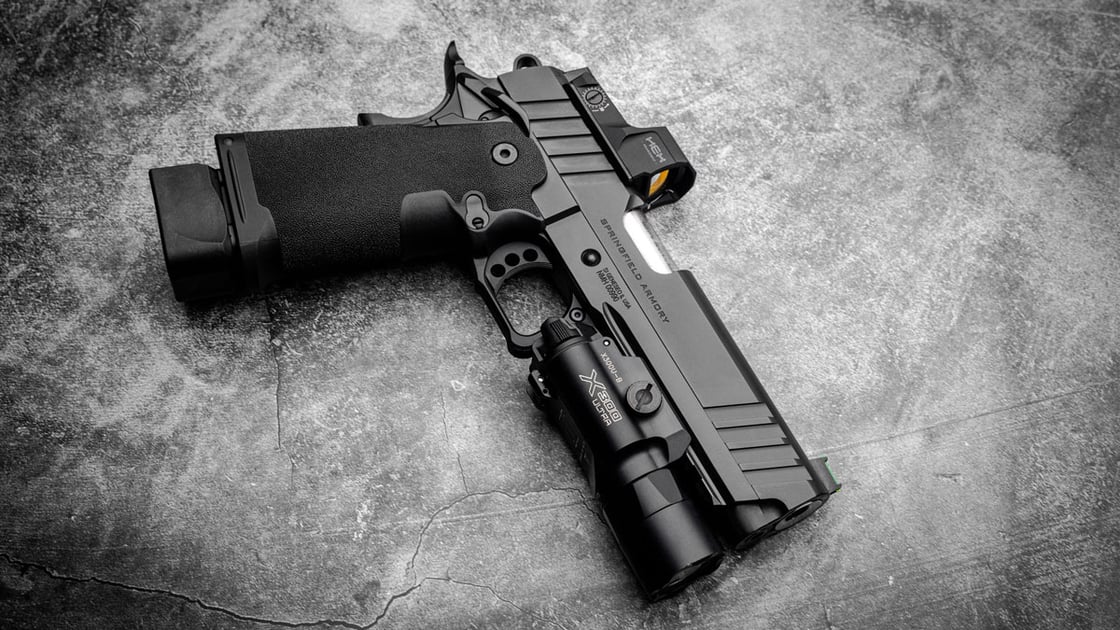 FIRST LOOK: 1911 DS PRODIGY 9MM
Jeremy Tremp
There are products that define industries, setting the bar that inspires designs for generations. There are also designers that are a cut above the rest, creating products that stand the test of time. John Moses Browning and his 1911 are timeless examples of both. His 1911 set the bar of quality, innovation and accuracy. No pistol can go toe-to-toe with the 1911's history and track record of service, and its short recoil method of operation is the inspiration for nearly every pistol design manufactured today.
Springfield Armory, 420 West Main Street, Geneseo, IL 61254, USA, 800-680-6866