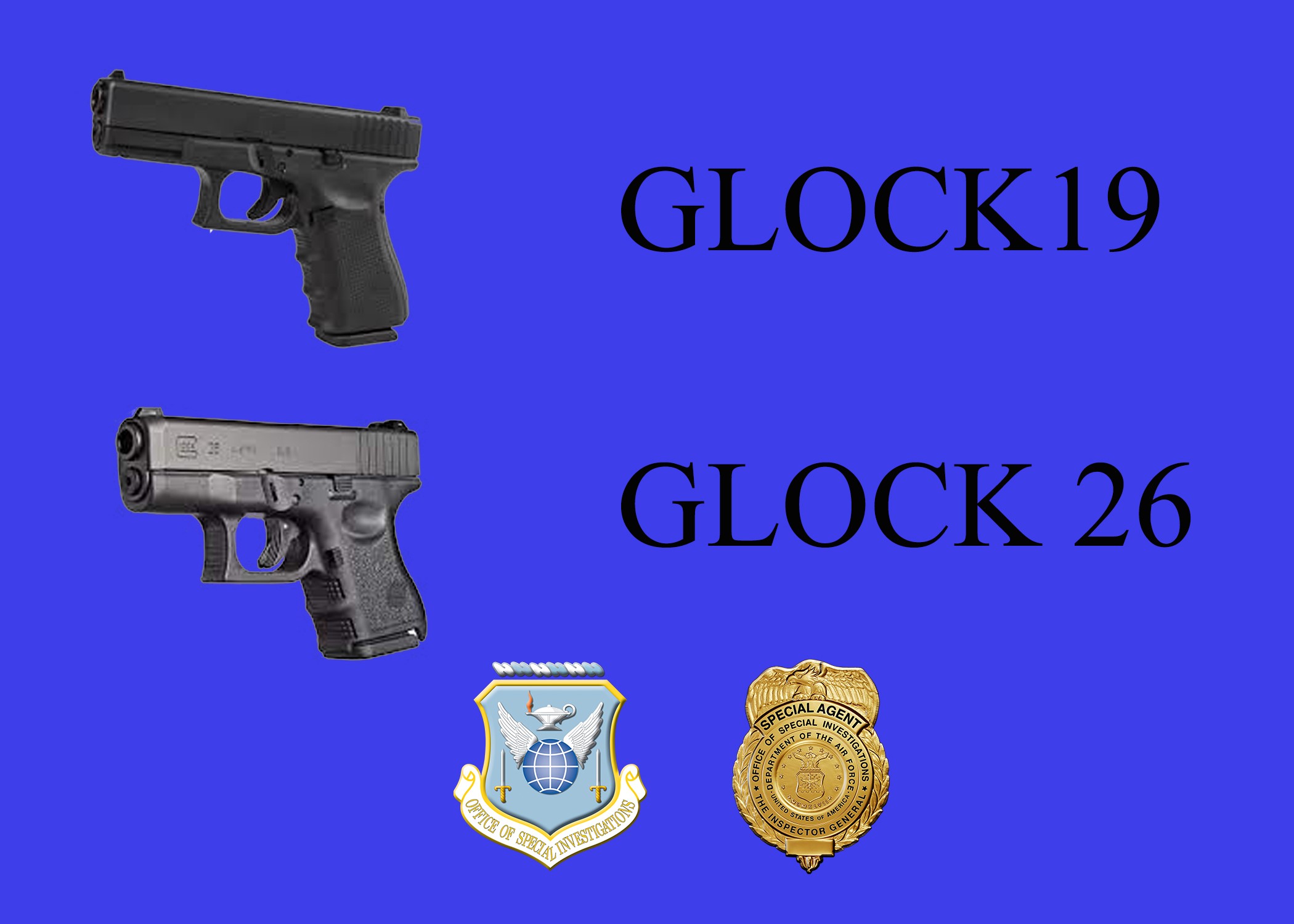 QUANTICO, Va. —
Special Agents will soon have the option of carrying the Glock 19 or 26 sidearms, with the first batch set to roll out later this year, as announced recently by the Office of Special Investigation's top leader.
"This is a momentous occasion for our command as we will soon have the flexibility to field two firearms to better support our unique mission requirements and our members," said Brig. Gen. Terry Bullard, OSI commander, during a command-wide announcement. "The initial shipment of weapons to the Department of the Air Force is expected late this year and we are working diligently to formulate a smooth rollout to the field."
The announcement comes following DAF leaders inking a contract to acquire new weapon systems to their inventory. The new weapons will replace OSI's aging Sig Saur M11/P228 systems.
The new pistols have been traditionally used by police, federal law enforcement and militaries around the world and have been lauded for their reliability and safety, officials said.
"We've arrived at the next step in what has been a long but rewarding process for OSI," said Brian Garon, OSI's Command Weapons program manager. "Getting to this milestone is one step closer to enhancing both our modernization and global readiness for decades to come."
Looking ahead, OSI leaders will work with their partners in Security Forces to coordinate training and a new course of fire that can be used for both weapon systems, he said.
The selection of the Glock 19 and 26 offers Special Agents a ready weapon they can depend on in all theaters and mission sets, Garon added.
Although the type of new firearms has been announced, OSI leaders are still ironing out some weapons management decisions. Bullard indicated those choices will be made soon in the best interest of Special Agents, OSI units and the respective commands.
"The OSI community has shown remarkable patience over many years, and I could not be prouder of those that have worked so hard to make this a reality," Bullard said.