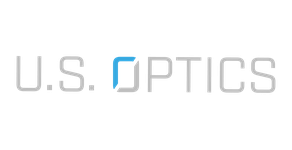 FDN-Series TS-Series Accessories
Time for a new rifle.
U.S. Optics is proud to be a part of the Next-Gen Giveaway with our friends at Desert Tech, HUXWRX, and Cloud Defensive.
Enter to win over $5000 in prizes during our Next-Gen Giveaway! This package includes (1) MDRX donated by Desert Tech, (1) US Optics TS-8X JNG, (1) HUXWRX Flow 556k, (1) Cloud Defensive Rein Gen 2.
U.S. Optics TS-8X
The U.S. Optics TS-8X is one of our best sellers throughout our product line. Available in either a first or second focal plane, the TS-8X is the perfect scope for everything from hog hunting to home defense.
With a true one-power setting that dials all the way to eight-power, you can engage targets at ease from 5 yards to 500!
Check out the TS-8X below, and pick one up while you wait for your name to be drawn to win the Next-Gen Giveaway!
TS-8X FFP
$795.00
TS-8X SFP
$695.00
U.S. Optics 100 Beiersdorf Drive Connelly Springs, NC 28612