NEW KNIFE DAY!
RANCH HAND
The new Ranch Hand is a slightly smaller version of our best-selling and highly rated Ranch Boss II. The razor-sharp high carbon steel 3″ blade is up to any task and the faux sawed bone handle scales and tough stainless steel bolsters make it a classic beauty.
It has a liner lock with a stiff back spring to keep your fingers safe while cutting, and a simple nail nick in the blade to open it. Thanks to its sturdy build, it's the perfect knife to have at the ready while you're completing all your chores, ready whenever you need it.
Paired with a thick brown leather belt sheath, we think it's an incredibly affordable bargain.
THE RANCH HANDS BIGGER BROTHER
RANCH BOSS ii
No one works harder than a rancher or a farmer. And their work environment can put a variety of demands on a simple folding knife. But our Ranch Boss II can meet just about any challenge your work can dish out. The Ranch Boss II shares the same features as the new Ranch Hand but sports a longer 4″ long blade.
WHAT CUSTOMERS ARE SAYING ABOUT THE RANCH BOSS ii
an Outstanding working knife with style!
"I love my Ranch Boss II! The blade style and length make it a perfect working knife. It comes razor sharp in a very nice leather belt pouch. I also think it looks amazing, with old-school styling but with all the modern technology. It feels like a quality knife and is not cheap in any way. I prefer to carry it daily over my Buck 110. For the money, don't hesitate to try it. You will not be disappointed." – Customer Review, February 2022
Knives Fixed Blades Folding Knives Axes & Tomahawks Machetes Swords Throwing Knives Walking Sticks & Canes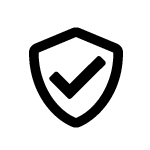 Cold Steel Inc. is a knife and tool company dedicated to creating the world's strongest, sharpest knives, swords, tomahawks, machetes, cutlery, and tools for every day carry. Quickly adopted by Military, Law Enforcement Special units, Emergency Services Personnel, Self Defense professionals as well as members of the Martial Arts community, Cold Steel quickly became renowned for quality, strength, and reliability. As we look to the future, Cold Steel continues to bring new levels of strength, safety and performance to the market, providing tried and tested products that you can rely on – Anytime, Anywhere!
Cold Steel
5250 Frye Road Irving, Texas 75061