The Mantis BlackbeardX combines the two most powerful training platforms available – the MantisX and the Mantis Blackbeard. Additionally, it unleashes a completely new capability that the world has never seen before: in-depth dynamic shooting analysis. BlackbeardX goes far beyond a shot timer – it includes motion-based analysis of your efficiency in a high-speed, multi-target engagement. It analyzes your economy of motion across multiple dimensions, giving you real-time feedback on where and how you can improve your dynamic shooting.
Genius? Yes. Complicated? No. The BlackbeardX connects to the existing MantisX app via Bluetooth, and gives you access to all the drills and courses you are already accustomed to. Additionally, new drills are unlocked and displayed automatically when connected to a BlackbeardX.
What is Blackbeard X?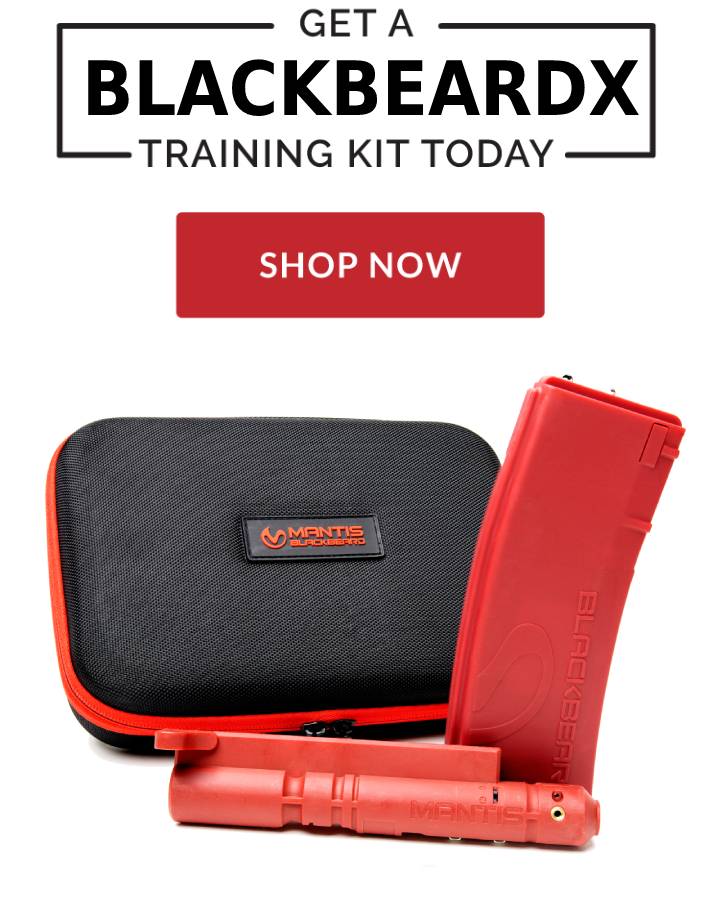 Mantis Tech, LLC 2270 US Highway 30 Oswego, Illinois 60543