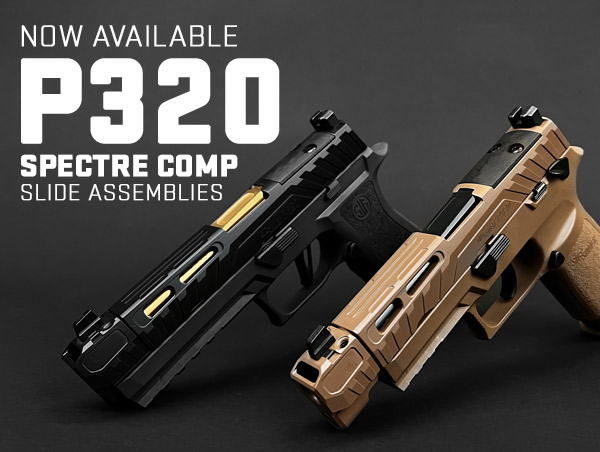 Build or Convert Your P320 with SPECTRE COMP Slide Assemblies Featuring the Custom Works Compensator
The P320 Spectre Comp pistol was designed to be the ultimate P320 for competition, carry and everything in between with substantial recoil reduction and improved functionality. Now, the P320 Spectre Comp complete slide assembly is available on its own, featuring the Custom Works-designed compensator which reduces muzzle flip by over one third giving you more control and quicker follow-up shots on your target.
Available in Coyote Brown and Black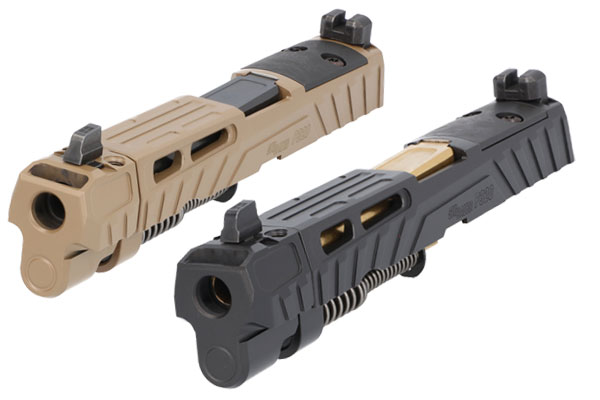 The slide also comes with our suppressor height XRAY3 sights installed and a separate optics plate that can be removed to accept a red dot sight, in addition to 4.6″ threaded barrel and recoil assembly.
Fits all full-size P320 grip modules.


FIREARMS • AMMUNITION • ELECTRO-OPTICS • SUPPRESSORS • AIRGUNS • TRAINING
SIG SAUER Inc.,
72 Pease Boulevard, Newington, NH 03801
(603) 610-3000