Extrema Ratio Metaverse 
Extrema Ratio pushes its innovative soul beyond the limits of reality and into the Extremaverse to create a virtual world with exclusive products for its customers.
The future of the Internet? A realization of the virtual reality dreams of so many sci-fi authors – from Philip K. Dick's Johnny Mnemonic down to Ernest Cline's Ready Player One – in which cyberspace becomes a parallel world that can be reached and lived in through dedicated interfaces not unlike our own reality.
This is the Metaverse. Named using a term first created by American sci-fi writer Neal Stephenson in his 1992 novel Show Crash, the Metaverse was conceived as a digital universe whose users live and interact through an Avatar by using wearable devices such as smart glasses, smart gloves, tactile suits, helmets and virtual reality visors. With everything deeply interwoven to the Web, the Metaverse allows users to live a life that's parallel to their real-world life.
In a not too distant future, the Metaverse may very well become a true digital extension of the real world; users will be able to study and work on the other side of the world, buy products and services, operate on a critical patient, watch a movie as if they were on the set, play a videogame as if they were part of the program itself; all without leaving the comfort of their own homes.
The date of November 17, 2022 marks the twenty-fifth anniversary of the foundation of Extrema Ratio, which ever since its first day of activity has been striving to push ahead the borders of design, experience, innovation and emotion in the real world where its customers live. Now it is time for Extrema Ratio to become part of the parallel world of the Multiverse as well.
That's why EXTREMAVERSE was established: a personalized virtual space where Metaverse users can live the Extrema Ratio experience either with or without wearable VR devices.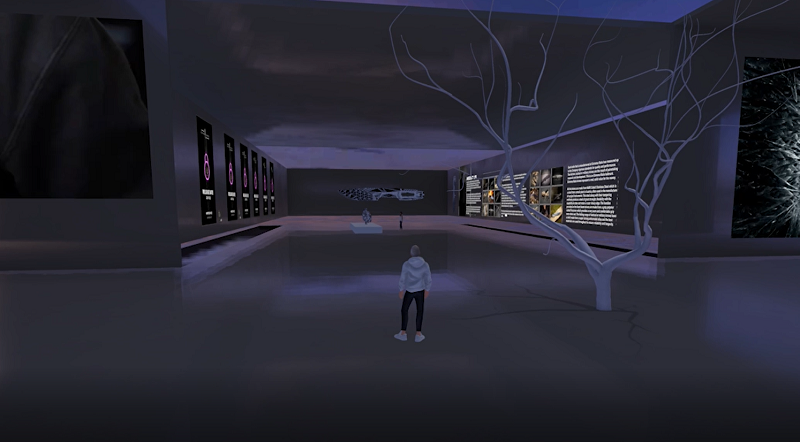 A set of unique digital works will also be available for purchase starting November 17, 2022, as Extrema Ratio introduces a collection of 25 unique NFTs (only 1 piece per each of the 25 models) representing our most iconic knives.
What are NFTs? Basically, they are like collectibles in digital format.
An NFT allows the buyer to own the original work, and contains an integrated authentication mechanism, allowing you to prove the ownership.
The company will launch the NFT collection on the OPENSEA platform based on the Polygon network, which uses ETH as payment currency.
We chose Polygon because in addition to being one of the largest blockchains, it offers faster, more reliable and cheaper NFT transactions for users compared to Ethereum platform.
Furthermore, users have the option to send these NFTs to other people, store them or sell them.
More NFT collections will be released afterwards:
– 'Limited edition'
– 'Rare'
– 'Exclusive'
– 'Unique'
Further information on this and other initiatives that have been planned for the 25th anniversary of Extrema Ratio will be published starting November 17, 2022, directly on our official website www.extremaratio.com.
Watch the video